James Gunn Wants To Make A Solo Movie For This DC Character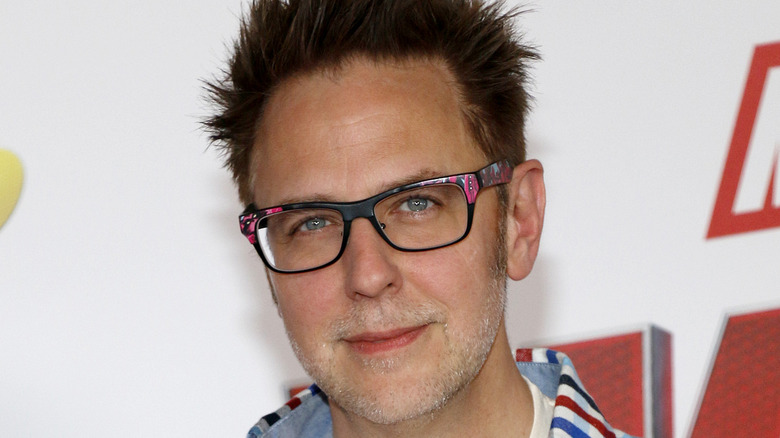 Shutterstock
James Gunn is returning to the comic book world this year with "The Suicide Squad." The upcoming DC Comics film acts as a very loose sequel to 2016's "Suicide Squad," with a handful of cast members from that film returning for the sequel, including Margot Robbie as Harley Quinn, Jai Courtney as Captain Boomerang, Joel Kinnaman as Rick Flag, and Viola Davis as Amanda Waller. They're joined in the film by actors like Idris Elba, John Cena, Michael Rooker, David Dastmalchian, Peter Capaldi, and Daniela Melchior, who are all set to play just a few of the film's numerous new characters.
"The Suicide Squad" looks to be a major course correction for the DC comics franchise, with Gunn bringing his unique sense of humor and vibrant visual style to the film as its sole writer and director. The "Guardians of the Galaxy" filmmaker has been open in recent months about how much he enjoyed working on the film. In fact, he is hard at work right now on "Peacemaker," an HBO Max original series focusing entirely on John Cena's "Suicide Squad" character.
Peacemaker isn't the only DC character that James Gunn fell in love with, and it sounds like there's a chance the filmmaker's time in the DC Comics world could very well extend past both "The Suicide Squad" and "Peacemaker."
James Gunn would be open to making a Harley Quinn standalone movie for DC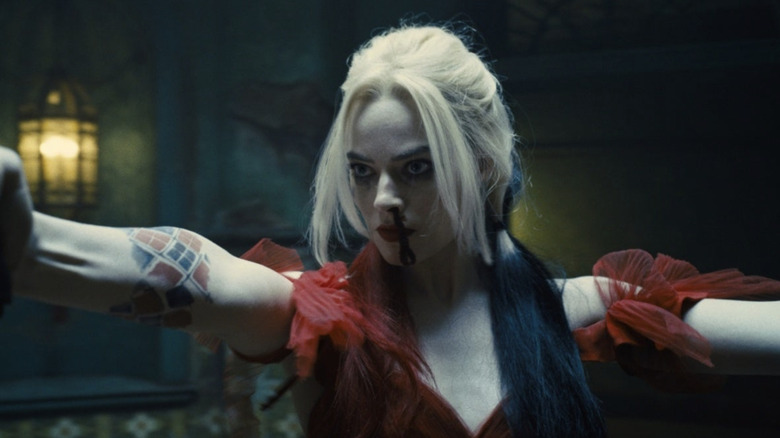 Warner Bros. Pictures
During a recent Instagram Q&A, James Gunn was asked if he'd ever consider making a standalone DC Comics film about Harley Quinn (Margot Robbie), to which the filmmaker responded, "I definitely would yes." The character is set to appear in Gunn's "The Suicide Squad" — making it the third DC film to date to star Margot Robbie as the beloved comic book character (following her work in the 2016 "Suicide Squad" and in the 2020 Harley-led spin-off, "Birds of Prey"). For what it's worth, Gunn's openness to making a Harley Quinn solo film isn't all that surprising.
The "Suicide Squad" filmmaker hasn't been shy about expressing his love for both the Harley Quinn character and for Margot Robbie's take on her. Gunn has previously gone on record to say how much fun he had writing Harley's scenes in "The Suicide Squad," and even admitted that he wrote the biggest action set piece of his entire career for the character. Taking all that into account, it makes sense that he'd have an interest in making a film all about Harley.
Fortunately, there is a chance that a Gunn-directed Harley Quinn film could happen too. With "Birds of Prey," Robbie has already led her own DC Comics spin-off film, and there's no reason to believe she couldn't do it again. Whether or not Robbie and Gunn will ever actually reteam for a Harley-centric project, however, remains to be seen. After all, "The Suicide Squad" probably needs to be a success for that to even be a real possibility. The good news is that, right now, there's no reason to believe it won't set the box office on fire.