Pierce Brosnan Reveals What It's Really Like Working With Ilana Glazer - Exclusive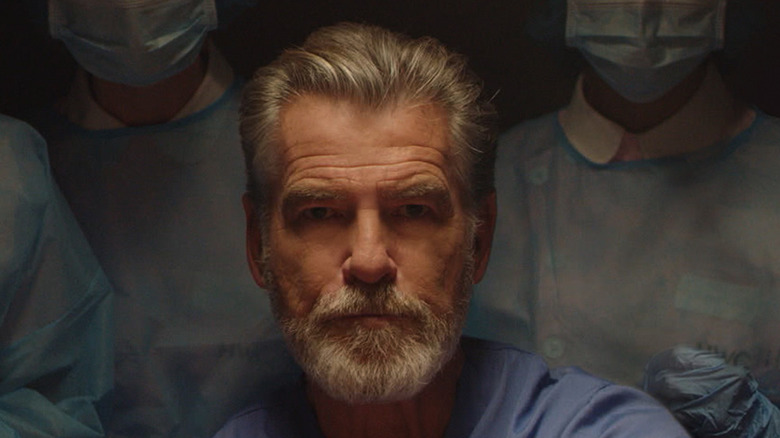 Hulu
The debut of "False Positive," a new movie by arthouse powerhouse A24, offers viewers a horror movie about a woman who gets pregnant after seeing a fertility specialist, only for her to realize something is off about her doctor. The movie stars Ilana Glazer, Justin Theroux, and Pierce Brosnan as fertility specialist Dr. Hindle. Looper spoke with Brosnan and director John Lee, about the movie.
For his part, Lee speaks highly of Glazer in a rare dramatic role. "She's a real artist," he affirms. "She wants to use whatever skill she has to say something larger than her own ego or her own self or her own desires for whatever she wants to do." He also described their creative process: "I wrote a tone poem of 70 pages or so, and she wanted to do it and I was like, 'You really want to do this?' And she was like, 'Yeah, I like this weird mood. I like the heaviness of this subject. I like the feeling of it.' Then she and I just formed a more structured story, gave it some anchor points and developed the characters. So it was a really easy, fun collaboration."
Lee notes that Glazer "trusts everyone around her. She creates an environment of trust that lets her be vulnerable enough to give to the people like me or Pierce. But then also, you give that back because that's the point of it, is creating this system of respect."
Brosnan says that Ilana Glazer is "courageous and spontaneous"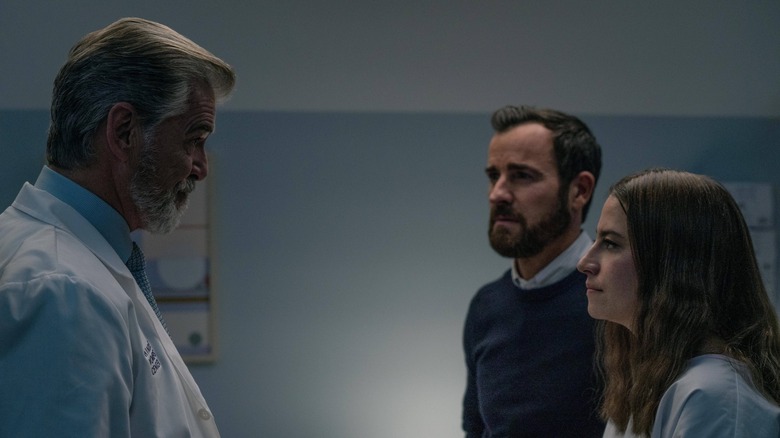 Hulu
Pierce Brosnan also had nothing but positive words for Ilana Glazer after working with her on "False Positive," saying that she's "just triumphantly courageous and spontaneous and funny and warm and vulnerable." As fertility doctor John Hindle, the two share several scenes in which Glazer is in a compromising position. It required a lot of trust and mutual respect, something neither party found all that difficult to acquire. Brosnan acknowledged Glaser's boldness and described how they got comfortable with each other.
"We had a lot of dinners," he continued, "and then to play intimate scenes, to be a gynecologist and have to play the scene with the woman, the actress is there, vulnerable in such a position, it was easy to do. When you work with wonderful artists like that, then you're free. It's exhilarating. You can go anywhere."
"False Positive" is now streaming on Hulu.