The Forgotten Pierce Brosnan Crime Thriller You Can Watch On HBO Max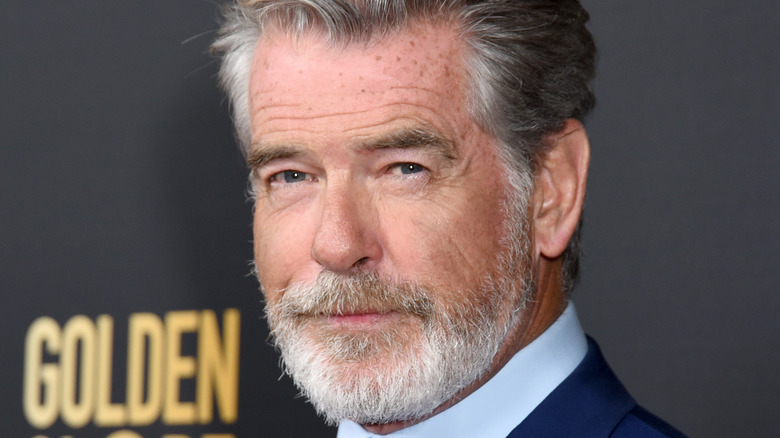 Presley Ann/Getty Images
Pierce Brosnan has appeared in many exciting action movies and thrillers during his lengthy career, but the 1990s was arguably the peak decade of his superstardom in this arena. After all, this was the era in which he became the face of the "James Bond" franchise, portraying 007 in "GoldenEye," "Tomorrow Never Dies," and "The World Is Not Enough." He reprised the role in 2002's "Die Another Day" as well, making him the first actor to play the spy in the new millennium, even though the franchise's producers decided it was time for some fresh blood afterward.
Given that Brosnan defined an entire era of Bond, it's easy to overlook some of the other gems that he starred in at the height of his popularity as a box office draw. Let's not forget about movies like "Dante's Peak" and "Grey Owl," both of which rarely get discussed these days. That said, there was one other film from the 1990s that brought out the best of Brosnan and his suave charms, and it's currently available to stream on HBO Max.
Pierce Brosnan oozes charm in The Thomas Crown Affair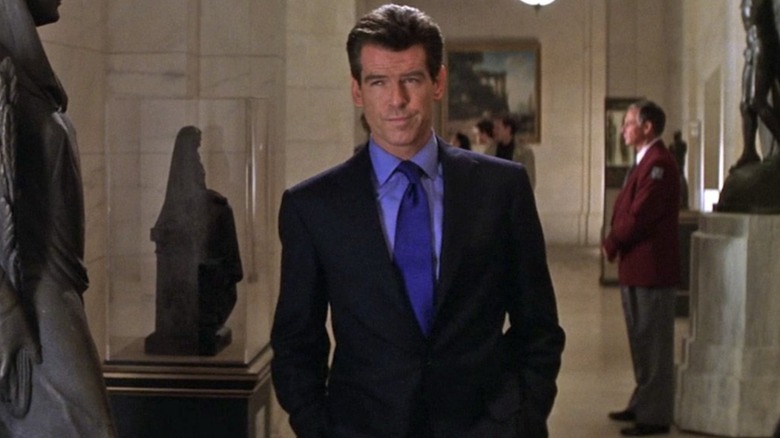 MGM
Pierce Brosnan excels at playing gentlemen, which makes him easy to root for when he's portraying cheeky characters who operate outside the law. Even as a criminal, the Brosmeister embodies the charm and sophistication that made him a serviceable Bond. In "The Thomas Crown Affair," a remake of the 1968 movie of the same name, the 007 star plays a bored millionaire who gets his thrills out of stealing expensive paintings. But his thieving ways draw the attention of Catherine Banning (Renee Russo), an investigator who sets out to bring him down. A cat-and-mouse chase begins, and, as is often the case in movies about beautiful people, the pair develop the hots for each other. Will love reign over justice, or will the detective send the crook behind bars and throw away the key?
"The Thomas Crown Affair" is an entertaining crowd-pleaser that walks the line between camp and serious. While remakes tend to divide film fans and critics, this one received a warm response upon release. The film is rated 70% fresh on Rotten Tomatoes, with critics describing it as a "sleek, stylish, and painlessly diverting" flick that boasts plenty of "uncommon charm." Audiences, meanwhile, have it at 77%. HBO Max steamers can certainly do a lot worse than "The Thomas Crown Affair," and it's well worth a watch if you're in the mood to be swooned by romance and nonviolent crimes.