The Hollywood Stars Who Secretly Helped Write Your Favorite Movies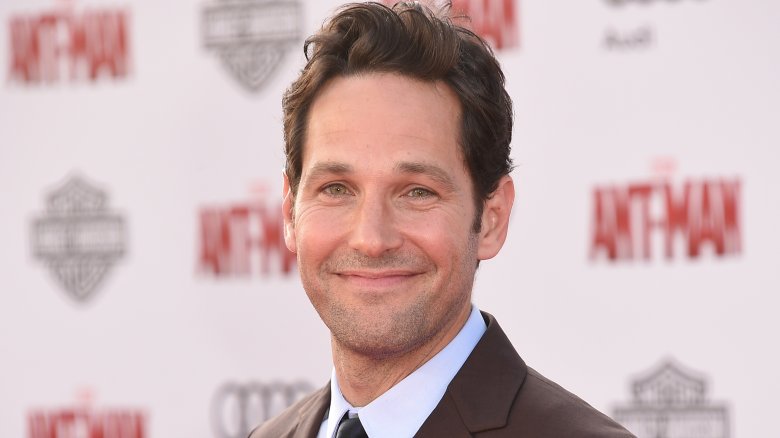 Getty Images
Making movies is a daunting process, no matter what your job is. Directors, writers, actors, and crew are subject to long, grueling days on the set, and shoots can take several months. On top of that, there's the very journey to realizing that dream. Actors and writers both have to grind away for years, sometimes even decades, before a break comes along. A big part of that struggle is pursuing the perfection of craft, honing one's skills to the point that their talents cannot be ignored. It can be an all-consuming process and leave little time for pursuing any other dreams. 
This makes it all the more impressive when a Hollywood star known primarily for directing or acting sneaks behind the keyboard and works on a script. Similarly, it can come as a genuine shock when a writer whose career has been met with acclaim is revealed to have worked on another film — sometimes popular and sometimes an outright disaster — years before anyone knew their name. These are the Hollywood stars who secretly helped write your favorite movies.
Joss Whedon - Speed (1994)
Joss Whedon's track record is pretty amazing, considering how prolific he's been as a writer and director. Between beloved TV series like Buffy the Vampire Slayer and Firefly and directing one of the most successful movies of all time in The Avengers, it's hard to call Whedon's career anything but immensely successful and influential. The funny thing is that Whedon was still doing pretty great, prominent work as a writer before his name became a brand of sorts. He has writing credits on both Toy Story and Alien: Resurrection, and one of his lesser-known contributions in the early stages of his career came on the acclaimed action movie Speed.
The film's story is pop culture canon at this point: Keanu Reeves and Sandra Bullock are trapped on a bus loaded with civilians rigged to explode if its speed drops beneath a particular limit. It's a killer concept and the script is excellent under the deft hands of Whedon and writer Graham Yost. Unfortunately, while his contributions to the film seem to have actually been pretty plentiful, a Writers Guild of America bylaw saw his name removed from the credits and the poster. Whedon seems to have been genuinely hurt by it, though he's still proud of the work he did on the film. Going on to create Buffy and Angel probably softens the blow a good bit.
M. Night Shyamalan - She's All That (1999)
Everybody knows the one thing to expect in a movie directed by M. Night Shyamalan: a twist ending. It's just as much his signature as Quentin Tarantino's snappy dialogue or Judd Apatow's penchant for heavy improvisation. From The Sixth Sense's reveal that Bruce Willis has been a ghost the whole time to the more recent swerves at the tail ends of The Visit and Split, Shyamalan's fondness for plot twists has become the stuff of pop culture legend. Well, how's this for a twist? Before The Sixth Sense hit theaters, Shyamalan ghostwrote the romantic comedy She's All That.
With Shyamalan's perpetual preference for films featuring ghosts, aliens, and murderers, it seems bizarre that his early career saw him adapting My Fair Lady (itself an adaptation of the play Pygmalion) as a modern romantic comedy starring Freddie Prinze Jr. and Rachel Leigh Cook. The film is, for what it's worth, delightful in its own '90s romantic comedy kind of way. 
It's also worth noting that the details of Shyamalan's contributions to the script aren't exactly concrete. It's public knowledge that he was brought on as a script doctor for a screenplay by R. Lee Fleming Jr., though Shyamalan has claimed he actually ghostwrote the entire film. We may never really know the specific details of the situation, but still — it's a real-life twist ending that only Shyamalan could pull off. 
Quentin Tarantino - It's Pat (1994)
It's tough to think of a Quentin Tarantino-scripted movie that hasn't gone on to become at the very least acclaimed — and more often than not, a downright classic. The list of movies he's written and directed reads like a list of the most influential films of the last 30 years, and others that he only scripted (Natural Born Killers, True Romance) have similarly stellar legacies. You'd think Tarantino's touch is infallibly gold. You'd be wrong. 
Do you remember It's Pat? You probably don't. It's not exactly on any AFI Top 100 lists these days. The film is based on a recurring Saturday Night Live gag about an androgynous character played by Julia Sweeney — and the androgyny is pretty much the entire joke. In 1994, Pat was popular enough to warrant their own movie, and none other than Tarantino was hired to do a rewrite. Tarantino's Midas Touch failed in this instance. In addition to a 0 percent rating on Rotten Tomatoes, It's Pat isn't even universally reviled so much as universally forgotten. We've got a feeling Tarantino prefers it that way. 
Carrie Fisher - Too many movies to count
As far as career-defining roles go, you could do a lot worse than Princess Leia. All things considered, we don't think any actor would ever be ashamed of having that be the most notable entry on their résumé. She's one of the great onscreen heroines of all time, and even setting that aside, most would kill for any role in a Star Wars film. Fortunately for us, the late, great Carrie Fisher wasn't keen to settle for being iconic onscreen. 
The latter half of Fisher's career took place behind the camera. She made a living as a screenwriter and as one of the most in-demand script doctors in Hollywood. Fisher was the primary screenwriter for the semi-autobiographical film Postcards From the Edge as well as These Old Broads, and she also did a wide array of doctoring on a variety of films over the course of her career — her fingerprints are on everything from Hook to Sister Act, The Last Action Hero to Mr. and Mrs. Smith. She's on record as saying she rewrote some of her dialogue as Leia on Return of the Jedi as well, and even helped out with the script for what ended up being her final film, Star Wars Episode VIII: The Last Jedi.
It's tough to create a legacy separate from a character as beloved as Princess Leia, but Fisher was one of a kind, and managed to change cinema for the better both on and offscreen.
Wentworth Miller - Stoker (2013)
Wentworth Miller's career as an actor is the last thing you'd expect if your first exposure to him were through the film Stoker, which he wrote. In 2005 he hit TV screens everywhere as the enigmatic Michael Scofield on the TV show Prison Break. He proved a charismatic, intense performer and later went on to bring life to comic book supervillain Captain Cold on the CW's The Flash and Legends of Tomorrow. He similarly brought a mysterious charm to the character whose skewed but concrete morality complicated his roles as a villain and a hero over the course of his appearances in the shows. Despite how talented he is onscreen, his work is considerably mainstream. His writing? Not so much.
Miller made his screenwriting debut with Stoker, a tense, erotic thriller about a girl who meets her strange uncle after the death of her father. The film is the English-language debut of acclaimed Korean director Park Chan-wook, he of Oldboy and Sympathy for Mr. Vengeance. It lives up to what one would expect from one of Park's films entirely. The story is methodically whimsical in its pacing, taking a sadistic glee in winding its characters through its downward spiral. While it'd be very easy to chalk up its brilliance to Park, it'd be a crime to undersell how effective Miller's screenplay is. That said, his follow-up wasn't exactly glowingly received. Here's hoping Stoker wasn't a fluke.
Justin Theroux - Tropic Thunder (2008), Iron Man 2 (2010)
Justin Theroux is the kind of actor that could easily be a leading man in action movies and romantic comedies. He's got the movie star good looks and easygoing charisma needed for those kinds of roles, and could easily coast on that for a good long while. Fortunately, Theroux's career has been anything but conventional. The actor has prioritized artistry over big, flashy roles. He's well known for his appearances in films like David Lynch's Mulholland Drive and for his leading role in the magnificent (but horrifically depressing) TV show The Leftovers, tending to save his talents for artsy fare and the occasional quirky comedy with his buds. It becomes pretty easy to forget that Theroux is also a very accomplished writer.
The only thing more surprising than Theroux's choices as an actor is the path he's taken as a writer. He writes the kind of movies you'd assume he'd take starring roles in, everything from action blockbusters to wacky comedies. His two most notable scripts are 2008's acclaimed comedy Tropic Thunder and Iron Man 2. That's right: The dude starred in a David Lynch movie and then wrote a Marvel movie. He also worked on Rock of Ages and Zoolander 2. Seeing him apply his acting talents to more artistic fare while utilizing his clear knack for blockbuster storytelling as a screenwriter feels like a great career choice. 
Paul Rudd - Role Models (2008), Ant-Man (2015)
It's tough to point to a leading man in modern comedy more reliable than Paul Rudd. From The 40-Year-Old Virgin to Forgetting Sarah Marshall to Ant-Man, the guy is reliably killer. His easygoing charm and sense of humor that can range from approachable to insanely out there has made for a great career in the genre. It only makes sense that he'd have a knack for it behind the keyboard as well. 
Rudd has writing credits on two of his films. The first is Role Models, a 2008 comedy directed by Rudd's longtime friend and collaborator David Wain. Rudd is credited as one of the writers of the film alongside Wain, Ken Marino, and Timothy Dowling. It would be a while before he received a similar credit on a film, but when he did, it was for his biggest role yet in 2015's Ant-Man. After the film was handed off from attached director Edgar Wright, Rudd did a rewrite of the script with another longtime collaborator, Anchorman writer and director Adam McKay. It seems that Rudd is rarely as memorable onscreen as he is when he's written the parts he's playing.
Sylvester Stallone - Many of his movies
Sylvester Stallone's career got the jump start it needed with Rocky, the acclaimed boxing drama that made an star out of Stallone and an icon out of the character he plays in it. The movie not only made Stallone an essential leading man in Hollywood but garnered significant acclaim for its screenplay, which he wrote. Stallone ended up with a Best Screenplay nomination at the Oscars that year (he didn't win, but the film won Best Picture and Best Director). The story of his hammering out the screenplay over the course of just three and a half days is pretty common knowledge, but what's not talked about nearly as much is the prolific writing career Stallone went on to have in the aftermath of Rocky.
Stallone is one of the few actors who can lay claim to having written the majority of their most popular work themselves. Not only has he scripted every Rocky sequel save for Creed, he also wrote all four Rambo movies. Those are easily his two most successful franchises, but Stallone is also responsible for the screenplay for every The Expendables film, Cliffhanger, Cobra, and Over the Top. The list doesn't stop there, but it's a good preview of just how prolific a writer the guy is. It might be time to reconsider your opinion of his talents if you've ever thought of Stallone as a one trick pony action hero.
Joel Edgerton - The Gift (2015)
Joel Edgerton has proven himself a reliable actor over the last several years. The onetime Uncle Owen in the Star Wars prequels has gone on to perform very well in films like Warrior, Zero Dark Thirty, and Loving. He's great as an everyman, as a normal, relatable guy — the type of character that someone with too recognizable a brand, like Brad Pitt or George Clooney, just can't play anymore. Edgerton's filmography is peppered with a writing credit here and there, but in 2015, he made his proper debut with a film called The Gift.
Edgerton wrote, directed, and starred in the film, so his passion for the story is evident from the beginning. The Gift is a tense, riveting thriller about a man played by Jason Bateman who finds his life under a sort of quiet, passive siege from a figure from his past named Gordo (played by Edgerton), who he used to bully as a child. The script draws heavily from the structure and pacing pioneered by acclaimed directors like Alfred Hitchcock and Brian DePalma, and while it's more impressive that Edgerton both wrote and directed the film, it's also worth mentioning that his performance as Gordo is possibly the best of his career so far. Critics noticed the performance and the work he did offscreen as well, with the film receiving wide acclaim. Edgerton will be back as a writer and director soon with the upcoming Boy Erased and it's looking like another career highlight.
Jim Rash - The Descendants (2011), The Way Way Back (2013)
Jim Rash has worked as a reliable Hollywood funnyman for years now. He's appeared in guest roles on a wide array of TV comedies like Friends and That '70s Show, and he was also a series regular on the acclaimed cult classic Community. With a filmography like that, you'd probably be surprised to find that Rash's big-screen debut as a writer is significantly more serious than his work as an actor.
Rash collaborated with director Alexander Payne on 2011's family drama The Descendants, an acclaimed Oscar-nominated family drama featuring George Clooney and rounded out by a solid ensemble cast. Rash won the Oscar for Best Adapted Screenplay, and followed up his work on The Descendants with the coming-of-age dramedy The Way Way Back, which features Steve Carell and Sam Rockwell among others. While it didn't quite garner the awards buzz the former film did, it was met with similarly wide acclaim. We're starting to suspect that Rash's knack for penning authentic human drama might be his true calling.