False Positive - What We Know So Far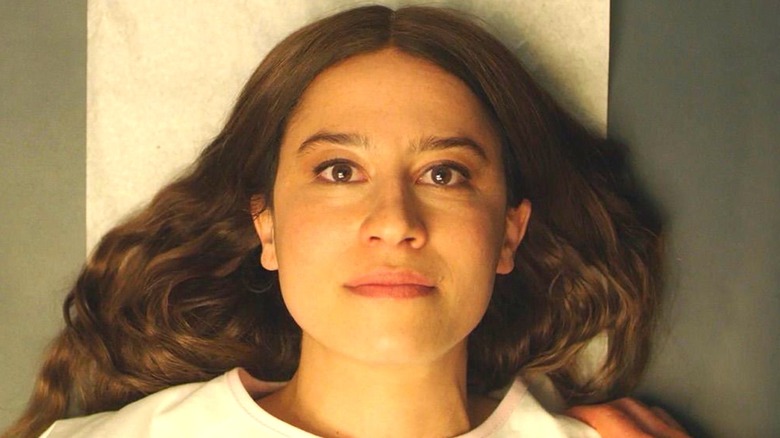 Hulu
There appears to be a recent trend of comedic actors dipping their toes into horror. Aubrey Plaza starred in the remake of "Child's Play," while Tim Heidecker had appropriately creepy dual roles in "Us." As such, it perhaps should come as no surprise to see "Broad City" star Ilana Glazer become the next scream queen with Hulu's upcoming horror flick "False Positive."
When the trailer first came out, people may have thought they were in for a quirky comedy with Glazer front and center. However, as it goes on, it's clear there's something far more sinister lurking within this film. It looks like it'll be an even scarier time than that episode of "Broad City" where Abbi (Abbi Jacobson) and Ilana thought they saw a guy kill his wife in his apartment.
Luckily, it won't be long until fans can see a whole new side to Glazer. Here's everything you need to know about "False Positive."
What's the False Positive release date?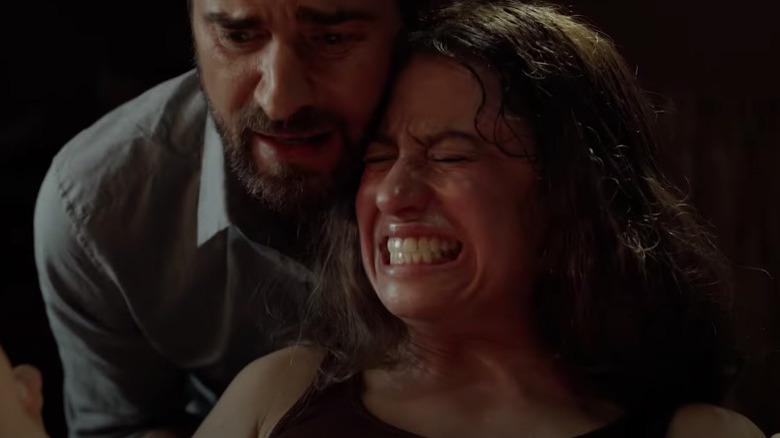 Hulu
Glazer's attachment to this movie began back in February 2019 when Production Weekly reported how A24 picked up the project, which the actress also wrote with John Lee. Hulu picked up the movie to air exclusively on its platform, and audiences will get the chance to see this twisted tale of horror when it drops on June 25. 
A select few will get the chance to watch that movie before that time as "False Positive" will premiere a week earlier on Thursday, June 17 at the Tribeca Film Festival. It joins the long list of highly anticipated horror movies, including "We Need To Do Something," "Werewolves Within," and "Ultrasound," which will have their debuts at this time. Tribeca is the destination for new terrifying films, particularly through its Midnight series that brings the best in genre stories to those lucky enough to attend. For everyone else, June 25 is the date to mark in your calendar.
Who's in the False Positive cast?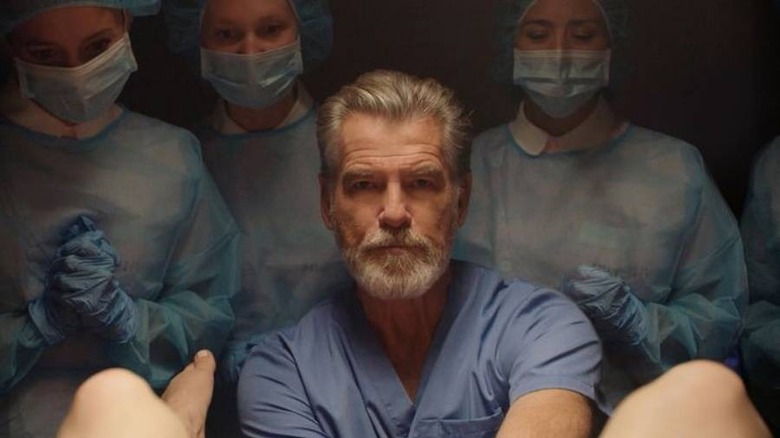 Hulu
"False Positive" has amassed an impressive roster of actors who have experience in everything from comedies to action flicks. Ilana Glazer stars as the film's lead, Lucy Martin. She's a woman who's been trying to get pregnant for so long with her husband, Adrian, who Justin Theroux ("The Leftovers") plays, and the two are at their wit's end trying to find a solution. The couple finally turns to Dr. John Hindle, played by former "James Bond" actor Pierce Brosnan, who promises to help them in their fertility efforts. Lucy finally gets a baby on the way, but not everything is as it seems.
Filling out the rest of the cast are Sophia Bush ("One Tree Hill"), Josh Hamilton ("The Map of Tiny Perfect Things"), Zainab Jah ("Homeland"), Kelly AuCoin ("Billions"), and Gretchen Mol ("Boardwalk Empire"). It's unclear what the extent of everyone's roles will be, but judging from the trailer, pretty much everybody gets a chance to go a little crazy throughout the proceedings. 
What's the False Positive plot?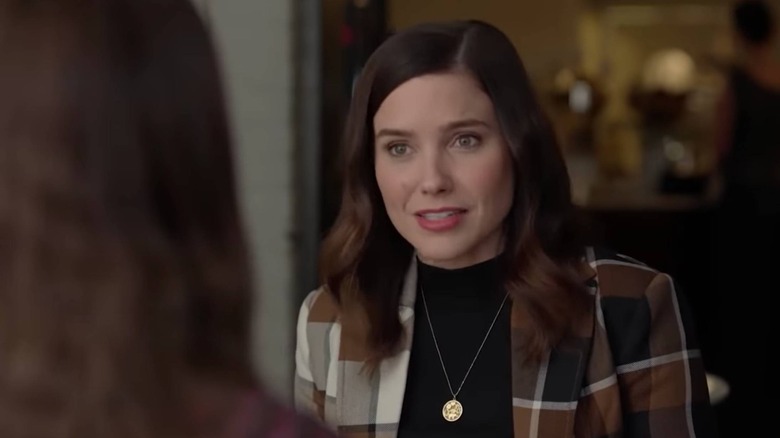 Hulu
Production Weekly described the movie as being a "contemporary take on Rosemary's Baby," and the trailer seems to confirm that synopsis. After Lucy gets pregnant, she starts noticing strange things occurring, like seeing the haunting outline of an embryo everywhere she goes. She soon begins to suspect that Dr. Hindle did something to her and that he's behind whatever her visions are. 
Of course, the big question at the center of all of this is why precisely the doctor (and potentially others) would want Lucy to think she's crazy. Sophia Bush's character puts it best in the trailer when she asks, "In on what?" when Lucy suggests they're all "in" on something together. There are larger, darker forces at play here, and "False Positive" will undoubtedly lead to a bloody, terrifying ending that reveals all. 
Hulu has had a good run of original horror movies so far with the likes of "Pooka!" and "Pilgrim." This one's also looking like a film you should keep an eye on.