What Jordana Brewster Wants To Happen In The Last Two Fast And Furious Movies - Exclusive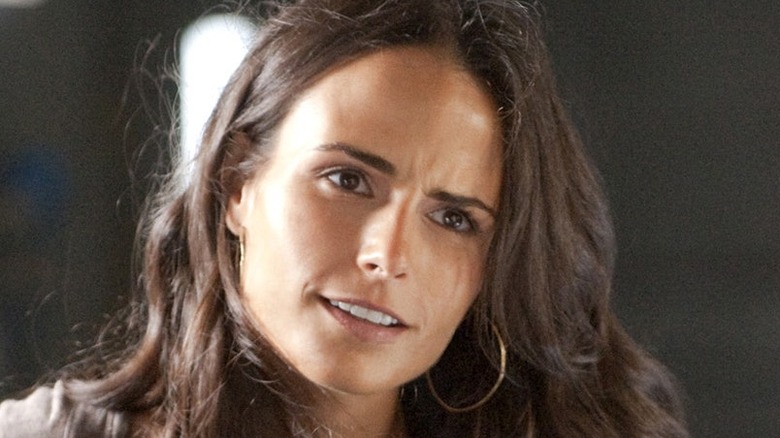 Universal
As "F9," the latest chapter in the seemingly unstoppable "Fast and Furious" franchise, finally arrives in theaters after a COVID-19 pandemic-induced delay of a year, it comes with news that might be bittersweet to diehard fans: after it was first announced in October 2020, star and producer Vin Diesel has confirmed to the Associated Press that the next two chapters in the saga will also serve as its final offerings. "I know people are going to feel like it doesn't have to end, but I think all good things should," Diesel said. "There are reasons for a finale. I think this franchise has deserved it."
The "Fast and Furious" series has probably lasted longer and evolved in more unexpected directions than Diesel or anyone else might have imagined when he first played Dom Toretto in the street-racing heist thriller "The Fast and the Furious" back in 2001. But every story must come to an end, so why not end on a high note, instead of wheezing across the finish line?
With director Justin Lin set to helm the last two films back-to-back — after directing five previous installments, including "F9" — the question is: just what will we see in the grand finale of the "Fast and Furious" saga? We know what actor Jordana Brewster wants to see, based on her exclusive interview with Looper.
F9 star wants lots more of one thing in the last two movies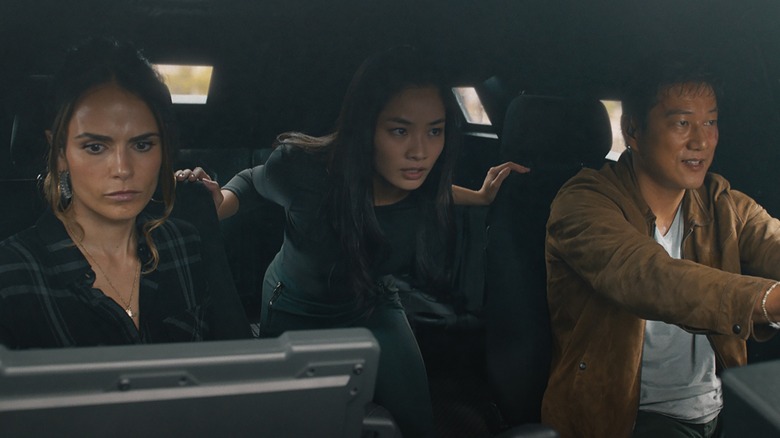 Universal
After missing "The Fate of the Furious" due to scheduling conflicts, Jordana Brewster comes back in a big way as Mia Toretto in "F9." She and Michelle Rodriguez not only share some genuine development of their relationship (after all, their characters are sisters-in-law), but go on their own mission, one which ends in an epic hand-to-hand battle with a dangerous enemy. Brewster, an original "Fast and Furious" cast member like Diesel and Rodriguez who made her debut in the first film, has some very definite ideas about what she would like to see in "Fast 10" and "Furious 11" (our titles, not the official ones).
"I would just say, action, action, action," Brewster told Looper. "I would like to continue to empower Mia to get in on the missions. I feel like I had to take a step back in 'Fast 6' and 'Furious 7.' That was partially because I was tied up on television shows and contractually I wasn't allowed to leave and that really crushed me. I love being in there."
"I think the addition of Jakob [Mia and Dom's brother, played by John Cena] allows us to get more into the family dynamics, which is really fun. I think along with the pressure of making it bigger and larger in scope, we'll always have the core of the family, and exploring those dynamics is really fun," Brewster added. With "F9" taking the "Fast" family into some pretty crazy situations this time around, it's hard to visualize just where the series can go as it winds down its run. But with action and family the twin cornerstones of the franchise, it's likely that Brewster will get her wish.
"F9" opens in theaters everywhere on June 25.