The Surprising Inspiration Behind The Fast And Furious Franchise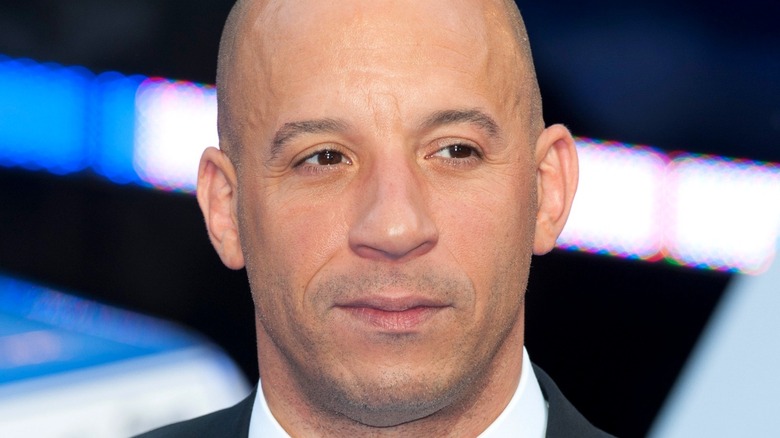 Shutterstock
The "Fast and Furious" franchise has evolved in some significant and entertaining ways throughout the years. What started out as a simple action-thriller series about street racing has since morphed into a blockbuster saga involving globetrotting adventures and logic-defying action sequences. "Hobbs and Shaw" even flirted with sci-fi elements, suggesting that the franchise might take some unpredictable, leftfield turns in future instalments. Fans keep joking about the family visiting space one day, and at this point, it doesn't seem like such a far-fetched notion.
Let's go back to the very start, though. The year was 2001, and "The Fast and the Furious" introduced audiences to Dom (Vin Diesel), Brian (Paul Walker), Letty (Michelle Rodriguez) and Mia (Jordana Brewster). It was a simple story about an undercover cop infiltrating a gang of car thieves, only to have a change of heart at the end of the day. "The Fast and the Furious" was a "Point Break" knockoff with five-second cars instead of surfboards. That being said, Kathryn Bigelow's seminal nineties action movie wasn't the main inspiration behind the first high-octane outing — here's what was.
The Fast and Furious franchise was inspired by a magazine article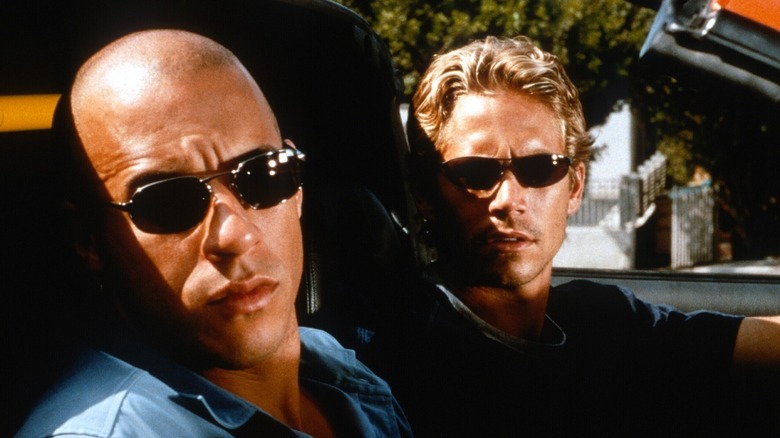 Universal Pictures
The humble beginnings of "The Fast and Furious" can be traced back to Ken Li's "Racer X" article, published by Vibe in 1998. 
The journalist penned the piece after witnessing a car theft while working for the New York Daily, and the experience inspired him to dig into the world of illegal underground street racing in the Big Apple. The story followed a 30-year-old car enthusiast named Rafael Estevez as he raced against a melting pot of likeminded people in the city's outer boroughs. They drove around in modified cars and bet large sums of money on each race, similar to the culture depicted in the "Fast and Furious" movies. It's currently unknown if Estevez and his friends were hired by secret government officials to drive vehicles out of airplanes, and retrieve dangerous programs from international crime lords, but they weren't all that different from Dom and the gang in the sense that they were multicultural and liked to live their lives a quarter-mile at a time.
As Yahoo noted, Universal Pictures paid for the film rights to the article shortly after, and the rest is history. The film is most definitely an exaggerated version of Li's article, but the journalist helped the screenwriters with their research and now enjoys the movies as a fan.