The Intense Sci-Fi Thriller Hidden Gem You Can Find On Hulu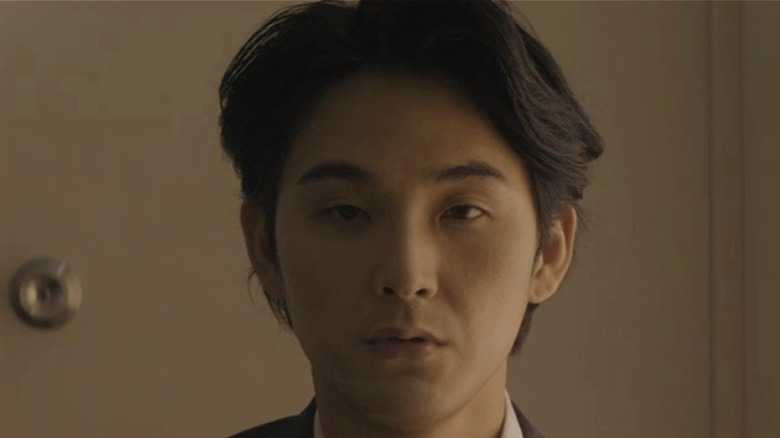 Shochiku/Nikkatsu
With streaming platforms constantly updating their catalogues, it seems like there's always something new to discover. From hidden gem dramedies for military wives to feel-good romantic dramas on Netflix, there's something for fans of every genre to enjoy — and plenty of opportunities to find new favorites. One of the most popular movie genres is science-fiction, and fortunately there are tons of sci-fi hidden gems just waiting to be discovered across the streaming-verse, including the best sci-fi movies of 2021. 
One of the most recent additions to Hulu is the 2017 intense sci-fi thriller hidden gem entitled "Before We Vanish," which comes from the prolific Japanese filmmaker Kiyoshi Kurosawa ("Cure," "Tokyo Sonata"). Described as a "poignant, surprisingly sincere look at the human condition" by Rotten Tomatoes, "Before We Vanish" successfully blends genres and makes affecting observations about humanity. If you're looking for your next thrilling sci-fi flick that's interwoven with cultural commentary, "Before We Vanish" needs to be at the top of your watch list.
Before We Vanish is an award-winning endeavor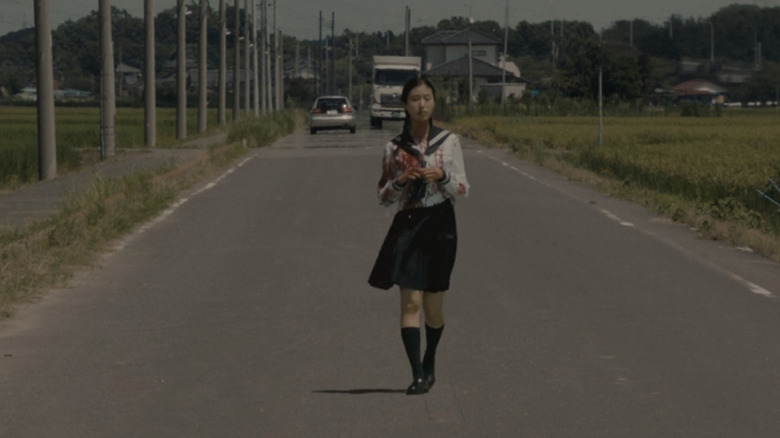 Shochiku/Nikkatsu
According to Variety, "Before We Vanish" was adapted from a play by Tomohiro Maekawa. It tells the story of three aliens who have come to Earth to learn more about people before the rest of their alien race invades the planet. The aliens possess three humans, Akira Tachibana (Yuri Tsunematsu), Shinji Kase (Ryuhei Matsuda), and Amano (Mahiro Takasugi), and enlist the help of local "guides" to teach them about humanity. The aliens also take emotions, thoughts, and philosophical concepts from humans to learn more about them, rendering the humans without basic understandings of things like love or family.
"Before We Vanish" won a Mainichi Film Concours award as well as a Tama Cinema Forum award, and was nominated for about a dozen others, per the film's IMDb page. It also received plenty of praise online, with Variety dubbing it "an inquiry into what constitutes humanity." 
Simon Abrams of Roger Ebert noted "that this film clocks in at 130 minutes, and feels like it could easily be half as long." He also said, "This is the kind of movie that's destined to inspire a hardcore cult of fans, and will maybe even lead the next generation of genre filmmakers to tinker with their own big ideas. A little dead air is a small price to pay for that kind of lingering happiness."
"Before We Vanish" is now streaming on Hulu.