The Hidden Gem Dramedy For Military Wives You Can Find On Hulu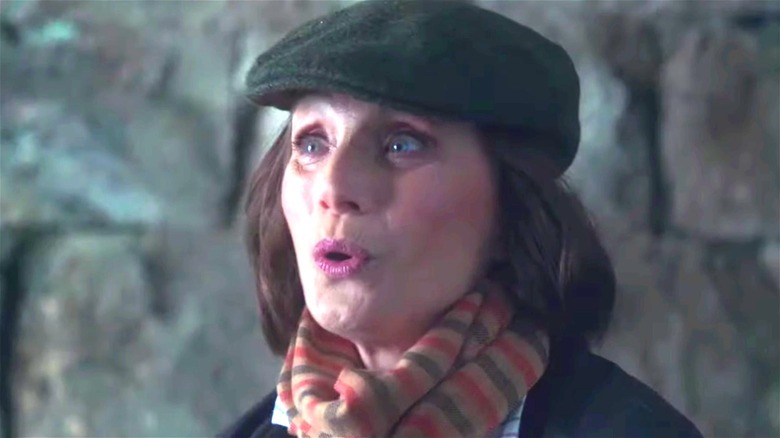 Lionsgate UK
Movies set during wartime have been a mainstay of media since the advent of the motion picture. Judging by the success of classics like "The Patriot," "Pearl Harbor," and even "Casablanca," audiences have always had a voracious appetite for wartime dramas. In recent years, Hollywood has even begun dramatizing the realities of our wide buffet of modern conflicts — just see "Jarhead," "American Sniper," "Zero Dark Thirty," and "The Hurt Locker."
While many films capture the horrors faced by soldiers on the ground, it's less common to see stories following the hardships faced by those left at home. 2019's "Military Wives" breaks this trend. Inspired by true events, it tells the story of a group of women who create the Military Wives Choirs, a network of choirs in British military bases across the United Kingdom, and the world. With their partners away in Afghanistan, these women realize that music might just be what's needed to bring people together, and soon gain international attention for their efforts.
"Military Wives" premiered at the Toronto Film Festival in 2019, and hit British theaters on March 6, 2020. It was released digitally in the United States due to the COVID-19 pandemic. Now, audiences can catch the heartwarming film on Hulu.
A well-acted, comforting story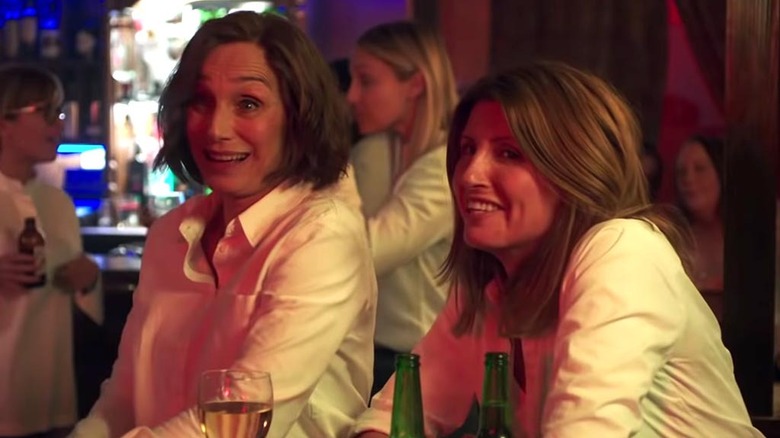 Lionsgate UK
"Military Wives" has a notable cast that includes some of the biggest names in British film and television. The movie stars Oscar and Emmy nominee Kristin Scott Thomas as Kate, the domineering head of the local Military Wives Club, as well as "Catastrophe" star Sharon Horgan as Lisa, a free spirit and Kate's frequent rival. "Downton Abbey" star Emma Lowdes and Amy James-Kelly, known for her work on long-running British soap opera "Coronation Street," also appear.
Holding an impressive 77% Certified Fresh score on Rotten Tomatoes, "Military Wives" has earned overwhelming praise from critics. Ty Burr of the Boston Globe remarked on the film's predictability, but qualified that minor criticism, writing, "There's nothing in 'Military Wives' you haven't seen before, but these are times of comfort food, and this formulaic comedy-drama about a group of British army-base spouses who start a choir is so determined to be uplifting that your up may be lifted in spite of itself." 
Mary Sollosi of Entertainment Weekly similiarly praised the film's "schmaltz," even go so far as to say, " I did not for one second buy into the contrived ascent of this choir, but did I get a little misty when they delivered their final performance, carefully engineered to put a tidy cap on all the hardship the previous 90 minutes had depicted? Of course I did."
If you're looking for cozy, predictable film about a group of women coming together in times of trouble, you can't find one much better than "Military Wives," now streaming on Hulu.