The Feel-Good Romantic Drama That's Heating Up On Netflix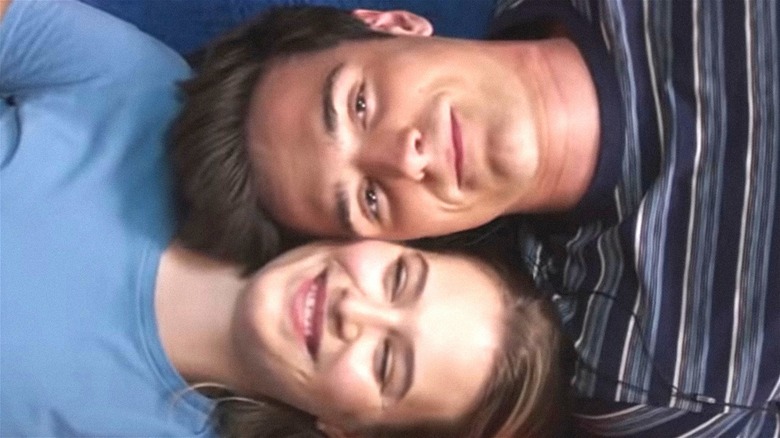 Freestyle Releasing
There are times in life that call for a goofy horror-comedy or a star-studded political thriller, but other times, you really just need a good old-fashioned tear-jerker. Thankfully, Netflix has just the movie to scratch that itch. "2 Hearts" was added to the streamer in June and it has already caught the attention of viewers. At the time of writing, this heartwarming film was sitting pretty on the list of Netflix's top 10 most viewed movies.
Heavily infused with themes of love, serendipity, and unexpected connections, "2 Hearts" flashes back and forth between two couples embarking on their own whirlwind romances. In the present, there's Chris (Jacob Elordi) and Sam (Tiera Skovbye), two college students who find themselves swept away by the currents of young love. In the past, there's Jorge (Adan Canto) and Leslie (Radha Mitchell), a businessman and a flight attendant who become inseparable after meeting in the friendly skies. Neither couple is aware of the other, nor do they have much of anything in common. That is, until a tragedy brings them into each other's lives, and shows them the true meaning of compassion and perseverance.
"2 Hearts" is the type of movie that will have you feeling uplifted and grabbing for the tissues at the same time. That quality is likely owing to the fact that the film was inspired by a true story, one that helped the cast and crew gain a different perspective on life.
There are lessons to be learned in 2 Hearts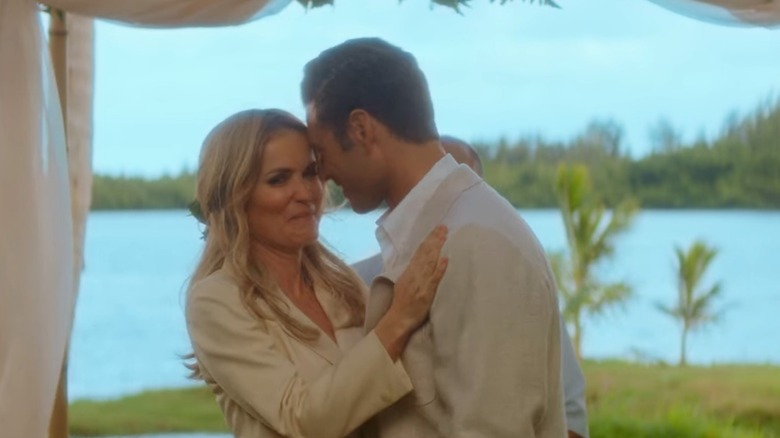 Freestyle Releasing
To go too deep into the details of the true story that inspired "2 Hearts" would give away the film's twists and turns. However, even speaking generally, the cast of the movie has been open about what bringing this story to the screen meant to them.
During an interview with Entertainment Studios, Mitchell spoke about what she took away from her meeting with the actual couple behind the characters she and Canto play. "Because of what they've had to face, [they] have had to consider their values in a very kind of conscious way, and have really chosen their path," she revealed, continuing on to say, "And it was great to meet people that have that kind of clarity."
For Canto, the film's story is all about changing the way you see things. He said that the movie has the ability to make one "try to see life in a sort of eagle's eye perspective ..." He went on to clarify, "you know, how certain situations, even in our life, in our past, were really harsh and trying, but then down the line, those are the things that give us character, that give us growth."
If that sounds like the kind of journey you're looking to go on, you can check out "2 Hearts," which is currently streaming on Netflix.