Netflix's Sexy Beasts Season 1 - What We Know So Far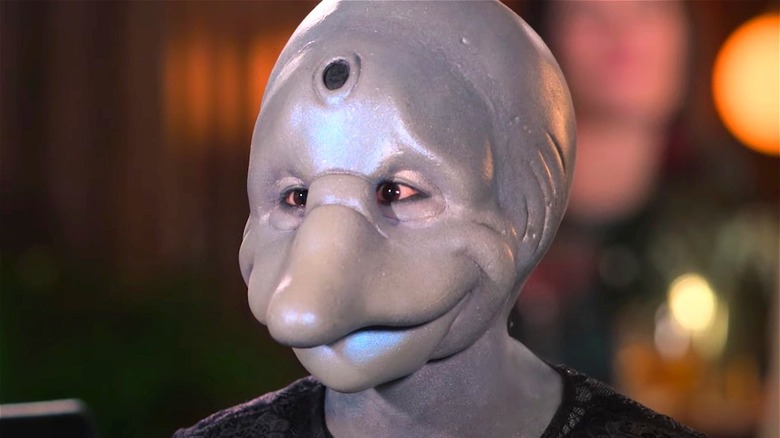 Netflix
Before we get into this, let's be clear that we're not talking about "Sexy Beast," the excellent heist thriller from 2000 starring Ben Kingsley as an absolute madman. We're talking about "Sexy Beasts," an upcoming Netflix dating reality show that one of the streaming service's official Twitter accounts is openly describing as "The Masked Singer" meets "Love Is Blind." It's rare for a marketing department to admit to what a new project is directly imitating – usually they let the press make the "this + this = this" connection – but they're signaling that "Sexy Beasts" DGAF. It's not going to take itself seriously. It's a dating show where the participants can't see what their potential love connections look like because they're all wearing elaborate creature costumes. It's literally just "The Masked Singer" meets "Love Is Blind." Pretending otherwise would be disingenuous, so Netflix is being honest about it (though "Sexy Beasts" does technically predate either show, which we'll get to later.)
And why wouldn't Netflix want to make this show? "The Masked Singer" is the most successful new broadcast TV show of the past several years and has topped the Nielsen list of highest-rated entertainment programs in the 18-49 demo for three consecutive seasons (via The Hollywood Reporter) and Netflix is absolutely crushing the reality dating genre, with "Love Is Blind" as arguably its most successful format — it has 30 million people watching it (via Deadline) and earned an Emmy nomination for Outstanding Structured Reality Program. As long as "Sexy Beasts" isn't a poorly made, pale imitation of its inspirations, it's likely to be a hit.
Here's what we know about "Sexy Beasts" Season 1 so far.
When does "Sexy Beasts" Season 1 premiere?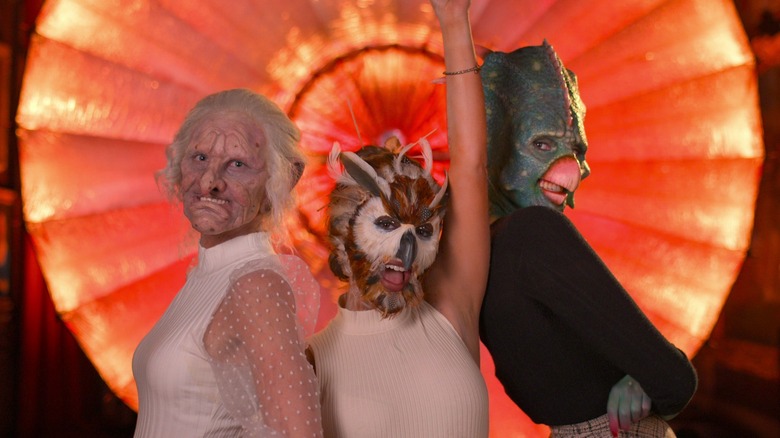 Netflix
According to Variety, "Sexy Beasts" Season 1 arrives on Netflix on Wednesday, July 21. The first season will consist of six half-hour episodes. The show was given a two-season order, and the already-filmed six-episode second season will come out later this year.
"Sexy Beasts" is based on a British format of the same name that debuted on BBC Three in 2014. It previously got an American adaptation in 2015 on A&E, and also had German and Korean versions. But that was before the masked reality show craze, so the Netflix version feels like it has a better chance of breaking out. Clips of the A&E version are available to watch on YouTube, if you want to get a sense of what the show is like.
The series is produced by Lion TV. The company also produced the popular Netflix documentary "Secrets of the Saqqara Tomb," which made the streaming service's Daily Top 10 chart for several days last year.
Who's in the cast of "Sexy Beasts?"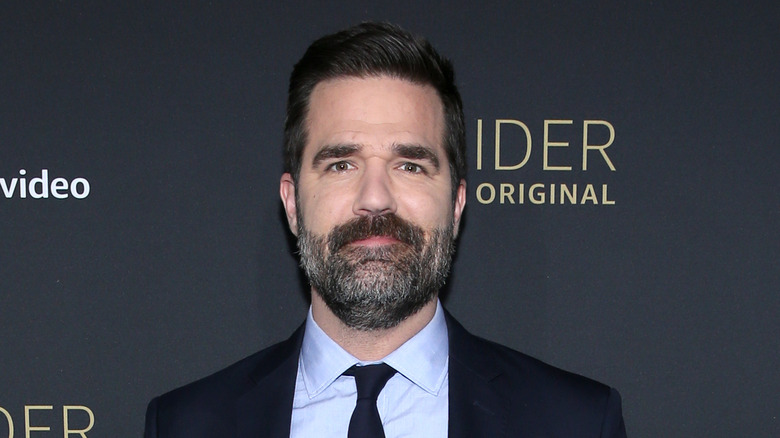 Phillip Faraone/Getty Images
According to Variety, the show will be narrated by Rob Delaney, the Peabody-nominated comedian and actor best known for creating and starring in the comedy series "Catastrophe" alongside Sharon Horgan, and for his role as Peter in "Deadpool 2." He'll surely bring an appropriately arch and absurdist tone to the show.
As for the contestants, they'll come from all over the world to get dressed up as animals and mythical creatures. Judging from the photos Netflix has released, costumes appear to include an owl, a dinosaur, some kind of troll-goblin, a shark, an insectoid, a devil, a fox, a mouse, a panda, and a trio of monsters. Who exactly the people under the costumes are is yet to be revealed.
The costumes are created by prosthetic artist Kristyan Mallet, who Variety describes as "a leading FX artist who has worked on everything from 'Mission Impossible' to 'The Theory of Everything.'"
What's Sexy Beasts about?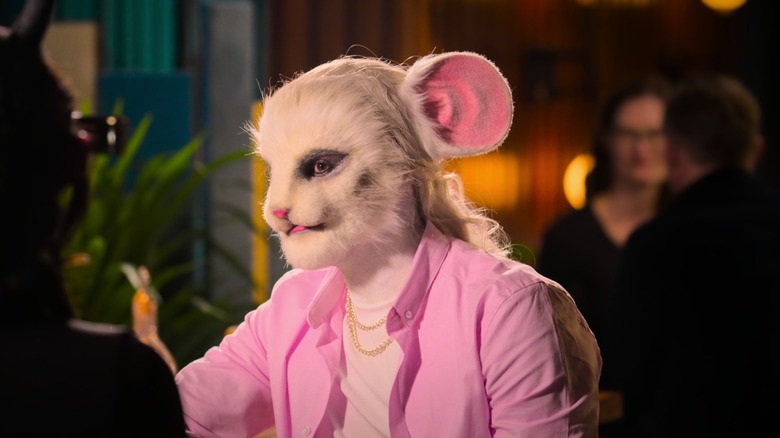 Netflix
On each episode of "Sexy Beasts," a person looking for love – who's dressed in an outlandish costume – will meet three other singles also dressed in outlandish costumes. They'll try to discover if they're a romantic match based on personality alone. The face of the chosen match will only be revealed at the end of the episode, after the choice has been made. It's not only like "The Masked Singer" and "Love Is Blind," it's also like "The Dating Game," if the contestants were furries.
Here's Netflix's official description: "Ready to say goodbye to superficial dating? 'Sexy Beasts' is the dating show that takes looks completely out of the equation using fantastical, cutting edge prosthetics to transform the daters — giving them a chance to find love purely based on personality!" (It's not really purely based on personality, though, because they can still see the person's body.)
"Making 'Sexy Beasts' for Netflix has been an incredibly exciting process," creator Simon Welton said in a statement to Variety. "With an international cast featuring some truly brilliant characters, a host of prosthetics which look extraordinary in 4K and with Rob Delaney narrating, the viewers are in for a real treat. I hope the show puts a smile on peoples' faces as they play along to discover who'll fall in love with who, and what our cast all really look like."