The Two Actresses Jordana Brewster Wants In The Fast And Furious Franchise - Exclusive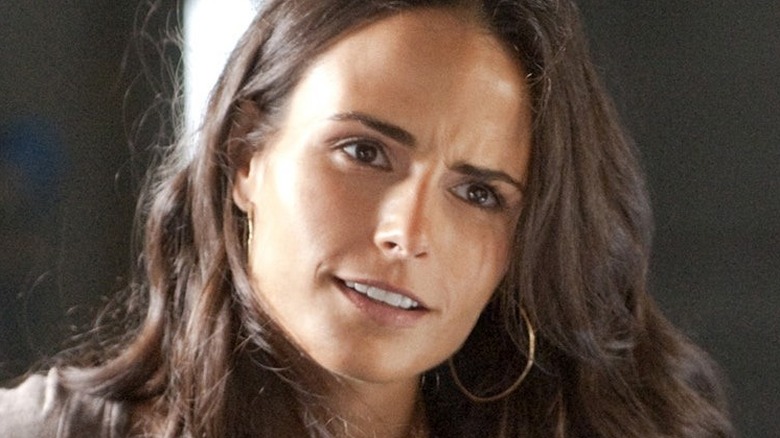 Universal
Ever since she made her debut as Mia Toretto in 2001's "The Fast and the Furious," Jordana Brewster has been one of the women — along with Michelle Rodriguez as Letty Ortiz — who has anchored the series throughout most of its nine installments. Like fellow original cast member Vin Diesel, neither woman has appeared in every movie in the saga, but Brewster and Rodriguez have logged six appearances each — tied with Tyrese Gibson, Chris "Ludacris" Bridges, and the late Paul Walker, and bested only by Diesel's seven (plus one cameo).
But while Brewster and Rodriguez have been there for most of the ride, other notable actresses have taken a spin in the "Fast" franchise as well, including Eva Mendes as Monica Fuentes ("2 Fast 2 Furious"), Gal Gadot as Gisele Yashar (from "Fast and Furious" through "Fast and Furious 6"), Elsa Pataky as Elena Neves ("Fast Five" through "The Fate of the Furious"), Gina Carano as Riley Hicks ("Fast and Furious 6"), Nathalie Emmanuel as Ramsey ("Furious 7" through "F9") and of course, Charlize Theron as Cipher and Helen Mirren as Magdalene Shaw (both in "The Fate of the Furious" and "F9").
With "F9" about to open in theaters and two more installments announced before the series closes out its run, Brewster says there are actresses she'd like to see show up before the saga reaches its finale — one a "Fast" newbie, and the other an alum. "For her to come back, I think would be really exciting," Brewster tells Looper about the latter. But who is she talking about?
Brewster's surprising picks for Fast and Furious appearances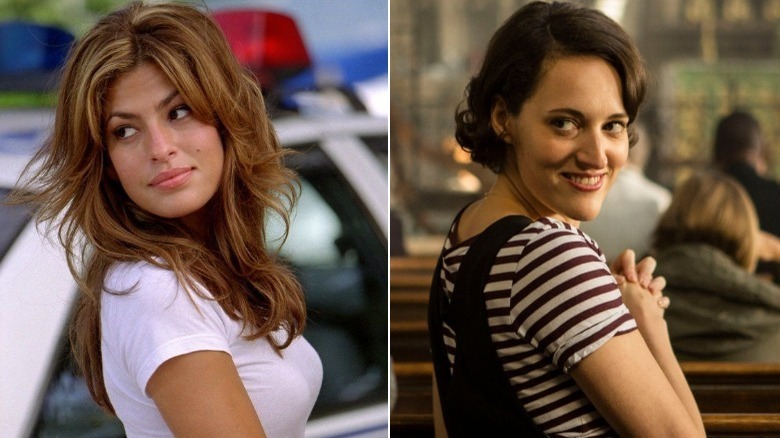 Universal/Amazon
Brewster says that one "Fast" veteran she'd like to see come back for an encore is Eva Mendes, who played Monica Fuentes in "2 Fast 2 Furious" and made a brief cameo in "Fast Five" before disappearing without explanation from the franchise. "(I think) bringing back Eva Mendes would be such a good idea," she enthuses. "I think that would be really cool. I think the fans love seeing how we play with time and how all the different chapters fit in together. So for her to come back, I think would be really exciting."
But Brewster's other choice for a woman she'd like to get on the "Fast" team is somewhat more left-field. "You know who I would love to see, and this is something Michelle and I talked about while we were shooting in London, and it was before Bond snagged her, is Phoebe Waller-Bridge," she explains. "I think would be awesome because I think you need someone to break the tension with comedy. I think oftentimes Ludacris and Tyrese do an awesome job of that, but I would love to see a little bit of her dry humor. I think that would be a dream come true."
With two more movies yet to be filmed, there's a chance that Brewster can use her leverage as a charter member to lobby for both choices. In the meantime, she also hopes that — following the development of her relationship with sister-in-law Letty in "F9" — there's more to do for the founding female members of the "Fast" team: "Hopefully exploring the friendships between the girls as well is something we'll continue to unearth."
"F9" hits theaters on Friday, June 25.