The Fast And Furious Character Jordana Brewster's Mia Gets To Reunite With In F9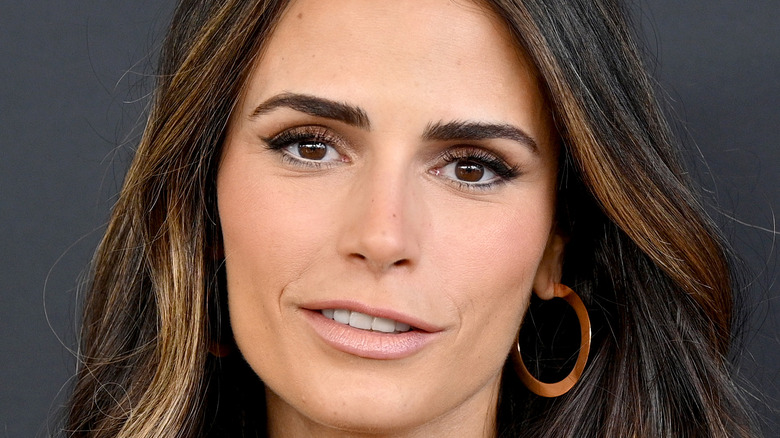 Dia Dipasupil/Getty Images
Anyone who has seen the "Fast and Furious" films knows how much the franchise has transformed over the years, starting from a 2001 action film on a budget of $38 million (via Box Office Mojo) with a cast of mostly unknown actors to, nine sequels later, releasing, "F9," one of the most star-studded action films of 2021, on a budget exceeding $200 million, per Variety. The series has continually added characters and notoriously made cars do things we never see cars do. "F9" is centered around Dom Toretto (Vin Diesel) living off the grid with Letty (Michelle Rodriguez) and his son Brian until he and his crew must reunite and go up against Cipher (Charlize Theron) and Dom's younger brother, Jakob (John Cena).
One actor who will be making a full return to the franchise is Jordana Brewster. Brewster has appeared in some form in nearly every film in the franchise, but showed up only briefly in "Furious 7" and (other than in a photo) did not appear in "Fate of the Furious." Now Brewster, who plays Dom's sister and Brian O'Conner's (Paul Walker) partner, Mia Toretto, will return for the latest installment. Mia's return should be particularly exciting for fans because Mia has yet to share a scene with her sister-in-law, Letty. "F9" is changing that.
Jordana Brewster would love to do a Fast spin-off movie with Michelle Rodriguez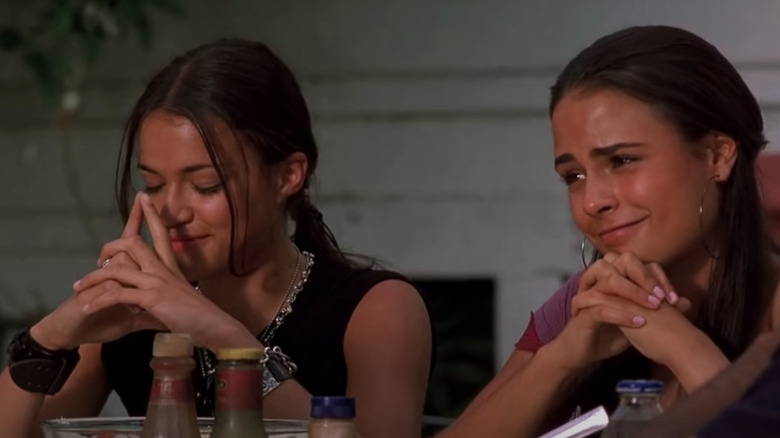 Universal Pictures
Other than sitting next to one another in a scene from the first film in which Jesse (Chad Lindberg) makes an unexpected grace dedicated to cars, Jordana Brewster and Michelle Rodriguez never truly shared a meaningful interaction. The "F9" trailer shows us that the two actors finally get the chance to share the screen together, fighting next to each other. But this pairing was no accident. In an interview with Insider, Brewster detailed how Rodgriguez made sure the two actors were paired up, and not just in a secondhand way. "Michelle [Rodriguez] was like, 'Dude, we've never had a scene together. We're always secondary with the guys. We don't interact. We have a sisterhood. We need to explore this,'" Brewster said. She added that "F9" director Justin Lin and Rodriguez were "very conscious" to make sure fans saw the importance of Letty and Mia's relationship.
It's no surprise Brewster would want more scenes with Rodriguez. In an interview with Men's Journal, when Dwayne Johnson and Jason Statham were teaming up for "Hobbs & Shaw," Brewster said it would be "awesome" if Mia could do a spin-off film with Letty. "Put it out there. Absolutely. Yes, yes, I think that sounds awesome." Here's hoping that spin-off comes to fruition. In the meantime pairing Letty and Mia together in "F9" is a great start.