The Thriller Teen Drama That Everyone's Binging On Netflix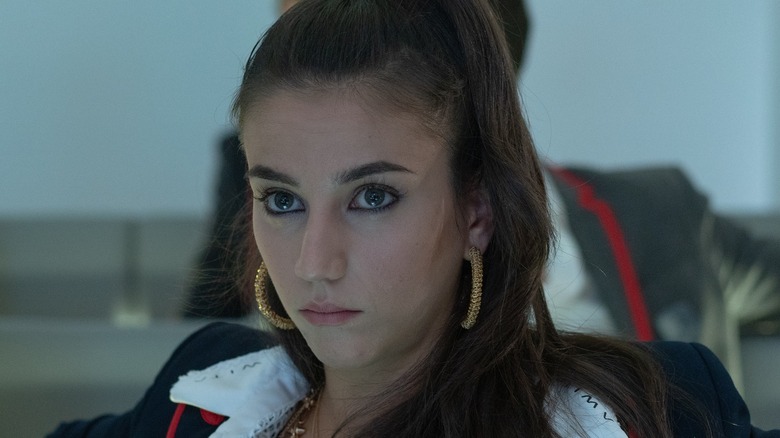 Niete/Netflix
One of Netflix's juiciest original series is back with a new season and viewers have been eating it up.
Season 4 of Spanish private school drama "Elite" dropped on June 18 and, at the time of writing, the series was sitting pretty on the list of Netflix's top 10 most viewed shows. If you have yet to take a walk down the whisper-filled halls of Las Encinas, now might be just the time.
Combining the high school social commentary of shows like "Riverdale" and "Euphoria" with a "Big Little Lies" style murder mystery, "Elite" has a lot more going on under the surface than initially appears. The first season kicks off with three students from an average high school getting scholarships to one of the most prestigious private schools in Spain, Las Encinas. Once there, they not only learn the brutal ins and outs of mingling with the upper crust of society but they also get wrapped up in a murder investigation that has a list of suspects as long as a popular kid's Instagram follower count. Subsequent seasons introduce new students and new mysteries (with even more coming in the future), keeping the show fresh and engaging.
While this might sound like territory that has been trodden by other shows in the past, according to critics and fans, "Elite" does have some qualities that set it apart from the pack.
How Elite distinguishes itself from the rest of the clique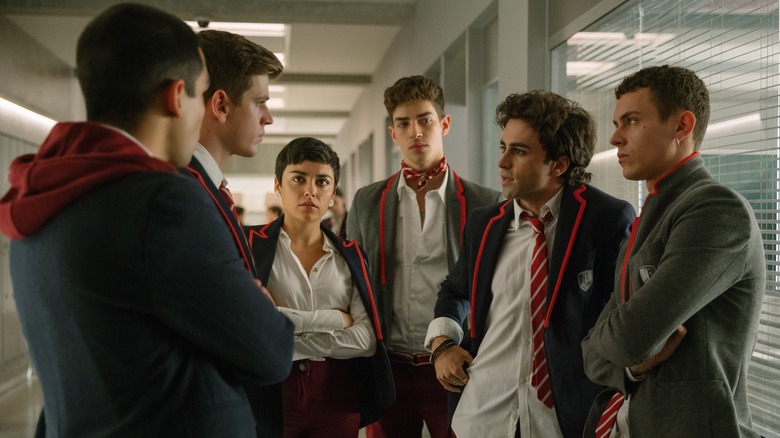 Niete/Netflix
"Elite" has proven to be one of the more popular and critically-lauded Netflix originals in recent years and not just because it's a bit of soapy fun. While the series revels in many of the tropes of a dishy teen drama series, it also elevates the proceedings considerably thanks to its smart social commentary and complex characters.
In a review of the show's first season, Caroline Framke of Variety wrote, "'Élite' does indeed include countless teen show clichés, but it also relishes the opportunity to dig a bit deeper and twist them into more interesting shapes." She went on to add, "It interrogates the very tropes it indulges by finding new gears in old plot engines."
That quality seems to be at the heart of why so many have been drawn in by the series. An article in Thrillist titled "Here's Why Everybody Loves 'Elite' ..." digs deeper into exactly what the show does to elevate itself. Writer Kayla Kumari Upadhyaya points to several specific achievements, including the fact that the show is "strikingly grounded in its storytelling" and full of characters who have "clear and consistent perspectives, motivations, and psychological underpinnings."
Upadhyaya further elaborates by favorably comparing the series to another teen drama of yore, writing, "Elite isn't as reminiscent of 'Gossip Girl' as it is 'The O.C.,' which similarly, was sharp and layered in its depiction of the conflict that class structures breeds among teens."
If you haven't already, you can head over to Netflix to catch up on all four seasons of "Elite."