The Riverdale Scene That People Think Went Too Far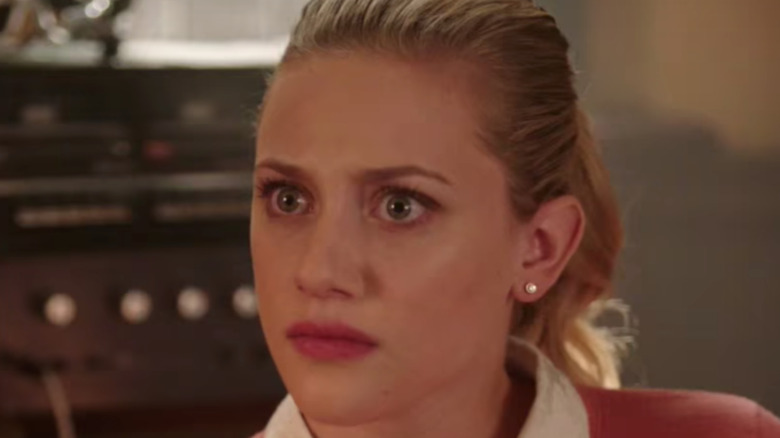 The CW
Let's face it, part of "Riverdale's" charm is all of its outlandish plots involving motorbike clubs, serial killers, cults, suicidal role-playing games, alien abductions, and nefarious mob bosses. Each season just gets wilder than the last, with Season 5 jumping forward in time five years after Archie Andrews (K.J. Apa) and the gang have all left the so-called "sleepy" town of Riverdale to pursue their own lives. But when they all return to their hometown, they're still dealing with the events that shaped them during their teenage years.
But the only problem with pushing "Riverdale" into a hyper-stylized version of "Twin Peaks" (Teen Peaks, anyone?) as there's so many bizarre and violent moments, that it's easy to forget them all. Remember wayward criminal Chic who masqueraded as a demonic cult leader called the Gargoyle King? Or what about the time the entire town was quarantined because of candy-induced seizures? The list goes on.
Yet, there's a genuinely horrific crime that's never really been addressed since Betty Cooper helped bring down the dangerously coercive cult, known as the Farm.
Organ harvesting in Riverdale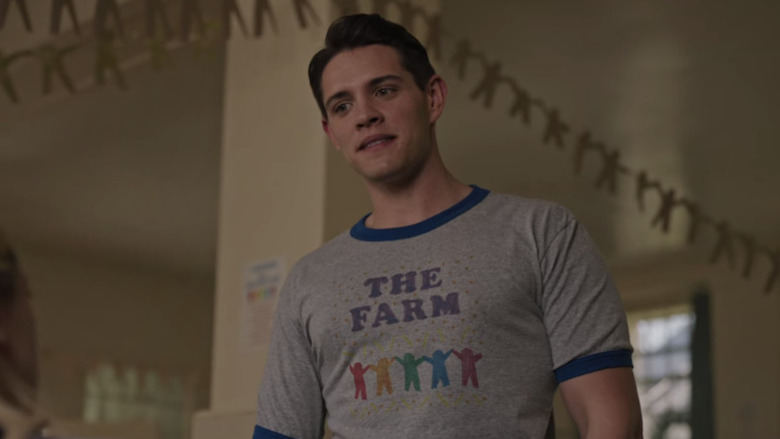 The CW
Cult leader and supposed therapist Edgar Evernever (Chad Michael Murray) was running the Farm as a cover for his organ harvesting ring while tricking the unsuspecting members into thinking their pain had "manifested" physically, and that he could remove it for them. Yeah, sure Edgar. He was actually using them as willing organ donors in his black market operation — it's quite clever, but it's just so weird in a show that started out as a teen drama murder mystery. However, "Riverdale" has seemingly forgotten that one of its supporting cast actually fell prey to Edgar's manipulations: Kevin Keller (Casey Cott).
In Season 3, Episode 21, Betty finally figures out there's much more to the Farm than just taking its members' money and property after she spots a huge scar on Kevin's back. When the junior super-sleuth spots Evelyn Evernever taking anti-rejection medicine, it becomes very clear that Edgar stole Kevin's kidney for his daughter. And yet, it's never really mentioned once the Farm is dissolved and its members return to their normal lives. As Christenm pointed out for Buzzfeed, Betty actually treated her best friend pretty poorly after his ordeal, chastising him for not believing her suspicions about Edgar and his devious schemes. "Kevin lost a kidney, and it's never really been addressed. Betty was so rude to him after the brainwashing, too. It still bothers me how disturbing it was and how they just glazed over it like it was nothing."
The two friends eventually patched things up, although it was never quite the same. But the series never mentioned Kevin's missing kidney ever again. Obviously it needed to spend more time solving multiple murders and revealing Betty's secret serial killer genes.