The Forgotten Mel Gibson War Movie That's Heating Up On Netflix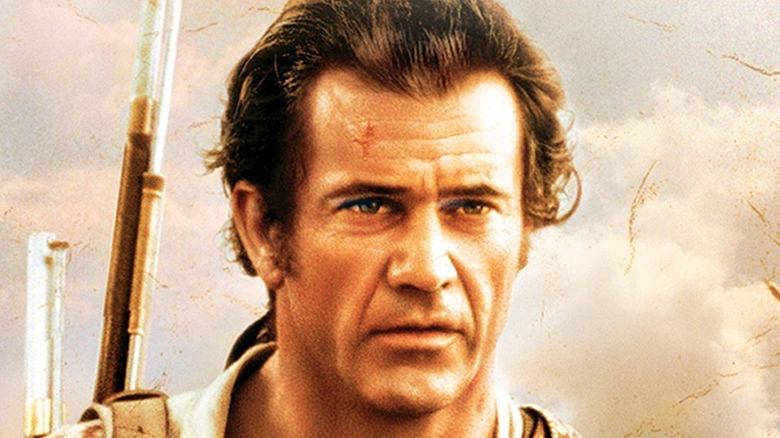 Sony Pictures Releasing
The action movie genre is extremely elastic. You can make an action movie out of almost anything — army vets pushed to the extreme, robots from the future, aliens set to invade the Earth, basically everything the mind can conjure. One of the most popular genres of action movie, though, is the historical action movie: see "Gladiator," "300," "Dunkirk," "1917," and the list goes on. Something you'll notice as a common theme among historical action movies is that they tend to focus on people surviving war. And arguably one of the filmmakers who did it best, long before the usual suspects we think of now, is Mel Gibson. 
Back in 1995, Gibson not only directed, but he also starred, as the Scottish freedom fighter William Wallace in the iconic film "Braveheart." The film was more than just a financial success  — it earned over $200 million from a $70 million budget — but it was also massively successful both with critics and audiences (even if it lied to them about key historical details). Like Kevin Costner did with "Dances With Wolves" before him, Gibson crafted a three-hour film that people were actually excited to watch.
So, it's no surprise, that five years after "Braveheart," Gibson starred in yet another historical action film — this one set during the American Revolutionary War. That film is "The Patriot," and it's streaming on Netflix now.
The Patriot is an explosive, Revolutionary-era revenge film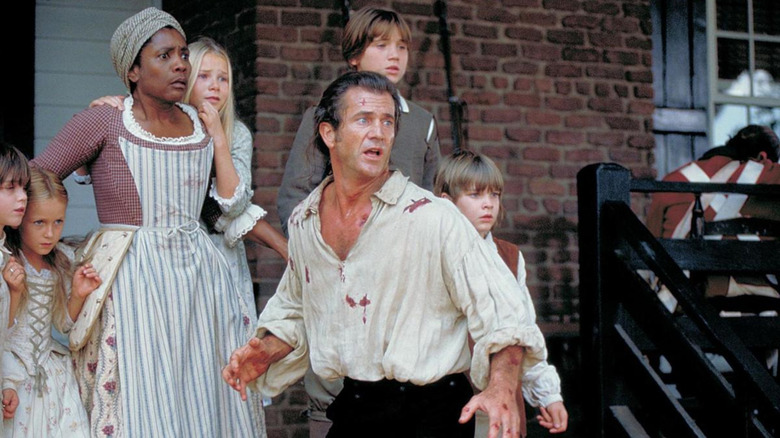 Sony Pictures Releasing
There's one other sub-genre of action movie we haven't discussed, and it is arguably the most popular right now: the revenge flick. The titanic success of the John Wick franchise has already generated similar films like the recent Bob Odenkirk-starring film "Nobody," and the upcoming Maggie Q movie "The Protégé." Mel Gibson is no stranger to revenge movies — "Payback," "Edge of Darkness," and one of his first major films, "Mad Max," all bark up that same tree — so, it should come as no surprise that "The Patriot" is both a historical drama and a revenge film.
In "The Patriot," Gibson plays Benjamin Martin, veteran of the French and Indian War, and a widower with seven children in his care. Martin is against the notion of a war between England and its colonies. Even as it's taking place, he opts to care for soldiers from both sides in his South Carolina home. However, after his son Thomas (Trevor Morgan) is brutally murdered by English forces the Green Dragoons, Martin sets off on a bloody warpath.
In addition to Gibson in the leading role, "The Patriot" hosts no shortage of great actors. Notably, Gibson's eldest son Gabriel is played by none other than Heath Ledger. And in the role of the villainous Colonel William Tavington of the Green Dragoons is Jason Isaacs, an actor who is no stranger to playing scenery-chewing villains.
While "Braveheart" was meant to be as much a drama as an action film, "The Patriot" was directed by Roland Emmerich, who you know best for films like "Independence Day," "The Day After Tomorrow," and "Stargate." In other words, realism isn't on the menu, but intense action set pieces are.
"The Patriot" is streaming on Netflix now.