The Forgotten Daniel Craig Crime Thriller You Can Find On Netflix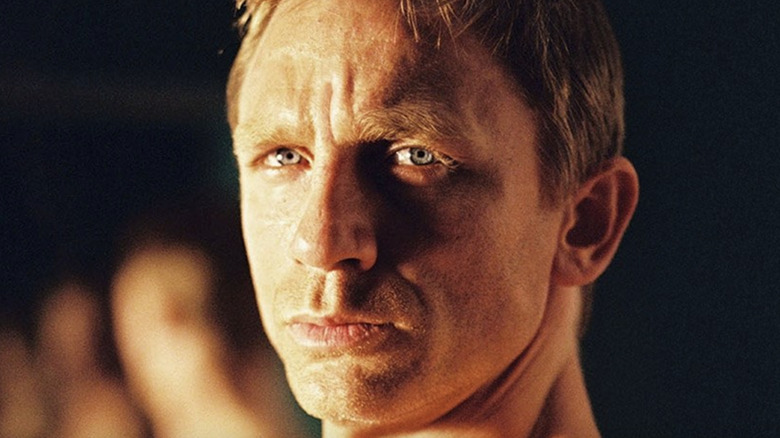 Columbia Pictures
To most audiences, Daniel Craig is best known as James Bond, and that's totally understandable, given the acclaim and popularity that he has achieved for his ongoing performance as the iconic movie spy. Craig has turned in more than his fair share of memorable performances in films outside of the 007 franchise, though, including in the underrated 2004 crime drama, "Layer Cake."
Directed by "Kingsman: The Secret Service" filmmaker Matthew Vaughn, "Layer Cake" follows a successful cocaine dealer as his early retirement plans are thrown into disarray when he is given a pair of criminal assignments that turn out to be far more difficult than they initially seem. Bolstered by a charismatic lead performance on the part of Craig, "Layer Cake" did well amongst film critics and casual moviegoers alike when it was released and currently holds a strong 80% critics score on Rotten Tomatoes. However, while the film received mostly positive reviews, "Layer Cake" wasn't a major financial success in 2004, and only raked in $11.85 million at the worldwide box office (via Box Office Mojo).
Nonetheless, "Layer Cake" remains an exciting and memorable crime thriller — one that's well worth checking out for the first time. The good news is that it's now available to stream on Netflix in the U.S. too, which makes seeking it out a considerably easier venture.
Layer Cake is a stylish and twisty dive into the criminal underworld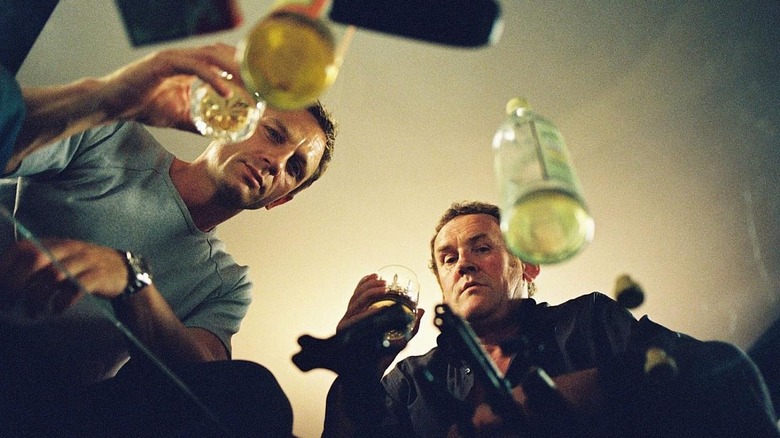 Columbia Pictures
"Layer Cake" marked Matthew Vaughn's directorial debut, and it boasts much of the same visual style and irreverent humor that the filmmaker would later bring to movies like "Stardust," "Kick-Ass," and "Kingsman: The Secret Service." Directing from a screenplay written by J.J. Connolly, Vaughn imbues the film with an anxious, sleek energy as it races through its various twists and turns — of which there are many.
In addition to Vaughn's work as its director, the film also boasts an impressive ensemble cast for itself, with notable actors like Sienna Miller, Tom Hardy, Sally Hawkins, Michael Gambon, George Harris, Burn Gorman, and Jamie Foreman all showing up in different supporting roles. It's Daniel Craig who ultimately makes the biggest impression in "Layer Cake" though. As its unnamed protagonist, Craig brings the same levels of charm and confidence to "Layer Cake" as he has in all of his outings as James Bond. The film helped establish Craig as a breakout star in the early 2000s, and it's even said (via MTV) that it was his performance in "Layer Cake" that ultimately secured him the role of James Bond in 2006's "Casino Royale."
All of which is to say that "Layer Cake" stands tall as one of Daniel Craig's best non-Bond films to date and is just as inventive, unpredictable, and fun as it was when it first hit theaters back in 2004.