The MCU Heroes Black Widow's Stars Want Their Characters To Team Up With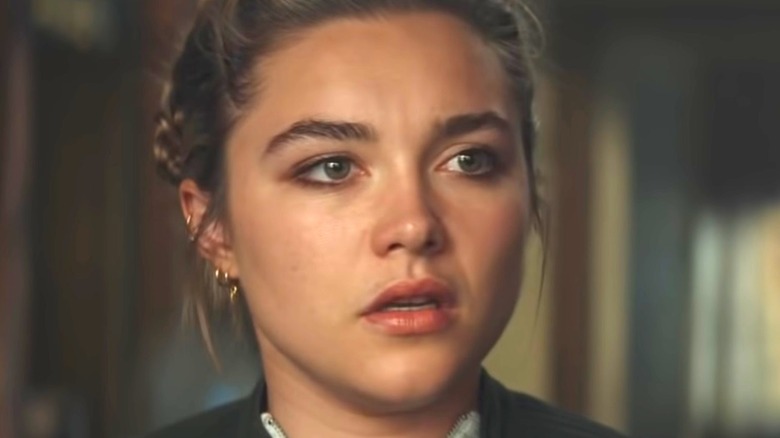 Marvel Studios
The newest film in the Marvel Cinematic Universe, "Black Widow," takes viewers into the past to explore the complex origins of the deadly Russian agent turned Avenger. The first reactions from critics and fans are already building a lot of buzz, as the story promises not only to examine how Natasha Romanoff (Scarlett Johansson) became Black Widow, but to also introduce an all-new roster of characters to the MCU.
Many of those new characters will arrive in the form of the spy network Natasha works with when she was a Russian operative, as fans have seen in the trailer. These include Alexei Shostakov (David Harbour), also known as the Red Guardian, who acts as a Soviet counterpart to Captain America. Another new character in the film is Melina Vostokoff (Rachel Weisz), who may appear as the Marvel character Iron Maiden. Finally, fans will meet Yelena Belova (Florence Pugh), another Black Widow agent as highly trained as Natasha.
During a recent digital press event, the actors from "Black Widow" mused on which favorites from the MCU they would like to see their characters fight alongside. Here are the superheroes that the stars of "Black Widow" want to pair up with.
Black Widow stars would team up with Falcon and The Hulk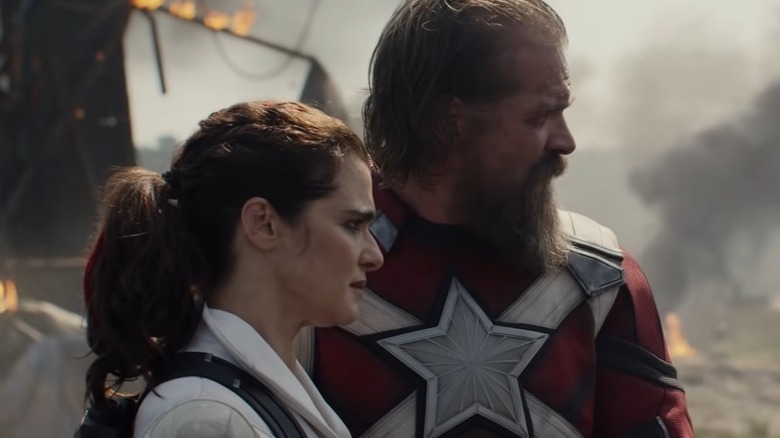 Marvel Studios
During the "Black Widow" press conference, an attendee from That Hashtag Show asked, "Which other MCU hero would you like to see your character team up with?" The question went out to David Harbour, Rachel Weisz, and Florence Pugh, allowing them a chance to describe their dream MCU pairings.
David Harbour, who portrays the relatively laid-back Russian super soldier Red Guardian, jumped in first. Harbour said, "I mean, I don't know if it's team up with, but I really love the Falcon character. I love Anthony Mackie, just as an actor too, and now that he's wearing the Cap suit and everything."
Harbour explained that what would make that pairing enjoyable is the tension between Red Guardian and Captain America, especially considering their past. Harbour said, "Some of the funniest stuff to me is where he's like, 'You know, he actually was a colleague of mine. I mean, we had a lot of respect for each other.' I just think that dynamic would be really fun."
Weisz, who plays Melina Vostokoff, answered next, stating simply, "The Hulk." However, Pugh also mentioned that The Hulk would have been her choice as well, as the two imagined the possibilities of Melina's influence over the MCU's most uncontrollable entity, letting them create what Pugh called "the ultimate weapon."