The Talent Brie Larson Uncovered While Prepping For Captain Marvel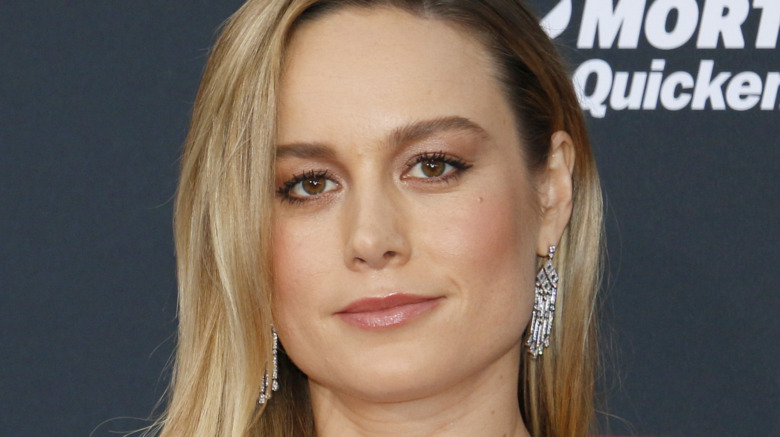 Shutterstock
"Captain Marvel," the Marvel Cinematic Universe's first female-led film, wowed audiences when it first premiered in 2019. The story of Carol Danvers finding her power and discovering her place in the universe resonated with fans around the globe. The film, which brought in over $1.1 billion at the worldwide box office and is certified fresh with a 79% critics score on Rotten Tomatoes, proved that fans and critics alike are eager to see more female superheroes. 
Brie Larson's portrayal of the brave, yet flawed Carol Danvers was an inspiration to many Marvel fans — especially women who had waited years to see "Captain Marvel" on the big screen. Leading an MCU film promises a whole new level of fame for any actor, though Larson, was already an Oscar winner at the time of her casting. While playing Captain Marvel certainly forced her to get even more comfortable with the spotlight, it turns out that the role helped her discover something about herself, as well.
'My life has grown'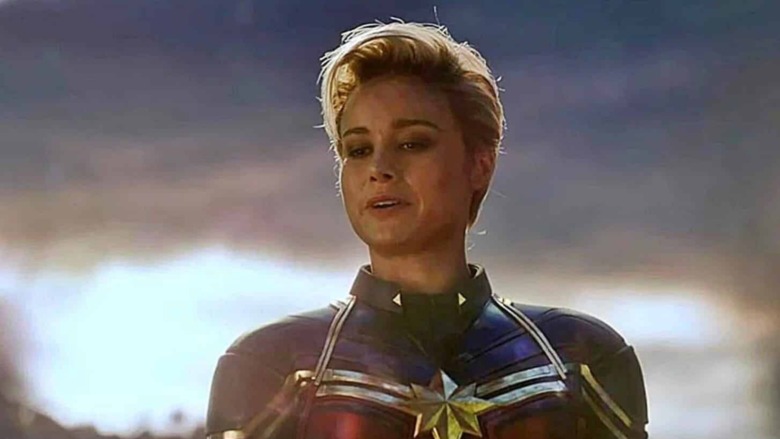 Marvel Studios/Disney
Brie Larson told Byrdie how much her training to play Captain Marvel helped her find more inner power.
"When I started building muscle, learning that I could push a Jeep, learning that I could deadlift 200 pounds, I started to unlock," she explained. "It was almost like I created more space in my brain, to recognize these things I thought I couldn't do, these limitations I'd put on myself — they weren't true."
Larson shared how she's had to overcome her insecurities, saying in the past she'd feel like she wasn't "worthy" of the Hollywood glamour, even breaking out into hives on her way to the red carpet. However, leaning on those around her has helped her feel more confident. "[My team] has been such a huge part of learning that putting makeup on, doing my hair, and wearing a gown can make you feel great — and you can feel equally as good not wearing makeup," she told Byrdie. "The fact that I can enjoy both now has meant my life has grown."
With "Captain Marvel 2" scheduled to release in 2022, we only imagine the character will continue to empower Larson and her fans alike.