The NCIS: New Orleans Star You Didn't Know Also Wrote An Episode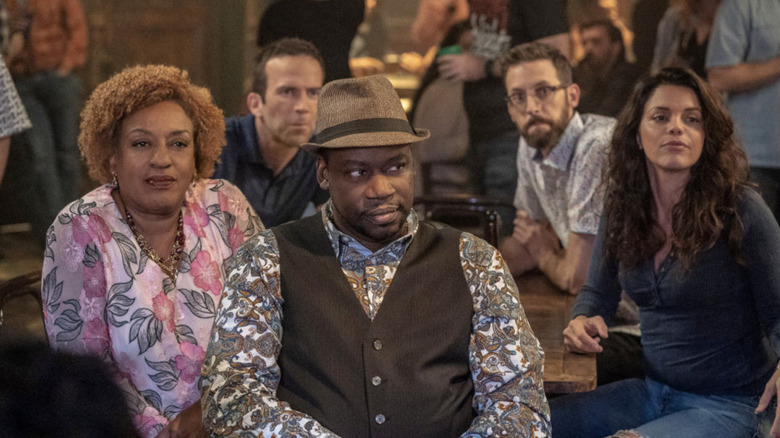 CBS
"NCIS," now in its 18th season, has remained one of the most-watched shows on television since its premiere in 2003. For nearly two decades, fans have continued to tune in to follow Special Agent Leroy Jethro Gibbs and his team of investigators. While the series was originally just a spin-off from another enormously popular show — that being "JAG" — the combination of time and high ratings has allowed "NCIS" to become a far bigger franchise unto itself, inspiring three of its own spin-offs, including "NCIS: Los Angeles," "NCIS: New Orleans," and the upcoming "NCIS: Hawaii."
"NCIS: New Orleans," the third series in the NCIS franchise, ran for seven seasons, concluding its run in 2021. Set in "The Big Easy," the show has differentiated itself from the other "NCIS" programs with its focus on New Orleans' iconic culture, food, and music. The show's impressive cast, too, has made it an audience favorite, featuring the talents of Lucas Black, Daryl Mitchell, Shalita Grant, CCH Pounder, and Vanessa Ferlito.
One actor, though, has done more than perform on the show — in fact, they have even penned an episode of the hit CBS procedural. But who is the multi-talented actor? 
Rob Kerkovich wrote an episode of NCIS: New Orleans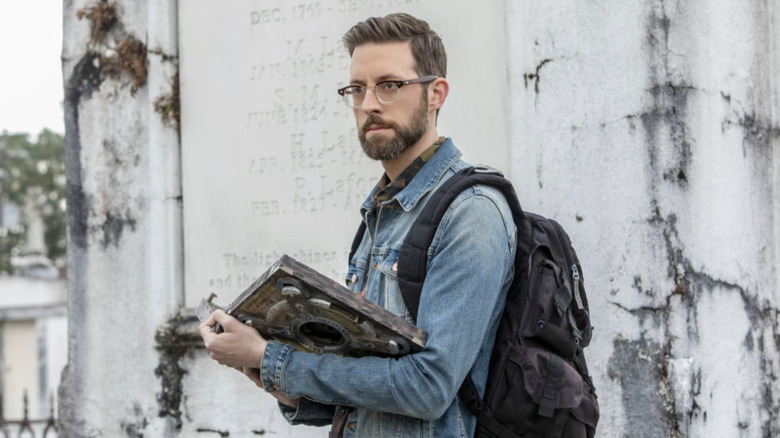 CBS
Rob Kerkovich stars on the show as Sebastian Lund, a forensic scientist turned agent. An integral member of the team, the character appears in all 155 episodes of "NCIS: New Orleans." In addition, Kerkovich provided his writing talents for Season 5's third episode, titled "Diplomatic Immunity."
This isn't his only writing credit, either. Outside of his role on "NCIS," Kerkovich has written for the sitcom "Happy Endings," and wrote and directed his own short film, "Bluegrass." The actor has also appear in many other popular television shows, including another beloved procedural spin-off, "CSI: Miami," as well as "Modern Family," "2 Broke Girls," "New Girl," and even the pilot episode of "Brooklyn Nine-Nine." Additionally, he starred on Freeform's short-lived "Chasing Life," about a young woman diagnosed with cancer. 
Kerkovich, though, will always have an affinity for his break-out role on "NCIS: New Orleans." In an interview with Parade, he shared what he liked about playing Lund, saying "I like that he is trusting. A lot of times people ask how I am like him because we share a lot of interests, in terms of the nerd stuff, but I think Sebastian is a lot less jaded than I am, and I like playing that. He is eager to please."
While we'll miss Lund and the rest of the "NCIS: New Orleans" squad, we're glad the know the team is still only a binge away.