The NCIS Actor You Never Realized Was In The Fast And Furious Franchise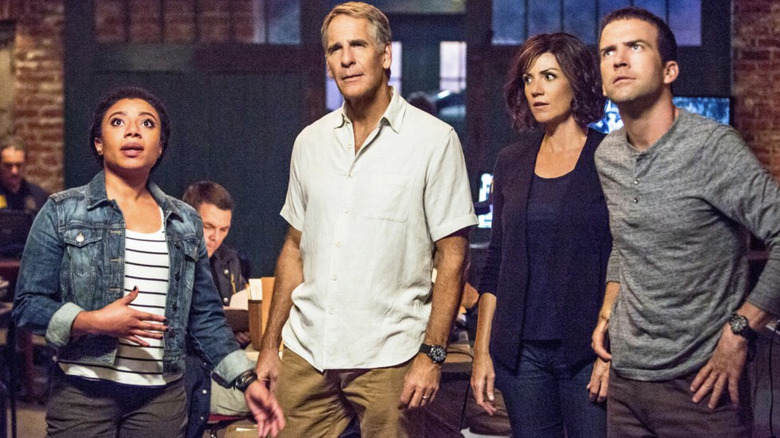 CBS
"NCIS," now in its 18th season, has remained one of the most-watched shows on television since its premiere in 2003. Week after week and year after year, fans continue to tune in to follow Special Agent Leroy Jethro Gibbs and his team of investigators. Originally a spin-off from another enormously popular show in "JAG," "NCIS" has become a franchise, inspiring two of its own spin-offs, "NCIS: Los Angeles" and "NCIS: New Orleans," as well as the upcoming "NCIS: Hawaii."
Unsurprisingly, a franchise that's been on TV for nearly 20 years and spanned three cities has seen its fair share of actors and many stars of the "NCIS" series have appeared in other successful projects. There aren't too many franchises with the same level of success as "NCIS," though there is one that has inspired a similar amount of fanfare and revenue: the "Fast and Furious" franchise. Debuting with "The Fast and the Furious" in 2009, the ten film series has grossed over $6 billion worldwide, according to CNBC. 
One actor has been lucky enough to score roles in both successful franchises.
NCIS: New Orleans actor Lucas Black starred in The Fast and the Furious: Tokyo Drift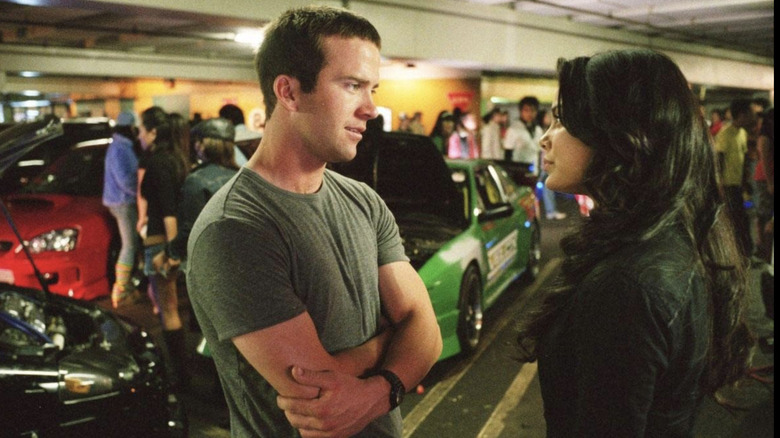 Universal Pictures
Lucas Black had an integral role on "NCIS: New Orleans" from 2014-2019, playing Special Agent Christopher LaSalle. Prior to joining "NCIS," he made his "Fast Saga" debut in 2006's "The Fast and the Furious: Tokyo Drift" as Sean Boswell, the troublemaking young American who moves to Tokyo. Black wowed audiences as the protagonist in the third film in the franchise, reprising his role 2015's Furious 7, and this year's "F9." Black recently spoke with Entertainment Weekly about his work in the multi-billion-dollar franchise, saying, "Just being a part of 'Fast and Furious' is incredible and a huge success for me." In particular, he shared how "proud" he is to be part of one of the more unique "Fast" films, saying it's a "blessing" that "[Tokyo Drift] was one of those films that stood out from the franchise."
Black also remarked on returning to the franchise for "F9," saying it was important to him that his character had a purpose. "I just [wanted] to know the plan for Sean Boswell, and not really just to be stuck in there," Black told EW, adding, "I think the producers and writers and studio realized that the fans really wanted to see the "Fast" family and everyone that was involved...So I know everyone's been super excited about 'F9.'"