Luke Baines Reveals His Theory On What He Thinks Happened To His Shadowhunters Character - Exclusive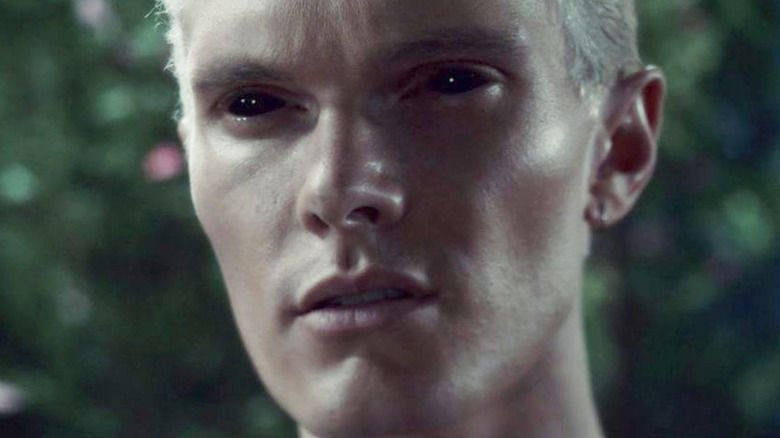 Freeform
No one was more disappointed about the Season 3 cancelation of "Shadowhunters" than the series' stars themselves — and that rings true for Luke Baines, who played the demonic Shadowhunter Jonathan Morgenstern on the series. While fans have spent hours speculating where the show was headed in Season 4, why not ask the incredible actors who brought the characters to life? 
Looper recently spoke to Luke Baines during an exclusive interview for his new satirical horror film, "Untitled Horror Movie." During our chat, he dished on Jonathan's intended Season 4 storyline, his hilarious theory on where he thinks Jonathan is now, and if he'd be willing to play the broody Shadowhunter again.
On where Jonathan was going and where he wanted him to end up, Baines told Looper, "The Season 4 storyline for Jonathan was going to be pretty much everything that you saw over two episodes. It was going to be a gradual progression of him completely losing his humanity. So the human developing claws and the coming out of the sack of goo, or whatever it was, was that progression of him completely losing his humanity and then turning into the demon and/or demons." 
Sadly, many of the plotlines were accelerated in Season 3 in order to give "Shadowhunters" fans a proper ending. However, the fandom did get a formal goodbye to the show, which is more than many canceled series get.
Condensing a season into one episode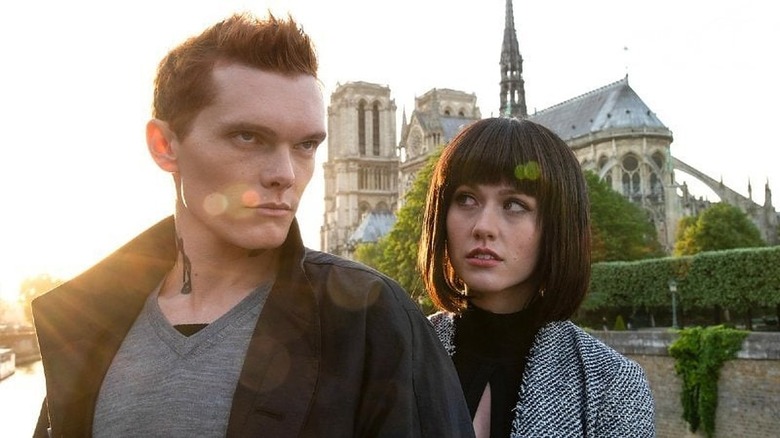 Freeform
"That was really where they wanted the storyline to be, that the showrunners had said to me, 'We did such a good job of trying to show the humanity in Jonathan, show his backstory, show how he was hurt by his mother, show how he felt like the forgotten child, and all this sort of stuff," Baines continued. "Season 4 was going to be him finally stepping into himself as a 100% fully-formed demon. The last episode [of Season 3], I think, where Jonathan's walking down the street and looking at everyone and just killing people like, 'I'm so strong, I can kill people just by looking at them.' That was going to be, you know, six episodes [in Season 4]. ... It was very, very sad when we found out about the cancellation."
Baines has very specific ideas on where Jonathan's story arc should go "Shadowhunters" the series ever continues. 
"Where would I have liked him to go? I would've liked him to go completely into it — [become] the uber-villain of all villains – and then for him to go completely the other way," Baines pitched. "I actually believe, in my head, that's what happened. When [Katherine McNamara's Clary Fray] hugged him, she hugged all the evil out of him, and he is just a human being walking around Toronto right now. He's a mundane in Toronto — really confused, no memory whatsoever. I think he's working in a coffee shop in Toronto."
A fandom that never dies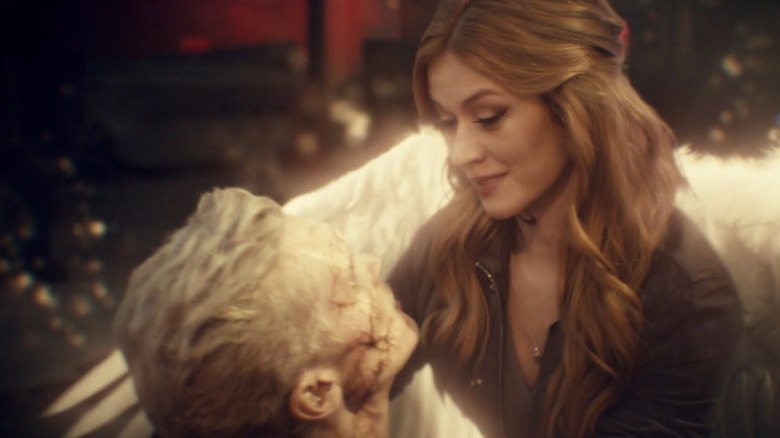 Freeform
Like most of his co-stars, Baines would jump the chance to play his "Shadowhunters" character again. 
"That kind of community is not something that you could ever buy or experience again. So, 1,000%, I would continue to do the show — even if it was just to make the fans happy, so I don't have to hear about it while I'm getting coffee or something, which has happened to me before. A barista at Starbucks was like, 'Listen, why isn't there another season?' I was like, 'It's not me! I do not control the show,'" he joked. "But no, I absolutely would. I really think that, honestly, there's a world where it can totally happen, and it would be amazing. I would campaign very hard to be mundane, with no memories."
Fans can catch "Shadowhunters" co-stars Luke Baines and Katherine McNamara in their clever new DIY quarantine film "Untitled Horror Film," now available on VOD. After finishing that, fans can rewatch every episode of "Shadowhunters" on Hulu.