The Surprising Face-Off Jordana Brewster Wants To See In Future Fast Movies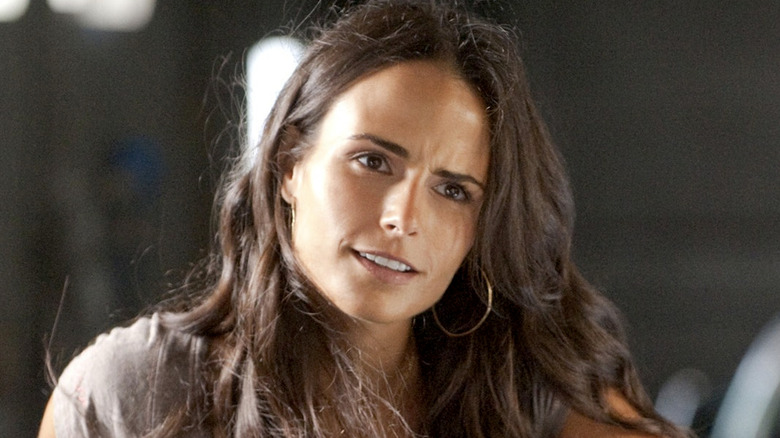 Universal Pictures
As the release of the highly anticipated "F9" is upon us, fans of the "Fast and Furious" franchise are getting extremely hyped up to find out what's next for Dominic Toretto (Vin Diesel), Letty Ortiz (Michelle Rodriguez), Roman Pearce (Tyrese Gibson), and the rest of the crew. As the ninth film in the main franchise (tenth overall), "F9" faces intense pressure to step it up and best the previous films, and that it does. In "F9," the overarching theme of family is ever-present, but this time it's not working in Dom's favor. The new movie is the first to feature John Cena as the character Jakob, who happens to be the brother of Dom and Mia (Jordana Brewster). 
A highly skilled assassin, thief, and of course, high-performance driver, Jakob is on a mission to get the two halves of a device known as Aries, which has the ability to hack into extremely secure weapons systems around the world. When Dom and his crew show up and try to stop him, it's revealed that Jakob also has an intense vendetta against his older brother, a consequence of something big that happened when they were younger. Both Dom and Mia intend to save Jakob if they can, but what if he's too far gone? 
While everyone is gearing up for the release of "F9," Brewster spoke at a press event attended by Looper about the upcoming film and Mia's role in the "Fast and Furious" franchise. When questioned about what she'd like to see from her character in the future, Brewster gave quite the surprising answer. 
Brewster hopes for a showdown between Mia and Dom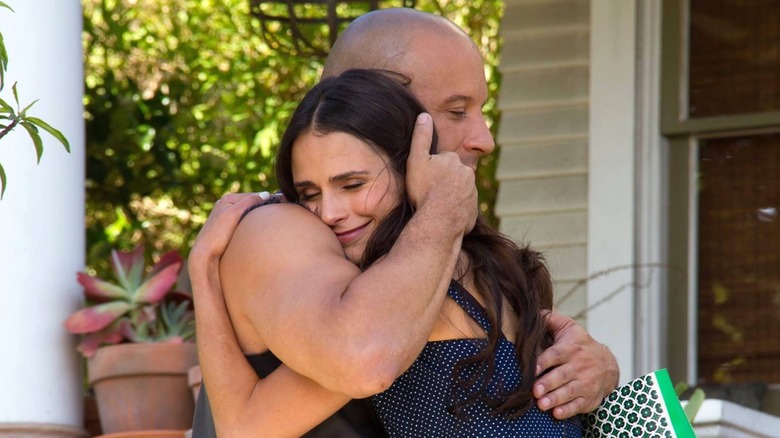 Universal Pictures
Speaking about her character Mia, Brewster stated that she really hopes to see her "lose it" in a future film. Compared to other "Fast and Furious" franchise characters, Mia is very stable and in control of her emotions. Her patience and composure make her a very beneficial member of the team, but it doesn't give Brewster too much to work with as an actress. Considering she's Dom's little sister, that fiery personality is in her veins, she only has to let it out. "F9" shows a hint of this rebelliousness in Mia's relationship with her other brother, Jakob. At one point in the new movie, she contacts Jakob behind her brother's back. 
For Brewster, she would love to see Mia and Dom face off at some point. "F9" already provides fans with a look at two Torettos fighting one another, but according to Brewster, it's not the right ones. There's never been a real confrontation between Mia and Dom before in the franchise, and they are a pair of siblings that get on surprisingly well and barely fight. Still, Mia is known to go against Dom's orders from time to time, most notably in pursuing a relationship with Brian O'Conner (Paul Walker), who she eventually ends up marrying and having kids with. Along with that, Dom's not always right, and aside from Letty, Mia's the only person who can really call him out on it. 
Hopefully in the upcoming "Fast & Furious 10," which was delayed along with "F9" due to COVID-19, Brewster's wish will come true. Until then, check out the actress as Mia in "F9," in theaters on June 25, 2021.