The Special Way The Fast Movies Changed Vin Diesel's Life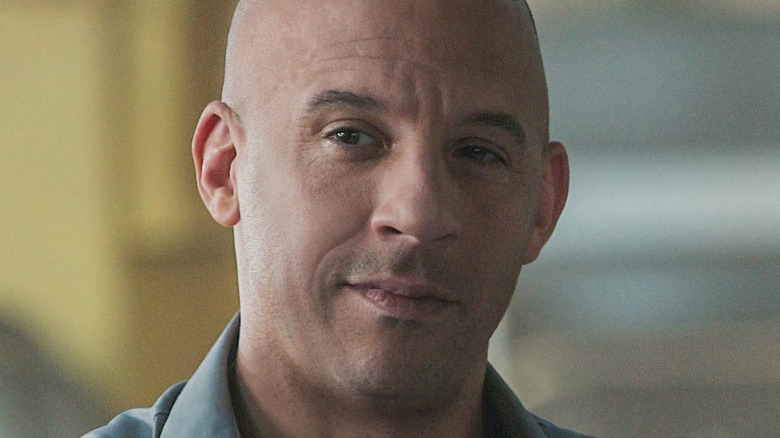 Universal Pictures
Vin Diesel is at the center of everything "Fast and Furious," despite being absent for its second installment, "2 Fast 2 Furious." He had a small cameo in "The Fast and the Furious: Tokyo Drift" and rejoined the family he created in the fourth film: "Fast & Furious." It's hard to imagine there was almost a "Fast" franchise without one of the men who started it all, but thankfully Diesel rejoined, and it changed his life forever. 
Not only did the high-octane trail of films earn Diesel a pretty penny — almost $20 million for "F9," according to Forbes — but the movies changed his life in a much more personal way. Diesel and his late co-star Paul Walker formed quite the bond after filming the first "Fast" film together, and their brotherhood impacted both men dramatically. A significant moment in "Fast Five" regarding Brian's (Walker) impending parenthood was a full-circle moment for Diesel in real life.
Vin Diesel was worried he wouldn't have a family because of acting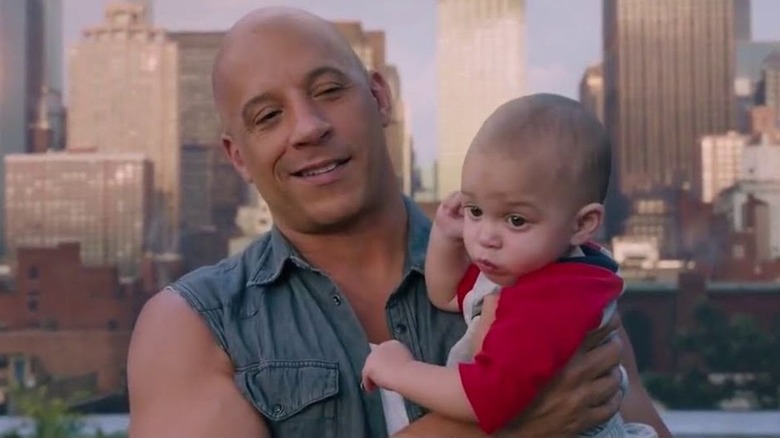 Universal Pictures
During an individual "F9" presser with Vin Diesel, at which Looper was present, the actor revealed he started the "Fast and Furious" franchise with little confidence in starting a family of his own. The actor felt that he would be too dedicated to his craft, which wouldn't leave him enough time to start a family — a similar story to that of his character, Dominic Toretto. Diesel also noted that he didn't have much faith in the future or society at the time the first movie debuted.
His outlook changed when "Fast Five" came around, especially during a scene between Dom and Brian. Dom gives his friend a speech about becoming a father, saying that Brian will be a great dad. In his comments, it's suggested that Dom doesn't feel that he himself will be a good father. That all turns around when he finds out he's fathered a son in "The Fate of the Furious" with former fling Elena (Elsa Pataky). Dom turns out to be a wonderful father, which Diesel also is to his three children.