Why F9 Will Be The Best Fast & Furious Movie Yet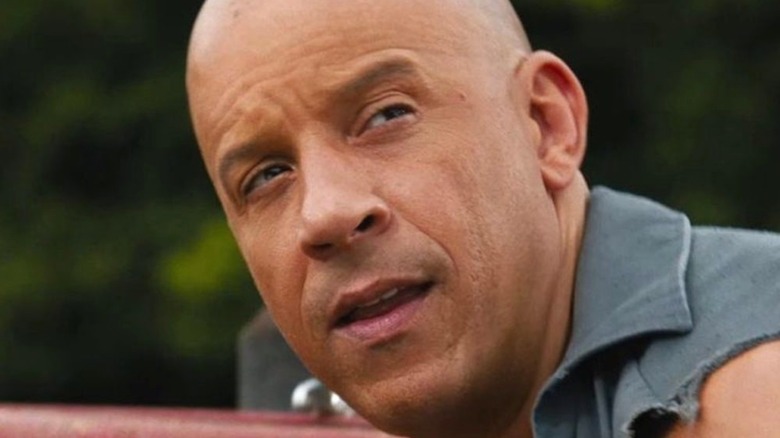 Universal Pictures
Since 2001, the "Fast & Furious" franchise has dominated the box office, with the last several movies in the family earning over $1 billion, according to Box Office Mojo. Those massive successes are thanks largely in part to director Justin Lin, who helmed four "Fast" movies, starting with "The Fast and Furious: Tokyo Drift" in 2006, followed by "Fast & Furious," "Fast Five," and "Fast & Furious 6." Lin is returning as director of "F9" after a two-film break from the franchise. He's also set to helm the 10th installment in the series, which will be separated into two films.
Over the last 10 years, films in the "Fast" franchise have only gotten bigger and better, and "F9" isn't expected to be any different. Some of the trailers have hinted that the action in the new movie is going to be the most over-the-top yet, and Lin has suggested that this will be the best movie in the series thus far.
F9 is set to be the best film in the Fast franchise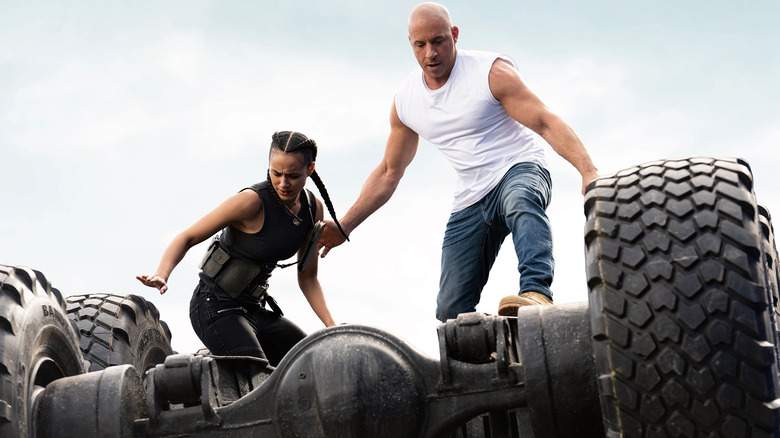 Universal Pictures
When recurring "Fast" star Ludacris sat down with Entertainment Weekly's "BINGE" podcast earlier this month, he remembered Justin Lin telling him that "'Fast 9' is the best out of the entire franchise." Lin recently sat down for a chat with "BINGE" as well and talked all things "Fast & Furious." When podcast hosts Derek Lawrence and Chanelle Berlin Johnson told Lin what Ludacris had previously said, he backed up his comment.
"In my gut and my mind, yes," Lin said of "F9" being the best in the franchise, while also noting that it's hard to compare all of the movies. "But I do think that 'F9' is a culmination of all our work through the years. I like to think that my next movie is always my best movie — that's what I strive for. But I also think that on so many levels with character, it was great to reconnect with everybody. Yeah, in my heart, I feel like 'F9' is the best film. It's part of our evolution. But that's until we do 'Fast 10,' right?"
"F9" lands in theaters on June 25. "Fast 10" is not expected to begin filming until 2022, according to Lin, who recently dished on production with Variety.