The Fast And Furious Stars Tyrese Gibson Loved To Annoy On Set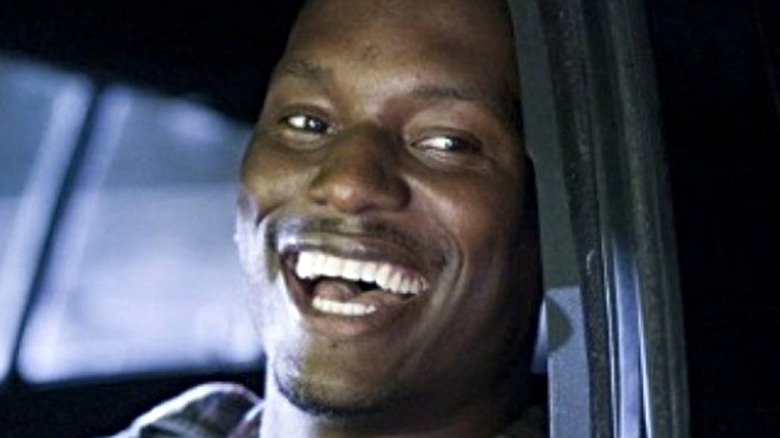 Universal Pictures
The "Fast and Furious" franchise has been around for a long time. The series began back in 2001 with the theatrical release of "The Fast and the Furious" and has remained a thriving Hollywood franchise in the 20 years since then. A total of nine "Fast and Furious" films have been released throughout that time, including the Jason Statham and Dwayne Johnson-led 2019 spin-off, "Hobbs and Shaw." While the series has consistently provided more than its fair share of memorable and thrilling action sequences across its various installments though, the real thing that has kept the "Fast and Furious" franchise going is its cast.
The series has assembled an incredibly tight-knit, charismatic ensemble of actors over the past 20 years, and the franchise continues to mine most of its fun and charm out of the on-screen chemistry between its various cast members. In fact, even as the series has had to occasionally say goodbye to certain actors, its core group still holds a strong place in the hearts of its fans.
Now, with "F9" set to hit theaters in the U.S. later this month, "Fast and Furious" fans have gotten a fun inside look at what it's like working on the franchise — courtesy of one of its central stars.
Tyrese Gibson enjoys poking fun at his more serious Fast and Furious co-stars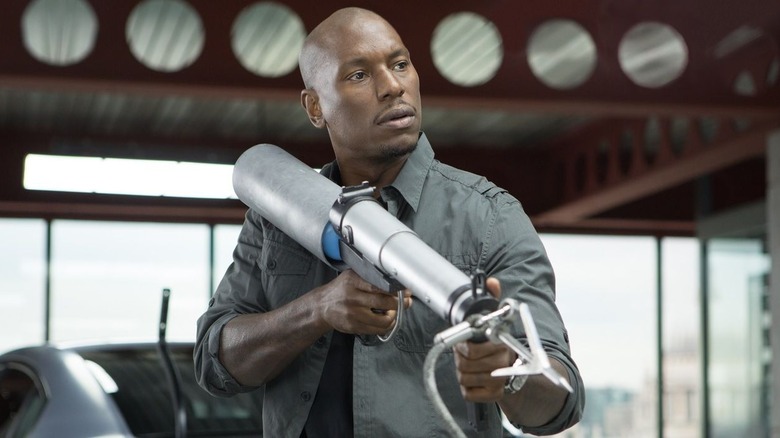 Universal Pictures
During a recent "F9" press event attended by Looper, Tyrese Gibson opened up a bit about some of the behind-the-scenes fun he's had over the years with his "Fast and Furious" co-stars. The actor, who has played Roman Pearce in the franchise since 2003's "2 Fast 2 Furious," revealed that a lot of the humor in the "Fast and Furious" films doesn't come from the scripts but from the actors themselves. According to Gibson, that usually involves the actors coming up with jokes on the fly and altering certain lines and exchanges.
Looking back on some of his past "Fast and Furious" experiences, Gibson said he's always particularly loved frustrating his co-stars who have to play more intense characters, like Vin Diesel, The Rock, and Kurt Russell, by making them laugh during their serious scenes. Of course, the fact that Gibson is one of the biggest jokesters on the "Fast and Furious" cast probably won't come as much of a surprise to fans of the franchise, since Roman already stands out as one of the series' funniest characters.
In other words, it sounds like it's just as much fun making the "Fast and Furious" films as it is watching them.