Fatherhood's Anthony Carrigan Believes Playing NoHo Hank In Barry Opened Up Some Opportunities - Exclusive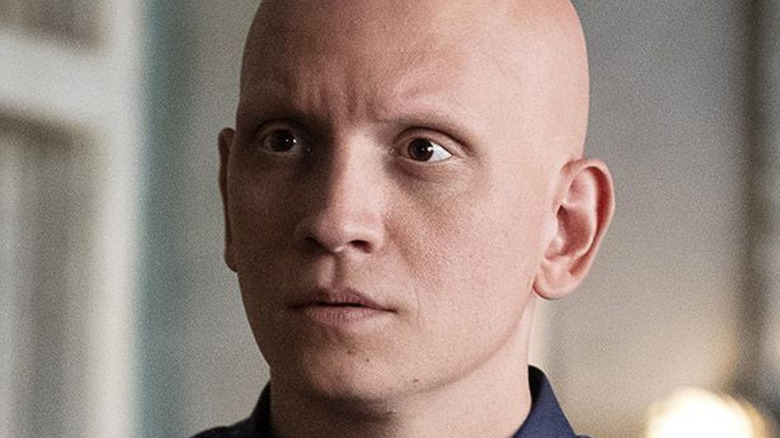 HBO
After years of playing villains — like Victor Zsasz in "Gotham" and Kyle Nimbus, aka The Mist, in DC's "The Flash" — actor Anthony Carrigan believes his Emmy-nominated role as effusive mobster NoHo Hank on the celebrated Bill Hader hitman series "Barry" has resulted in some unexpected career turns. Last year, Carrigan played Dennis Caleb McCoy, the hopelessly insecure killer robot opposite Keanu Reeves and Alex Winter in "Bill & Ted Face the Music," and now, he's starring alongside Kevin Hart. Carrigan believes playing a menacing yet hilarious character in "Barry" presented him with the best of both worlds.
"I'm getting the best. I mean, because yeah, he's a mobster and he's trying to kind of run this huge crime syndicate, but he's also kind of hosting people with juice boxes and little finger sandwiches," Carrigan told Looper while discussing "Fatherhood." "He's the politest gangster I think I've ever come across. So, to play that kind of a contradiction is such a blast."
Carrigan said while it's thrilling enough to share scenes with his acclaimed castmates Bill Hader and Stephen Root in "Barry," he never expected to be stealing scenes from them. "I mean, I'm on cloud nine. I think it might hit me years down the road. But yeah, I'm just doing my best to be in service of this phenomenal show amidst these hero actors. I mean, hero actors," Carrigan enthused. "Everything they do, I'm just like, "Wow, wow, wow, wow." I'm just trying to keep up and yeah, and I'm just having a good time at it."
From Victor Zsasz to NoHo Hank to Oscar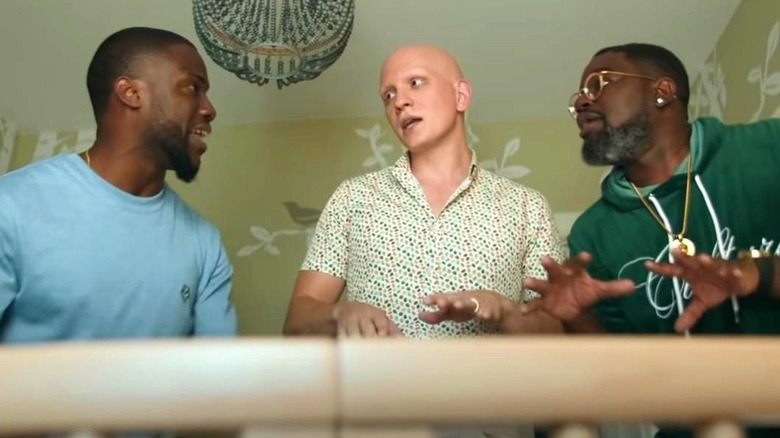 Netflix
Based on a true stroy, "Fatherhood" star Kevin Hart as Matt, a new father devastated by the loss of his wife a day after she gave birth to their first child, Maddy. Carrigan and Lil Rel Howery play Matt's best friends Oscar and Jordan, who support their buddy as he attempts to raise the child. While Oscar is a decidedly different character than NoHo Hank, Carrigan believes the character's sunny disposition contributed to landing the role of the upbeat pal in "Fatherhood."
"There's a bit of a progression from playing a character like Victor Zsasz, who's just a cold-blooded killer to then playing a sunnier villain; a villain, nonetheless, but certainly a sunnier one," Carrigan said. "And then getting to just play a normal guy, if you can call Oscar normal. I mean, I think he's normal-ish and that was really refreshing to kind of just play a normal dude. That was a dream. And this movie in particular — I'm so excited for everyone I know to see it."
While "Fatherhood" can be a dramatic film, the characters' upbeat nature unsurprisingly led to plenty of comedic moments in the film and off screen, Carrigan revealed, especially in a scene in which he, Hart and Howery attempted a barbershop-style tune they dubbed "Goodnight Maddy" in a desperate effort to get Matt's crying baby to sleep.
"I mean, that whole scene, it was a miracle that we were able to get through it because we were all cracking up and especially Lil Rel would go into his higher registers. Yeah, it broke me, but it was fun," Carrigan said. "It was moments like that, that were not necessarily anticipated that just kind of bubbles up because we were essentially just trying to get this baby to stop crying and then going through all the tactics — which I'm sure a number of parents can know or can just relate to, 'I just need this kid to sleep. What am I going to do?' And they try any number of tactics to do it. So, we just came up with a brilliant song is what!"
"Fatherhood" debuts on Netflix on June 18.