Bill Hader Drops An Exciting Update On Barry Seasons 3 And 4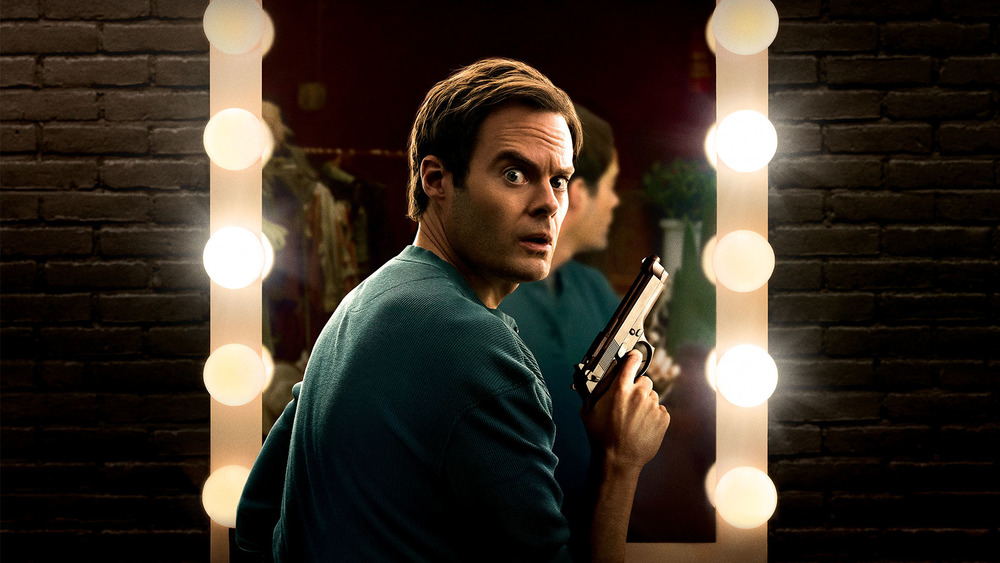 HBO
There have been a lot of dark TV shows that focus on hardened anti-heroes in the wake of the huge success of Breaking Bad. With half-dozen Emmy awards under its belt, it's hard to deny that HBO's Barry, a pitch black comedy about a hitman turned aspiring actor, is one of the best shows out there.
The series was only part-way through its acclaimed second season before HBO renewed it for a third (via Hollywood Reporter). But sadly, fans have had to endure an excruciatingly long wait to see the resolution of season 2's wild cliffhanger ending. Season 3 was getting ready to start filming when the onset of the COVID-19 pandemic shut down production (via Deadline).
Barry star Bill Hader appeared on the January 7 episode of Late Night with Seth Meyers. While being interviewed by his former SNL co-star, Hader dropped some news that is sure to thrill Barry fans. "Season 3 is completely written, ready to go," he announced. "And then during this time, we actually went and wrote season 4... So we're just waiting until we can start shooting again."
So, that's pretty incredible to hear. But it also raises an important question: when are those seasons actually going to make it before cameras?
Do we know when Barry season 3 will begin filming?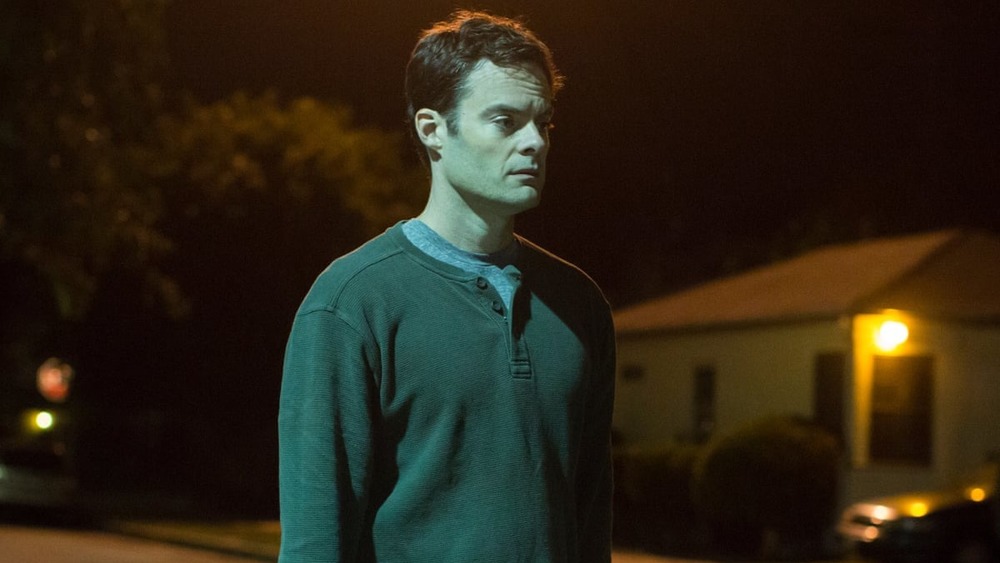 HBO
It would have been great if Hader had followed up his news about the scripts for seasons 3 and 4 of Barry with some information about when the show will begin filming again. Sadly, that didn't happen. Based on what we've heard since the show was initially shut down by the COVID-19 pandemic, it sounds like that's because nobody is quite sure when they'll be filming again.
In August, actor Stephen Root, who plays Barry's handler Monroe Fuches, told Collider that he suspected filming might begin again in January. But in an October interview with Jenny McCarthy on Sirius XM Radio, his co-star Henry Winkler revealed that the start of filming is likely to be pushed back further. When asked if he suspected they would be starting up again soon, Winkler replied, "Yeah, very semi-soon... we were first going to start in April, then we were going to start in July, then we were going to start in September, then we're going to start in January/February, and I think now it's been pushed again for a myriad of reasons."
Based on the evolving timeline described by Winkler and the silence on the subject from Hader, it sounds like a filming start date for Barry season 3 might still be up in the air. But even still, it's reassuring to know that the writers have used the time off to knock out the next two seasons of the show.