Director Justin Lin Weighs In On His Favorite Scenes In F9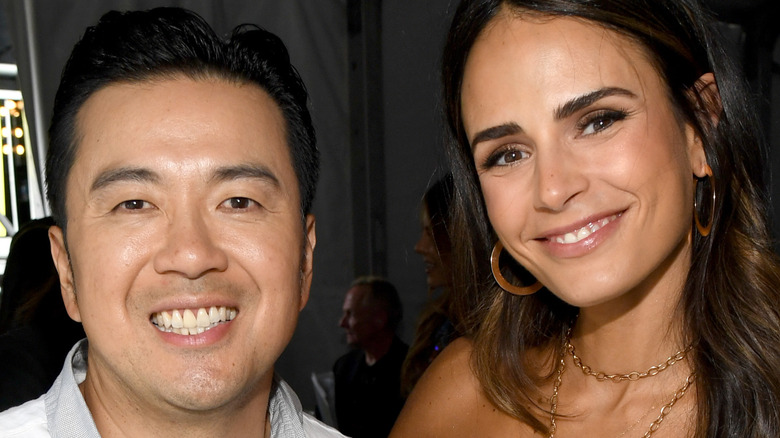 Kevin Mazur/Getty Images
Director Justin Lin oversaw the "Fast and Furious" franchise's transition from a grounded street-racing film series to a bombastic heist-a-palooza — a veritable phantasmagoria of car-based delights, if you will. But Lin departed the franchise after 2013's "Fast & Furious 6," passing the baton to "Saw" and "Conjuring" director James Wan. Lin went on to direct "Star Trek Beyond," the third movie in the J.J. Abrams-instigated Kelvin timeline. In his absence, there have been two more "Fast" movies, as well as the spin-off "Hobbs and Shaw." 
Lin is returning to the "Fast" franchise with "Fast and Furious 9," officially titled "F9." The movie will see the return of Sung Kang's character Han, who originated in Lin's pre-"Fast" film "Better Luck Tomorrow." In a presser attended by Looper, Lin said he was excited to reconnect the cast as the director of "F9" — especially since a return to the helm means he gets to direct his favorite kind of sequences. 
Justin Lin loves F9's fight scenes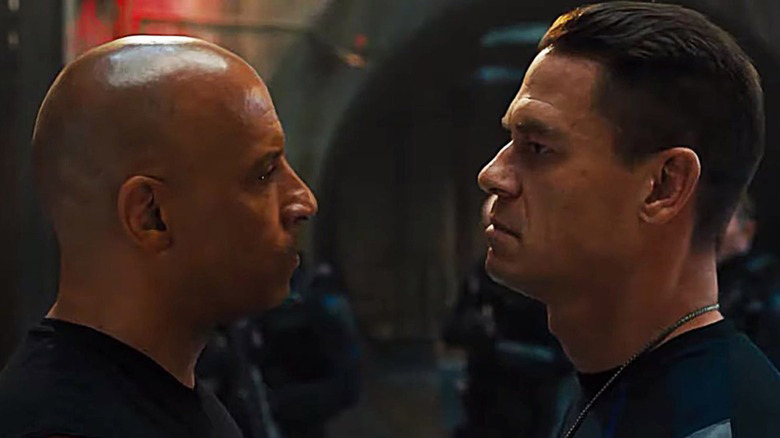 Universal Pictures
At the "F9" presser, Justin Lin expressed enthusiasm for the big fight scenes that have become a staple of the "Fast" movies, and noted that the ones in "F9" were his favorite scenes of the entire movie. 
What Lin enjoys most about the fight sequences is the choreography. Getting a fight scene down is taxing. It's an exact dance that has to read as totally spontaneous, and it has to look like it hurts without causing anyone to actually get hurt. Fight choreography has become so critical to action movies that stunt coordinators are becoming directors — like "John Wick" franchise mastermind Chad Stahelski, who's a former stuntman.
Another big reason why Lin likes the fight scenes in "F9" so much is because he enjoyed bringing emotion to them, finding moments of intimacy for the viewer amidst all the bombast. The emotional weight behind the fight scenes was what he enjoyed most about making "F9." 
The movie is looking to be quite emotional, especially with Han's return. Some fans balked at how Deckard Shaw (Jason Statham) was brought into the "Fast" famiglia even after it was revealed that he was responsible for Han's death. Now that it looks like that death was a fake-out — and with Jordana Brewster's Mia returning as well — emotions will run high in "F9."
Mark your calendars for the movie's release on June 25.