Blanche From Summer Camp Island Is Gorgeous In Real Life
In a world made up of anthrophomorphic animals, witches, and monsters, it's no surprise that the main cast of "Summer Camp Island" are a unique-looking bunch. The popular Cartoon Network series is about two friends named Oscar Peltzer (Justin Felbinger/Elliott Smither/Asher Bishop/Antonio Raul Corbo) and Hedgehog (Ashley Boettcher/Oona Laurence) who are an elephant and a hedgehog, respectively. When they make their way to a seemingly normal summer camp, they quickly find out it's anything but ordinary. Oscar and Hedgehog deal with everything from haunted cabins to new monster neighbors, all while trying to make the most out of their time at camp.
There are tons of campers to get to know on "Summer Camp Island," including the aforementioned monster campers. There's Howard (Mike Birbiglia), Ava (Fortune Feimster), and Mortimer (Bobby Moynihan) — not to mention Blanche (Alia Shawkat). Blanche is one of the most unique monsters on the island, with her green horns, fuzzy body, and door on her belly. But the voice actress who plays Blanche is uniquely beautiful in real life, too.
Alia Shawkat has been in tons of TV shows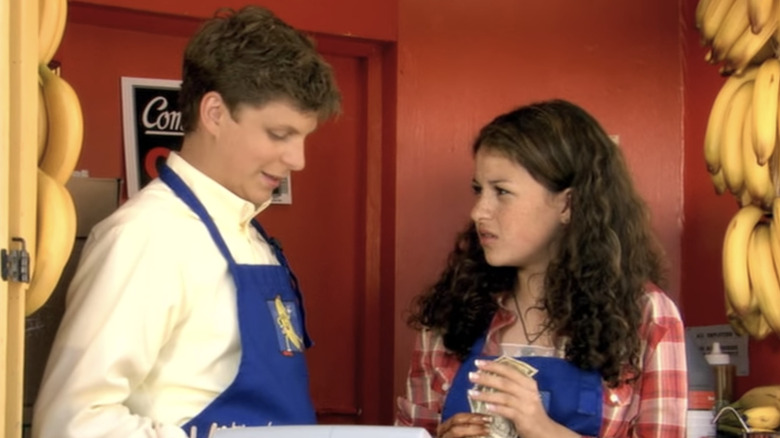 Fox
Alia Shawkat lends her bright voice to the role of Blanche, but she's no newbie when it comes to television. She's best known for her role as Maeby Fünke on "Arrested Development," but she's also had long stints as the young Hannah Rayburn on "State of Grace" and Dory Sief on "Search Party." She's also done multiple other voice roles, including Betsy Poundcake and Charlie on "Adventure Time," Minerva McGonagall on "Robot Chicken," and Roland on "Big Mouth."
Shawkat spoke about her role on "Search Party" and how she used her real-life experiences to draw inspiration for her character, Dory. "After 'Arrested Development,' I didn't know for sure if I wanted to be an actor," she told Time. "I was hitting this wall, where I was the 'ethnic best friend' or the 'sassy teenager.' It felt like the same note, and I didn't feel like I was growing. In the pilot's job interview scene, my character apologizes for nothing all the time, and that's something I experienced within the industry. I started when I was younger, but now I have an understanding of the ebbs and flows. I had to decide if I wanted to be in this industry, and I do want to make my own work and be in more control."
Alia Shawkat has also been in several movies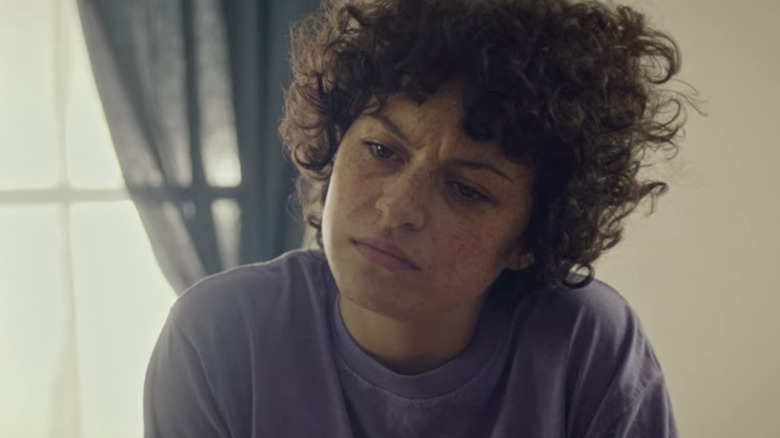 The Orchard
Aside from her TV roles, Alia Shawkat has been in tons of films. She played Pash in "Whip It," Fiona Forster in "The To Do List," Josie Tyrell in "Paint It Black," Naima in "Duck Butter," and Tyler in "Animals," among dozens of others. She's also been in short films like "Queen of Cactus Cove," "The Letter Room," and "Alina," for which she won several awards (via IMDb).
Not only has Shawkat acted in tons of movies, but she branched out into writing with 2018's "Duck Butter," which she co-wrote with Miguel Arteta. In a conversation for Interview Magazine, Shawkat spoke with Audrey Plaza about her career goals, saying "I'm definitely surfing the wave and trying to be open to what comes. I would love to direct. I'd love to do something with visual art and directing—to get drawings involved with acting ... You always have to set new goals, because that's the fun of it. I have to be like, 'What's the next thing that seems impossible?'"