The Broadway Stars You Never Knew Starred In Summer Camp Island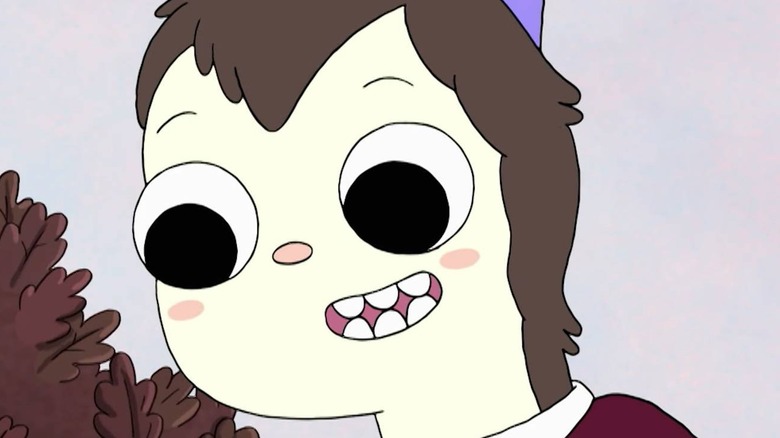 HBO Max
"Summer Camp Island" originally aired on Cartoon Network before jumping over to HBO Max, where it continues releasing new episodes. In anticipation of the upcoming release of Season 4 on June 17, 2021, it's the perfect time to reacquaint yourself and your kids with a cartoon that possesses a surprising amount of depth. As you go through the first three seasons, you may come across plenty of familiar voices, especially if you have any passing knowledge of Broadway. 
It's not uncommon for characters to spontaneously break out in song on the series. Of course, when you're at summer camp, singing is practically a prerequisite for anyone participating in the talent show, but the characters don't stop there. From lullabies to a yeti who wants to prove he's not really a bad guy, it's clear there are many talented singers in the cast. 
It turns out the cast of "Summer Camp Island" has not one but two Broadways stars in its midst. If you've had trouble placing the voices, allow us to help you out. 
Oona Laurence and Kimiko Glenn both have Broadway experience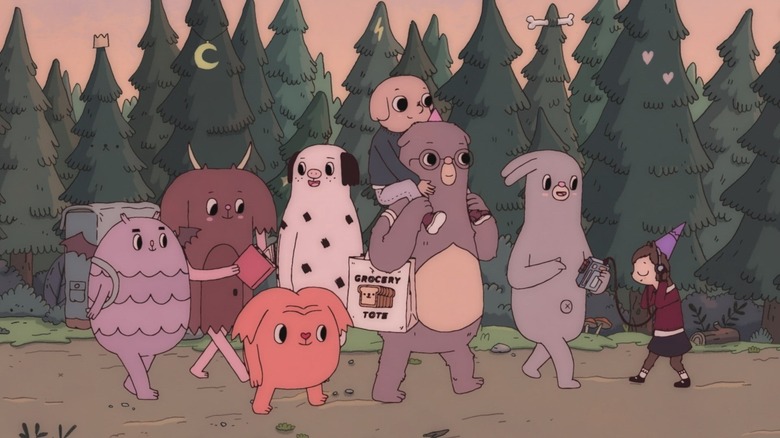 HBO Max
It turns out one of the leads of "Summer Camp Island" is a Broadway veteran. Oona Laurence, who provides Hedgehog's voice on the cartoon series, got her start in the industry performing on Broadway. Before she landed roles in films like "Southpaw" and "Pete's Dragon," Laurence won the hearts of critics for the titular role in "Matilda the Musical." 
Based on the beloved '90s film, the musical follows a similar story of a little girl with magical powers, except now there are delightful songs involved. She was part of the ensemble cast from its debut in 2011 until 2013, and it was at this point she started appearing more regularly in movies and TV shows, including "Summer Camp Island."
Another Broadway star who stops by every so often on "Summer Camp Island" is Kimiko Glenn, who voices Margot the purple monster. While most audiences are probably familiar with Glenn for her work in "Spider-Man: Into the Spider-Verse," she spent some time on Broadway in the role of Dawn for "Waitress." This is a musical about a woman who gets pregnant within a loveless marriage but then discovers a chance at a new life by winning a baking contest. Glenn took the spotlight from April 2016 to July of the same year. 
"Waitress" isn't the only live performance credit Glenn has to her name. She actually studied musical theatre while at the Boston Conservatory, but she ultimately dropped out when she landed the role in the touring company for "Spring Awakening." With this kind of pedigree in the cast, expect plenty more songs when "Summer Camp Island" returns.