When Will Indiana Jones 5 Be Released?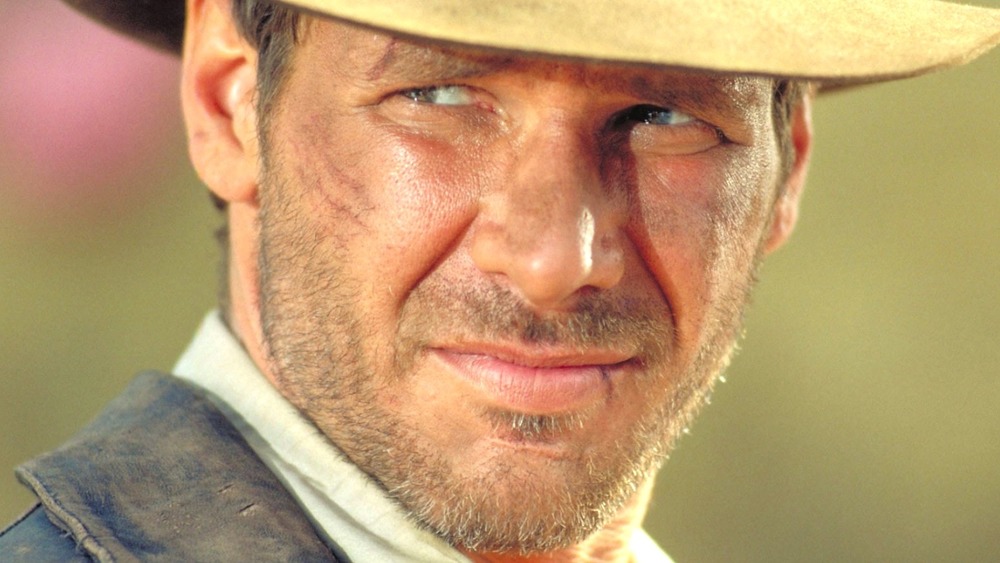 Lucasfilm/Disney
Indiana Jones did to archaeologists what James Bond did to tuxedo-wearing super spies, and with considerably fewer movies to his name. Despite his prevalence in pop culture, Dr. Jones has only appeared in four movies to date, and there are probably fans who would be happy to erase the dumber parts of, say, Indiana Jones and the Kingdom of the Crystal Skull from even that short list. 
We've known for quite a while now that Indiana Jones 5 is in the works, and the prospect has occasionally seemed pretty worrying. After all, the rumor mill has been returning to this one for a few years now, and if you thought Harrison Ford was getting a bit old for such a physical role in Kingdom of the Crystal Skull, it's worth keeping in mind that movie was made over a decade ago, in 2008. Yet, Indy 5 perseveres, even if reports from early 2020 indicated that the franchise's main man Steven Spielberg won't be directing. 
Still, the fact that this is now a Spielberg movie we'll never get to see might not be entirely a bad thing: Logan director James Mangold is currently the man in the director's chair — which could actually be pretty neat, because he clearly knows a thing or two about how to toll the final bell for aging action heroes. Besides, industry rumors still have Spielberg on board as a producer, so presumably, he'll keep an eye on the project. 
Knowing all this, it'll be interesting to see how the movie shapes up. Now, there's just one big question: When will Indiana Jones 5 be released?
Indiana Jones 5 is currently scheduled for a 2022 release date
Lucasfilm/Disney
Due to the COVID-19 pandemic and the havoc it wreaked on the entertainment industry, the movie business is a bit of a guessing game. While Indiana Jones has managed to survive a lengthy stint in development hell before, this particular project has a certain urgency to it, if only because Mr. Ford isn't going to grace the world with his ornery presence forever. After all, there are certain rules Indiana Jones has to follow in every movie, and let's face it — at 78 years old, Ford is surely still able to pull off a fedora, but the whip might be stretching it. 
Because of Ford's advanced age, the fact that Indiana Jones 5 has received plenty bad news over the years is highly unfortunate. In some other reality, we might all have seen the movie already. However, the original July 2019 premiere date didn't quite work out, and the movie was pushed to July 2020. This, as everyone who remembers 2020 can probably attest, was not an optimal time for a movie to drop, even if the film had been wrapped up and ready to go. Indiana Jones 5 very much wasn't.
In 2018, the movie's screenwriter changed from David Koepp to Jonathan Kasdan (Solo: A Star Wars Story), which pushed the movie yet another year further, to July 2021. Most recently, it looks like the movie has been scheduled to drop on July 29, 2022 — but even if you could hold your breath until that, it might be unwise. After all, the ongoing COVID-19 situation means that movies starring 78-year-old megastars have to be extremely careful in their production — and if things don't pan out, the movie has already established multiple times that there's always the next July. 
Disney and Lucasfilm are totally serious about Indiana Jones 5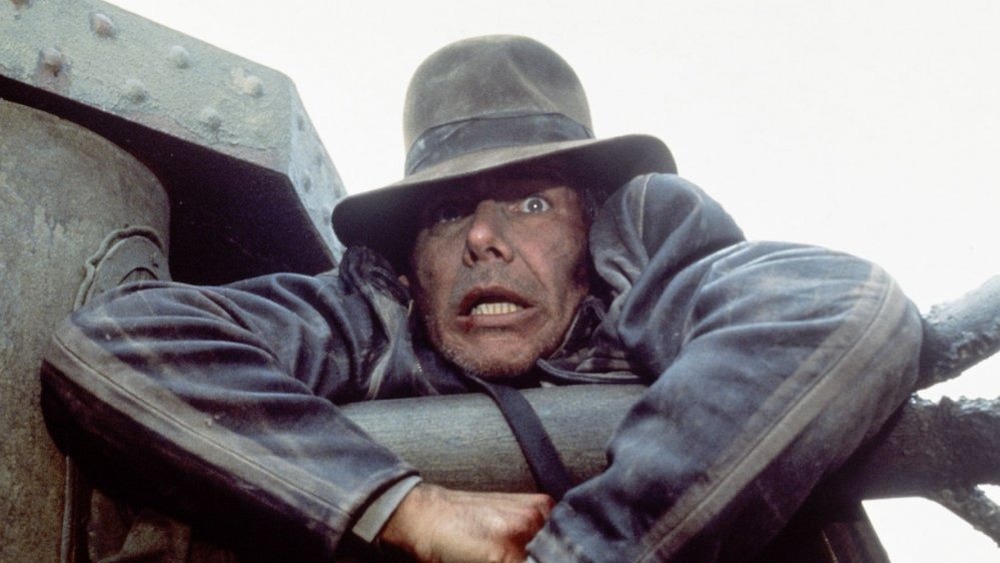 Lucasfilm/Disney
Currently, very little is known about Indiana Jones 5, apart from the fact that it's coming. The movie's IMDB page unceremoniously calls it Untitled Indiana Jones Project, and the only actor it lists is Ford. However, we do know that Disney is serious about the project. The House of Mouse tweeted a status report on Indy 5 as part of its Investor Day on December 11, 2020. "Lucasfilm is in pre-production on the next installment of Indiana Jones," the statement read. "At the helm is James Mangold, director of Ford v Ferrari, and Indy himself, Harrison Ford, will be back to continue his iconic character's journey. Adventure arrives July 2022."
So, there you have it. Disney and Lucasfilm fully plan on tackling Indiana Jones 5, and they feel confident enough to actually lock that 2022 date — even with the considerable complications brought on by the current world situation. As for any casting and plot news, we'll just have to wait. However, if one had a penchant for speculation, it might be worth pointing out that Jonathan Ke Quan — who memorably played Short Round in Indiana Jones and the Temple of Doom – recently returned to acting in Netflix's Finding 'Ohana after almost two decades of quiet. Could his unexpected re-emergence shortly before the newest Indiana Jones be just a coincidence?