Another Marvel Star Joins The Cast Of Indiana Jones 5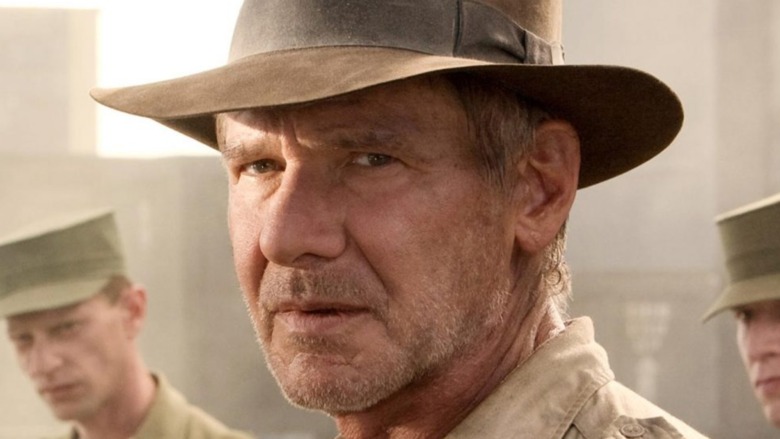 Paramount Pictures
The upcoming, long-in-the-works fifth installment of the Indiana Jones film franchise boasts a lot of Marvel in its talent — both onscreen, and behind the camera. For one, it will be directed by James Mangold, of "Logan" fame. Along with that, the cast includes Mads Mikkelsen, who played the villain in "Doctor Strange," and now, another notable Marvel alum is reportedly joining the cast of the adventure film.
"Indiana Jones 5," which is currently still untitled, is slated for a 2022 release. It will be the first Indiana Jones movie since 2008's "Indiana Jones and the Kingdom of the Crystal Skull." Stephen Spielberg won't direct the flick, for the first time in franchise history, but he will remain involved as a "hands-on" producer, according to Variety. Kathleen Kennedy, Frank Marshall and Simon Emanuel will also produce. Mangold is writing the script with "Edge of Tomorrow" and "Ford v Ferrari" screenwriting brothers Jez and John-Henry Butterworth. John Williams will return to compose the score. Harrison Ford will reprise his role as the iconic title character, and Phoebe Waller-Bridge ("Fleabag") has been set as the female lead. 
And, according to The Wrap, an actor who should be very familiar to Marvel movie fans — for playing a villainous role in the creation of two major Avengers heroes — will be joining the film in a currently undisclosed role.
Thomas Kretschmann is ready for adventure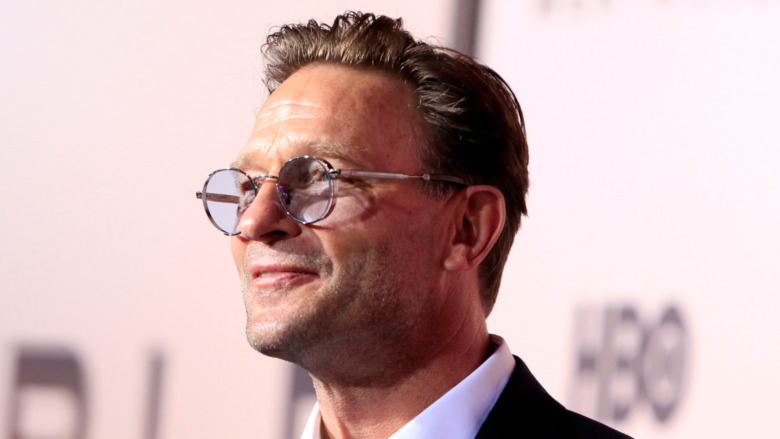 Shutterstock
The Wrap reports that Thomas Kretschmann has joined the cast of "Indiana Jones 5." Kretschmann is best known for playing HYDRA leader Baron Wolfgang von Strucker in "Captain America: The Winter Soldier" and "Avengers: Age of Ultron." Von Strucker was an undercover HYDRA agent within S.H.I.E.L.D., who stole Loki's scepter from the organization in order to use the Infinity Stone to perform HYDRA experiments on human subjects, in an attempt to create superhumans — a process which reactivated the powers of Wanda (Elizabeth Olsen) and gave super-speed abilities to Pietro Maximoff (Aaron Taylor-Johnson).
While Strucker's onscreen role was smaller than many fans hoped, as he was a far bigger player in the comics, his impact on the overall narrative was significant. As for Kretschmann himself, the German actor is also known for his many roles playing Nazi officers in films including "U-571," "The Pianist," "Downfall," "Valkyrie," and "Eichmann." He also appeared in Peter Jackson's "King Kong," "Wanted," and the TV series "Westworld." Only time will tell what sort of role he'll be tackling in the new Indiana Jones movie.
In addition to its Marvel connections, "Indiana Jones 5" also features a reunion of "Rogue One" cast members, with Mads Mikkelsen and Phoebe Waller-Bridge both having appeared in the 2016 Star Wars film.