The Matthew Gray Gubler Comedy Horror You Can Watch On Hulu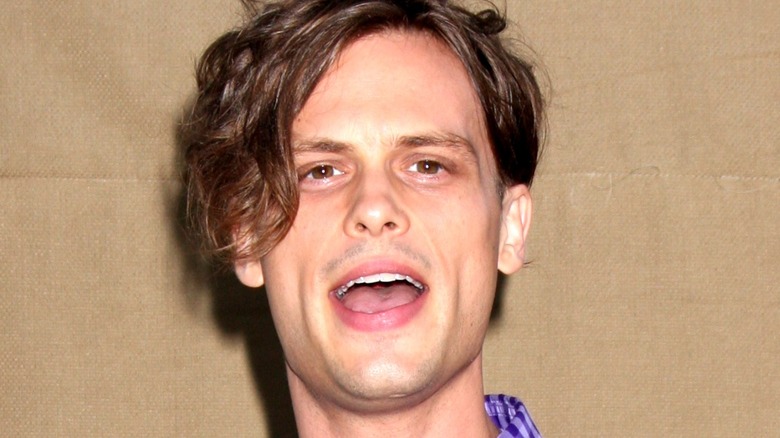 Shutterstock
Matthew Gray Gubler is best known to audiences for his long-running portrayal of Dr. Spencer Reid on the CBS procedural drama "Criminal Minds." For fifteen seasons, fans watched Gubler bring life to the intelligent, earnest, and lovable member of the BAU team. That said, the handsome actor has certainly shown his talents outside of fictional FBI profiling, with roles in projects including "500 Days of Summer," "Horse Girl," and "Band of Robbers." 
However, nestled between all these better-known projects is an underrated gem from 2014 that we can't recommend highly enough, and which is now available on Hulu.
"Suburban Gothic" tells the story of Raymond (Gubler), a young man, who, facing unemployment, reluctantly moves back in with his parents. There's one career path Raymond hasn't considered, though — channeling the paranormal, a lifelong talent he possesses. However, when a vengeful spirit uncovered in the backyard of his parents threatens his town, Raymond has no choice but to use his skills for good, recruiting the local bad-girl bartender, played by the always talented Kat Dennings, to get to the bottom of this spooky mystery.
The horror-comedy film, directed by Richard Bates Jr., was met with mixed reviews, holding a score of 49 on Metacritic. However, we think this movie, which is full of cheeky comedy and incredible performances, is definitely worth a watch, and here's why.
Suburban Gothic's impressive cast makes it a must-see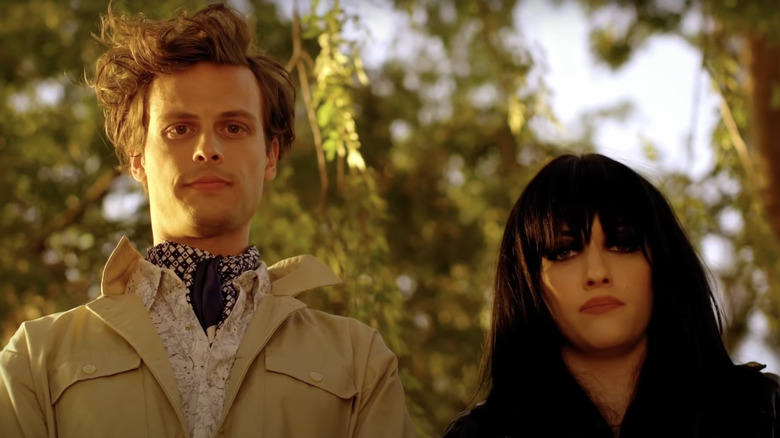 Filmbuff
"Suburban Gothic" boasts a very impressive supporting cast. Veteran actor Ray Wise, perhaps best known for his work on the legendary "Twin Peaks," stars as Donald, Raymond's disappointed and judgmental father. The film also features Golden Globe winner Sally Kirkland as Virginia, "Shameless" star Shanola Hampton as Ticona, and notably, "Hairspray" director John Waters as Cornelius, sporting his iconic pencil-thin mustache.
Now, to be fair, the plot of a down-on-their-luck young adult moving back home is a fairly common trope, perhaps even overplayed. However, it's hard not to appreciate the way that "Suburban Gothic" turns this concept on its head and gives it a paranormal twist that is full of hilarious dry humor, with Dennis Harvey at Variety remarking that the film's " low-key sarcasm and absurdity will tickle those looking for laughs."
Matthew Gray Gubler, too, is as charming and talented as ever, and he even won the "Best Actor" award at 2014's Screamfest for his performance in the film (via the Screamfest website). Kat Dennings, of course, brings her penchant for sarcastic characters to life yet again in "Suburban Gothic," and if you're thinking that these two make a great pair, you're right — both actors have excellent chemistry throughout the film, to an extent that one can't help but hope to see them together again in the future.
If you're looking for a quirky, easy watch, full of memorable monsters, eccentric characters, and high school bullies getting what they deserve, then "Suburban Gothic" is definitely worth a watch. Stream it on Hulu today.