Here's How Much Matthew Gray Gubler Is Actually Worth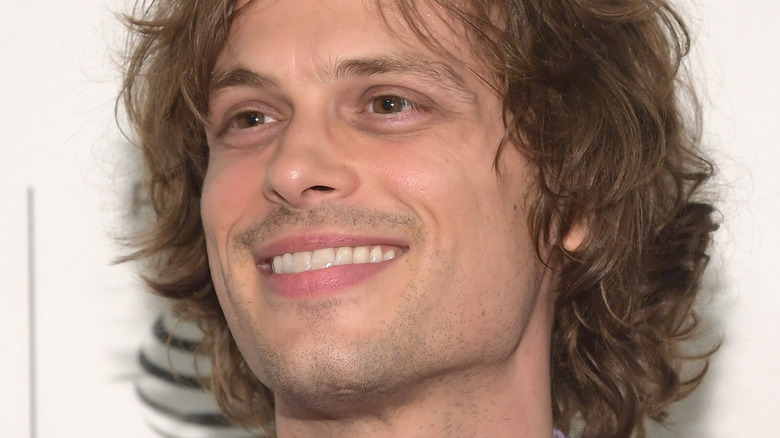 Ben Gabbe/Getty Images
Matthew Gray Gubler is famous for playing the uber-perceptive and equally quirky Dr. Spencer Reid on CBS' hit crime drama "Criminal Minds." In real life, he's an (also smart, also kinda odd) romantic who has found success in a variety of projects during his nearly two decades in the spotlight. That kind of attention pays, and although fans love him for being down to earth, that doesn't mean Gubler isn't absolutely loaded.
Over the course of 15 seasons on "Criminal Minds," Gubler appeared in every episode, and reportedly earned up to $150,000 per, by the end of the show's run (via Celebrity Net Worth). As Celebrity Net Worth points out, the residuals keep rolling in from streaming and syndication, even when new episodes aren't in the works — which equals a lot more money. Gubler might, however, soon start making his salary again: Little is known about the upcoming revival of "Criminal Minds" on Paramount+, but there's a good chance he could be on it, as his character survived through the end of the show's original run, which wrapped in February 2020.
Gubler's stint on "Criminal Minds" definitely brought in some serious cash, but the actor is also a director, artist, and model — which can all be lucrative careers. So how much is Matthew Gray Gubler worth, and how did he make all that money?
Matthew Gray Gubler is worth eight figures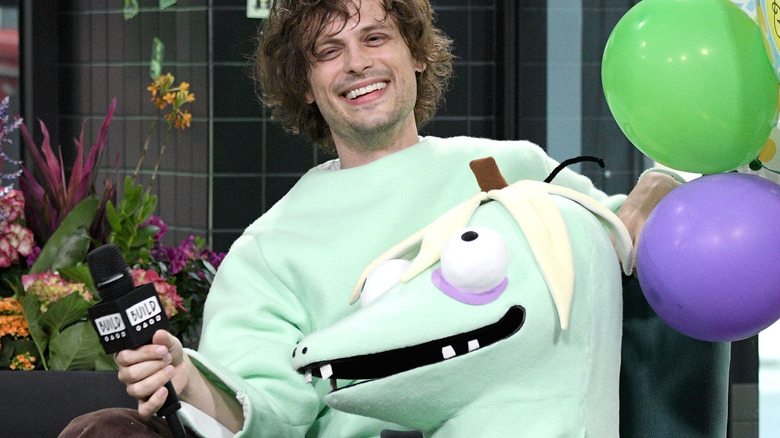 Gary Gershoff/Getty Images
Back in 2002, Gubler began his career in showbiz by working as a model. After completing his studies in filmmaking and directing at New York University's Tisch School of the Arts, he was randomly scouted by a modeling agent on the street one day, and signed to DNA Model Management. Although Gubler was successful as a model, it wasn't the most natural gig for him: In an interview at the 2011 Monte Carlo TV Festival, he said of his modeling career, "The hardest acting of all is ... doing modeling because it's very seldomly an area where they want any amount of, like, personality ... they want you to just be, like, really cool style, and so I don't know ... I look at it more as like performance art, I think." (If you haven't noticed by now, Gubler is about as quirky as they come — just look at his personal website.)
Once his acting career got going with "Criminal Minds," Gubler got the chance to explore his original passion, directing. In the behind-the-scenes clip "Gubler Direct," from CBS Home Entertainment, he said, "I studied filmmaking and that's why I came to Los Angeles was to be a director, and then I ended up on the show sort of by accident." Gubler would ultimately direct 12 episodes of "Criminal Minds," as well as two Christmas-themed music videos for the band The Killers — the more recent of which being the 2015 video for "Dirt Sledding" (via IMDb).
Gubler has acted and directed professionally for years, but he's also an artist in his spare time (he even draws his own storyboards when directing). His storytelling and artistic skills led him to write and illustrate the children's book "Rumple Buttercup: A Story of Bananas, Belonging, and Being Yourself." The book's about a green, alien-like creature and his imaginary friend made of trash. It was published by Random House in 2019.
So how much is Matthew Gray Gubler worth? According to Celebrity Net Worth, somewhere around $10 million, and with a career so varied, we can't say we're shocked.