The American Horror Story Star That Fans Want To See In A Lead Role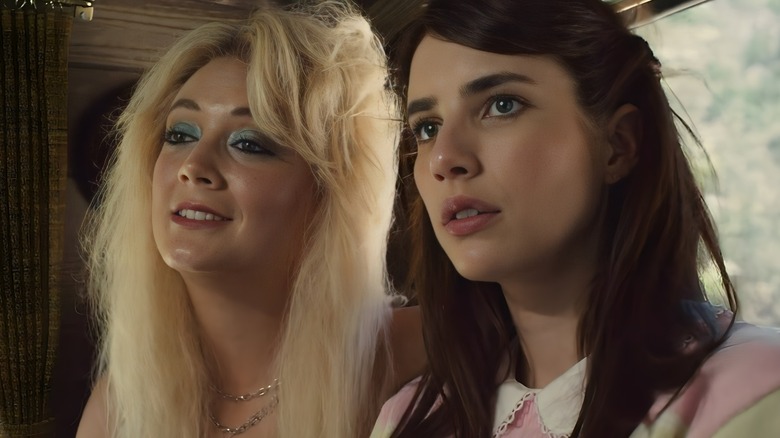 FX
The 10th season of "American Horror Story" is due in just a few short months — it's expected to premiere on August 25, 2021 on FX. And as fans know, the series has been renewed through Season 13, giving the series plenty of opportunity to spotlight the actors that appear throughout multiple seasons. Some have gotten plenty of airtime in the past, like Evan Peters and Sarah Paulson, who have been confirmed as returning for Season 10. 
However, a poll on Reddit has now indicated that viewers of the anthology horror series have one specific favorite actor they want to take over the narrative in a coming season.
The poll, posted by a Reddit user named @marijn3000, was informal, attracting more than 500 voters to weigh in on the "AHS" Reddit community. Five actors from the show were voted upon and the votes were pretty split, but one came out on top with about 25 percent of the vote. It's not surprising: the winner is a relatively new face on "American Horror Story," but she's well known for her family's place in Hollywood history.
AHS fans want Billie Lourde in a lead role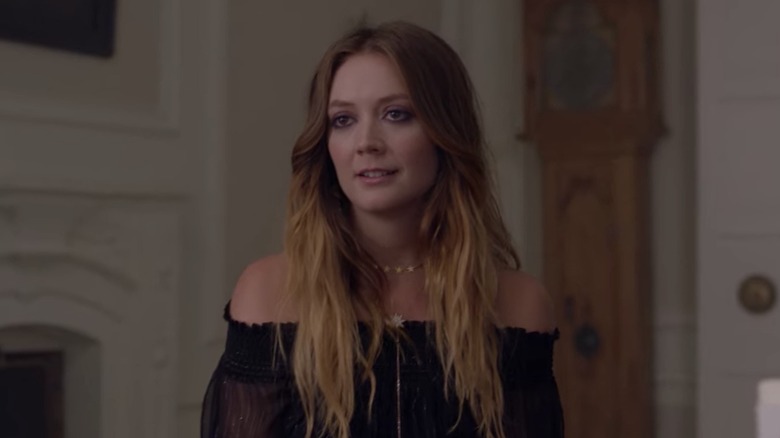 FX
Actress Billie Lourd, the daughter of Carrie Fisher and granddaughter of Debbie Reynolds, was the poll's winner with 124 votes. Known to "AHS" creator Ryan Murphy through her work on his previous show, "Scream Queens," Lourde joined the series in its seventh season, "Cult," as malevolent pedophobe Winter Anderson. She has also been on the eighth and ninth seasons, playing powerful witch Mallory in "Apocalypse" and killer Montana Duke in "1984." Her characters have been criticized as not very likable and as needing more development by Reddit fans, making Lourd a clear choice for more screen time and a meatier storyline in future seasons of the show. 
According to what Lourd has said in the past, she'd be up for a promotion to lead actress in "AHS." She told ET that her role on the show, which came several months after her iconic mother died, helped her process her emotions around Fisher's death. "And it's been really healing and cathartic in an amazing way, and getting to be around all the incredible people on set, they've become like a family to me, and I cannot thank Ryan enough. Honestly, it kind of saved my life," she said. 
She has been confirmed as playing a part in Season 10, via Digital Spy, which suits her just fine. "It is so much fun and so challenging and has taught me so much. I would do as many seasons as they would offer me," Lourd said. "I love this show so much. And I would do anything Ryan asked me to do. I trust him with all of my heart."
Frances Conroy and Taissa Farmiga were also fan favorites for a leading role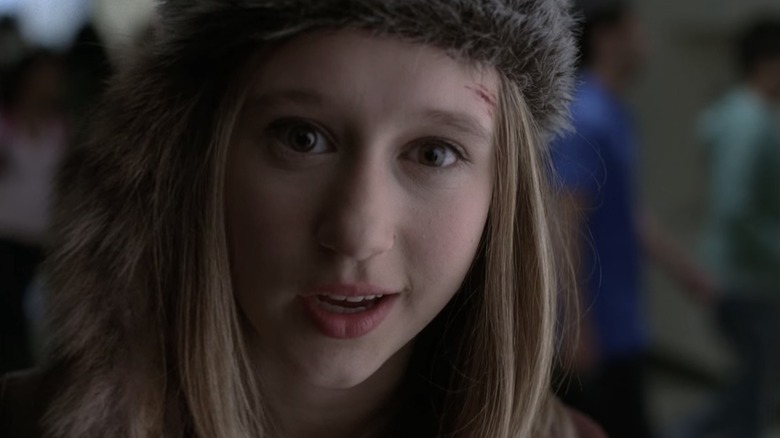 FX
The poll also rewarded Frances Conroy with 103 votes. The actress, who has been in seven seasons of "American Horror Story," has often been used as a supporting or bit player, often as Jessica Lange's foil and twice as the mother of Finn Wittrock's character. She notably appears very different from one season to the next. "Maybe of all of them, she's the one we require to do the most drastically different thing. She every season has done a different voice, a different physical look," Murphy told Entertainment Weekly of the character actress. She's back in Season 10, too (via Nerdist).
Taissa Farmiga, who appeared on four seasons of "AHS," is mostly known for two characters — Violet Harmon and Zoe Benson, although in the sixth season, "Roanoke," she also played Sophie Green. The last appearance of one of her characters was in Season 8, "Apocalypse" — in fact, both her characters appeared in that season. It's clear that fans would like to see her back, as she received 100 votes in the poll. "For Taissa I'd love to see her have a more action-packed or possibly a villain role? Instead of a girl-next-door/'good girl'," user @sconesycider said. 
The other two actors who received votes were Zachary Quinto, with 81 votes, and Finn Wittrock, with 74. Twenty-four voters went for the "Other" option, and named stars like Matt Bomer, Lily Rabe, Anjelica Ross, Leslie Grossman, Emma Roberts, and Cody Fern. However, several pointed out that one of the great things about the show is that the voting was closer than anyone expected. "I love divisive this poll is, a testament to how strong the casting of this show is!" user @tajholmes said.