What Really Brought Justin Lin Back To The Fast Franchise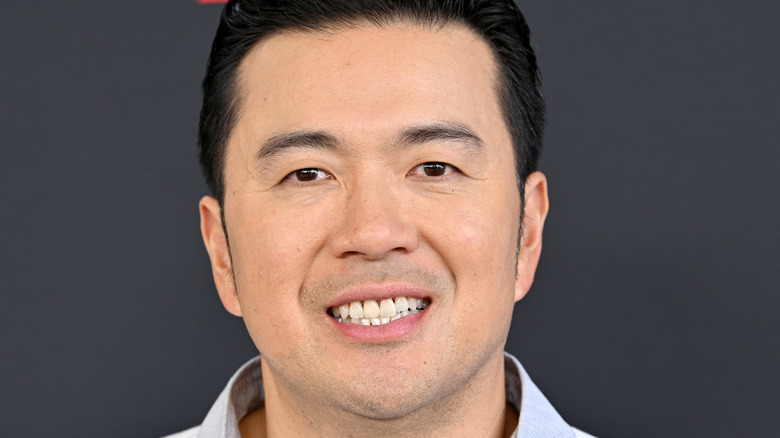 Dia Dipasupil/Getty Images
Having directed four out of eight movies in the "Fast and the Furious" franchise, no one could have blamed Justin Lin for driving off into the sunset after "Fast & Furious 6." However, the director just knew his work within the franchise wasn't done just yet. During a press event for "Fast and Furious 9" on Saturday, June 12, Looper asked the director what really brought him back to the franchise to direct "F9," and his answer was one that would warm Dominic Toretto's (Vin Diesel) heart.
It seems it all came down to family for the director. He told Looper that the idea of exploring "the theme of family through blood" via Dom's biological brother Jakob Toretto (John Cena) was inspiring. For a franchise built around a found family theme, introducing Jakob and revealing the contentious relationship between him and Dom felt like a fresh direction to take the story in — especially as the original "Fast and Furious" film series begins to wind down.
Lin has also signed on to direct the final two films in the main franchise, as reported by Entertainment Weekly, which means he'll be seeing "Fast and Furious" over the finish line as all the main story threads are wrapped up. But before the franchise's endgame is revealed, Lin is excited to expand the mythology of the world through the introduction of Jakob.
The evolution of Dom helped draw Justin Lin back into the Fast and Furious world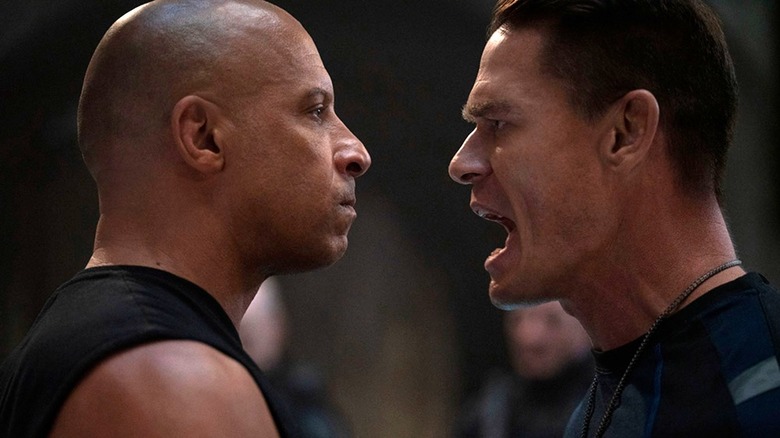 Universal Pictures
Lots of characters come and go in the "Fast and Furious" franchise, but Dom remains the series' anchor. And ultimately, Vin Diesel's passion for Dom's story played a role in Lin's return for "F9," too. In a May interview with the Associated Press, the director shared that he remembers being on the set of "Star Trek Beyond" when a call from Diesel drew him back into the "Fast and Furious" world.
"I thought I was done with it but even though I was gone, I actually now look back and I don't think I ever was gone," Lin said. "I still remember I was in the cutting room on 'Star Trek Beyond' and Vin called me and he's talking about Dom and the state of Dom for two hours. I'm sitting there going, like, what movie am I making? It's just been a relationship, you know? It's always been more than just a movie. So when I woke up with this idea I called Vin and the studio and they were like 'OK, let's go.' I never felt like the door was closed."
Now, after a long delay due to the coronavirus pandemic, fans are finally going to get to see Lin's vision for "F9" come to life when the movie hits theaters on June 25. And since it definitely sounds like there's some major family drama ahead for the Torettos, fans should buckle up for an intense ride.