F9 - What We Know So Far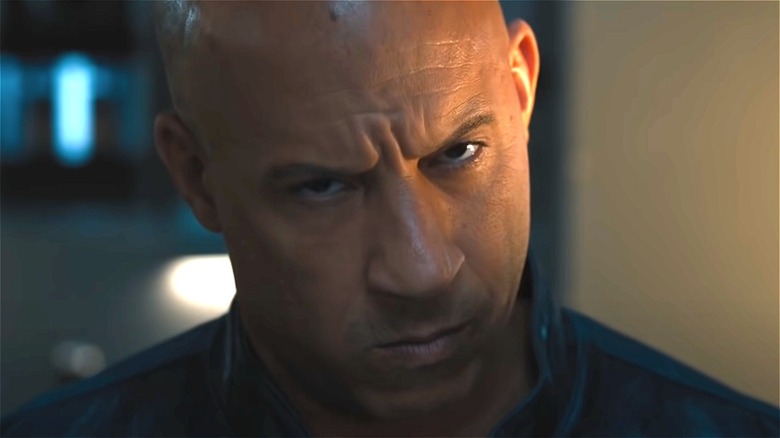 Universal Pictures
The ninth installment of the "The Fast and the Furious" franchise is racing toward the finish line and onto the big screen. The latest movie in the high-octane series was released in Hong Kong, South Korea, and Russia in May 2021, and soon the rest of the world will be able to join in on the gasoline-scented action and thrills of "F9." The film broke records at the box office, debuting at $163 million in its international opening, and with earnings now over $6 billion worldwide. With those numbers, it doesn't look like the movie will be stepping on the brakes anytime soon.
The "Fast and Furious" movies have been on track for 20 years now, and the newest film promises more wild stunts and heart-pounding chases than ever before. "F9" sees the return of director Justin Lin, who previously helmed the "Fast and Furious" films 3 through 6. Here's everything we know about the nine-quel so far.
When is F9 coming out?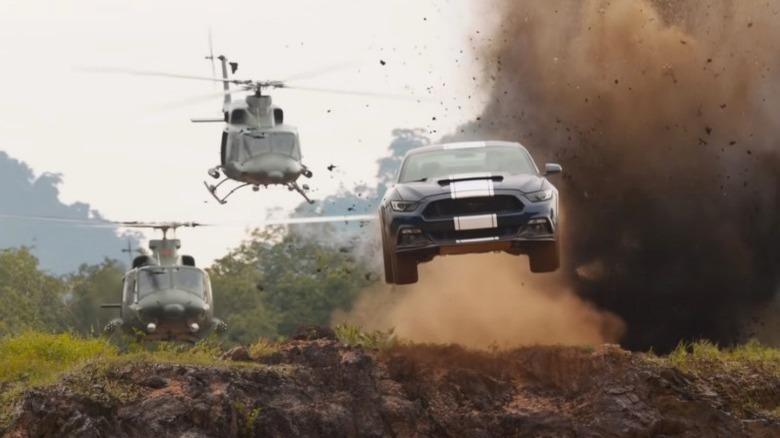 Universal Pictures
The "F9" movie has been in limbo for nearly two years, with various delays causing the film to be pushed back several times. The initial plan would have seen "F9" in theaters back in the summer of 2019, but that release date was put on hold to make room for the release of the buddy comedy spin-off, "Hobbs and Shaw." Universal, the film's distributor, then made plans for a May 2020 release, but had to push things back once again because of the pandemic. At last, the wait for American audiences will soon be over, as "F9" finally releases State-side on June 25, 2021.
Now that the U.S. has seen a surge of vaccinations to fight off the coronavirus, film studios are optimistic that more audiences will be flocking to theaters this summer. With many public places reopening and lifting many of their restrictions, Universal is hoping that "F9" will be as big of a box office smash in the States as it has been overseas.
Who will be in F9?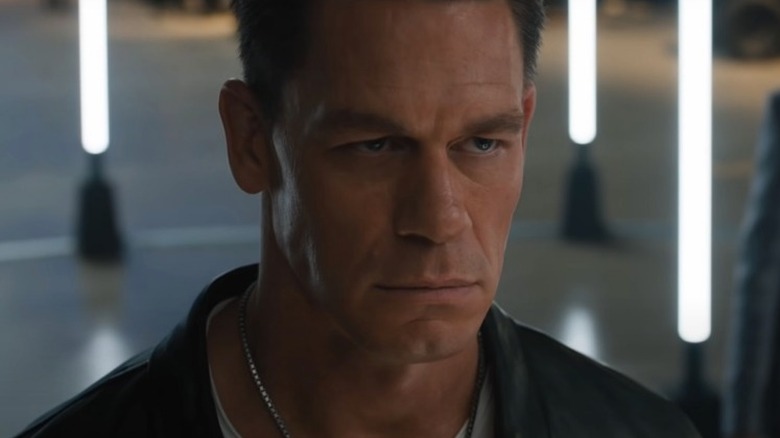 Universal Pictures
"Fast and Furious" fans are no doubt eager to see the return of their favorite characters in the long-awaited sequel, and they will not be disappointed. Franchise veteran Vin Diesel leads the cast of "F9," reprising his role as protagonist Dominic Toretto. Dominic has come a long way from the first film in the series — from leading his own gang of criminals, to becoming a fugitive on the run, to graduating to a kind of high-profile, gray-market mercenary, tasked with taking down some of the most dangerous crime lords around the world.
Michelle Rodriguez returns as Letty Ortiz, the tough-as-nails mechanic and the love of Dominic's life. Letty and Dom have been through a lot together over the years, from Letty's supposed death to her amnesia, and the ultimate return of her memories. If their history is anything to go by, it's unlikely that the couple will have any time to themselves in the newest film.
Also returning for "F9" are Tyrese Gibson as Roman Pearce, Chris "Ludacris" Bridges as Tej Parker, Jordana Brewster as Mia Toretto, and Lucas Black as Sean Boswell. A notable addition to the cast is, of course, John Cena, who will play Jakob Toretto, Dom's long-lost brother, who has become a master thief and assassin. Charlize Theron will return as cyberterrorist Cipher, teaming up as the co-antagonist alongside Cena's Jakob.
What is F9 about?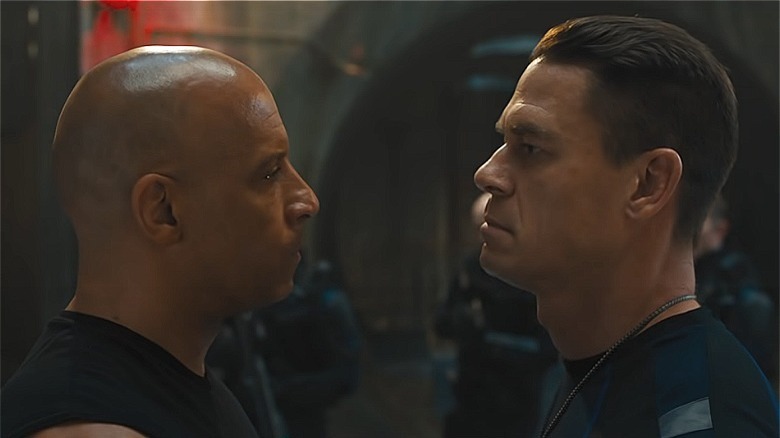 Universal
The official summary for "F9" can be found on the movie's website. It reads: "Vin Diesel's Dom Toretto is leading a quiet life off the grid with Letty and his son, little Brian, but they know that danger always lurks just over their peaceful horizon. This time, that threat will force Dom to confront the sins of his past if he's going to save those he loves most. His crew joins together to stop a world-shattering plot led by the most skilled assassin and high-performance driver they've ever encountered: a man who also happens to be Dom's forsaken brother, Jakob."
The website also describes multiple settings in "F9," and has the crew trotting around the globe in the newest film. London, Tokyo, and Edinburgh are just a few of the locations mentioned, along with Central America and the scenic capital of Tbilisi, Georgia. The summary also reads: "Along the way, old friends will be resurrected, old foes will return, history will be rewritten, and the true meaning of family will be tested like never before." Also of note: The "Furious" crew will finally be heading into outer space, because of course they will. 
Long time "Fast and Furious" fans know how much family means to Dom. Although we don't know much about Jakob at this point, there is certain to be plenty of conflict as Dom goes up against his long-lost brother — and seeing him team up with one of Dom's most dangerous foes from the past is sure to pile on the drama. We can't wait to see how Dom and his crew take on this newest set of challenges when "F9" finally arrives in the U.S.