Ludacris Reveals Why F9 Includes A Car In Space Scene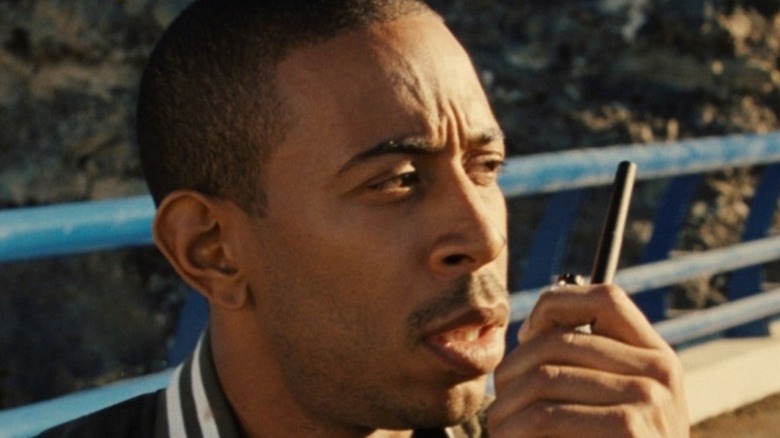 Universal Pictures
Nothing is out of the realm of possibility in the "Fast and Furious" franchise. The first film led everyone to believe that it was going to be a simple street-racing flick that bore striking similarities to "Point Break." While the next couple of sequels changed locations and plots, they remained fairly down-to-earth as far as action movies go. Then the fourth installment arrived, and the action sequences became more ambitious and complex, changing the course of the saga forever. All of a sudden, logic and physics were afterthoughts in favor of upping the ante in terms of spectacle and surprise, much to the delight of action movie buffs.
As the franchise became more ridiculous, fans joked about Dom Toretto (Vin Diesel) and the gang eventually living their lives a quarter-mile at a time in outer space. When the "Fast and Furious" spin-off "Hobbs and Shaw" flirted with science fiction by essentially making Idris Elba's character a Universal Soldier, that joke seemed closer to becoming a reality. Now, after years of hopeful speculation, space travel appears to be on the cards in "Fast and Furious 9," according to franchise stalwart Chris "Ludacris" Bridges.
The Fast and Furious franchise won't let the competition cross the finish line first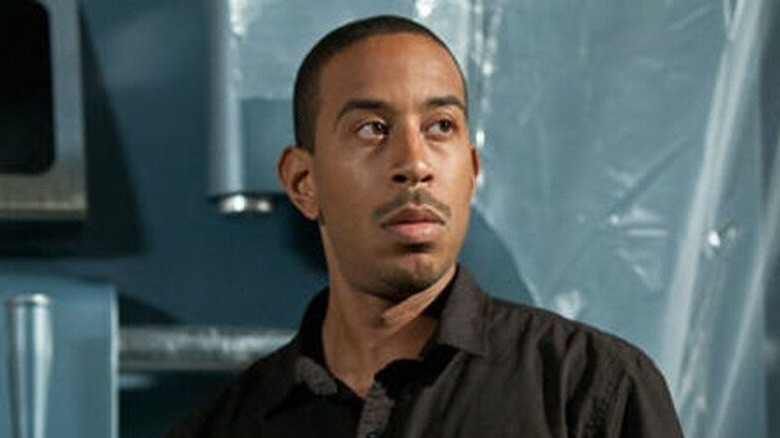 Universal Pictures
The importance of family is the thematic through line of the "Fast and Furious" franchise, but overcoming the odds and picking up victories is a close second. The heroes always rise to the occasion, whether they're racing five-second cars in the desert or evading nuclear missiles. This mentality also seems to have been adopted by the cast and crew behind the scenes, who aren't willing to let others beat them in the space race.
While answering a question from Looper at a "Fast and Furious 9" press junket, Ludacris noted that there's a good reason for the rocket car that was featured in one of the film's trailers. The rapper-turned-actor joked that the minds behind the film weren't willing to let actor Tom Cruise or business magnate Richard Branson (who currently has space travel on the brain, per the Guardian) beat them to the punch when it comes to space missions. It might not be the all-out "Fast and Furious" space opera that fans want to see, but it's one step closer to that dream coming to fruition.
Of course, Cruise might be the one who gets most of the plaudits in the end. The actor recently teamed with Doug Liman and Elon Musk for an ambitious project that they plan to shoot entirely in outer space. If that happens, it will genuinely be the first movie of its kind.
"F9" is set for release on June 25.