F9 Clip Shows Off Dom's Epic New Ride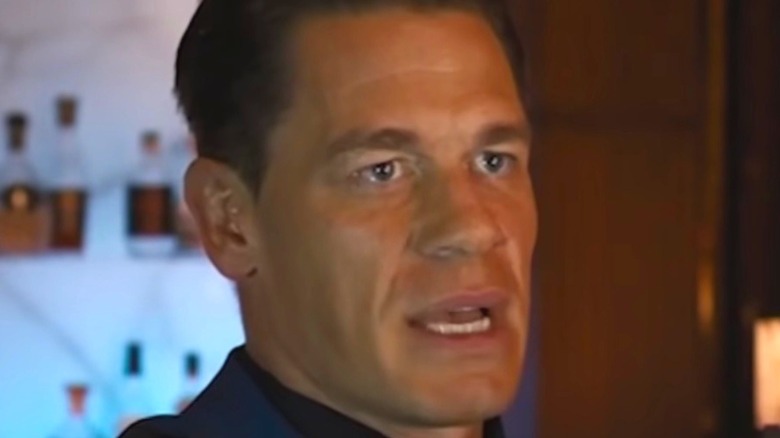 Universal Pictures
The June 25 release date of "F9," otherwise known as "Fast & Furious 9," is finally getting close after a series of delays prevented it from getting to theaters in 2020. The filming has been known to be completed for months now, and Universal Pictures has been revving up the excitement with a new trailer release in April, a quick look at some of the film's car chase scenes, and a featurette earlier this week featuring the movie's amazing women.
And now there's a new installment in the movie's marketing campaign, in the form of a new weekly series from franchise star John Cena, who plays Dom's estranged brother Jakob Toretto. It's called "Get Fast & Furious with John Cena." In the Facebook and Twitter series, he focuses on what he calls "some of my favorite 'castmates' THE CARS featured in #f9." The cars are definitely among the stars of the show, with their flashy appearances and unique uses, so it's only fair that they should get their share of the pre-release publicity.
This mid-engine Dodge Charger from 1968 is 'Frankenstein's monster,' Cena says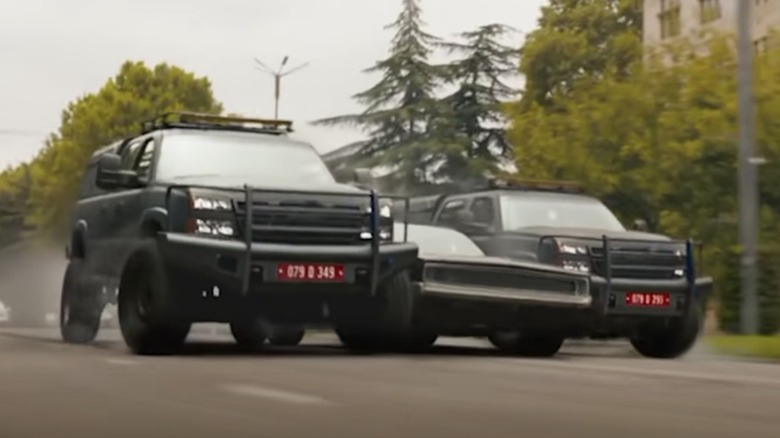 In the short segment, Cena shows off a vintage Dodge Charger, which is driven in the movie by Vin Diesel's character Dominic Toretto (various versions of the Charger have often been his ride of choice throughout the films). Cena calls the vehicle "Frankenstein's monster," as well as a "beast," and uses the word "awful-some" to describe it — because it's "awful and awesome all together." He points out that the car was engineered for the engine to go into the front, but it was modded to feature an engine that's in the center of the body and dropped low to the ground. "But it really is cool," he said. "I don't know what they're gonna do next."
This overview naturally accompanies scenes of the black muscle car in action. It's not necessarily obvious in the footage, but according to Aston Martin Orlando, a mid-engine layout allows a vehicle more stability, improved traction, a smoother ride, and better handling without sliding as a result of a balanced profile. Because of a more even weight distribution, such vehicles also allow for better rotation and braking (via CarThrottle). A low, middle placement of the engine also lowers the car's center of gravity, providing more precision and reducing body roll (via CarToq). Of course, that's interesting information and all, which we'll surely use to analyze the Charger's performance onscreen, but this is a car that just looks great. 
Other cars known to be in the movie, which may be expected to show up in future segments of John Cena's new video series, include the Noble M600, the Chevrolet Chevelle SS, a Ford Mustang Shelby GT, a Jeep Wrangler Rubicon, and an Acura NSX. Stay tuned to Cena's social media if you want the scoop on these "Fast Saga" vehicles, and probably more, in coming weeks!