Here's How Manifest Could Finish Its Story After Cancellation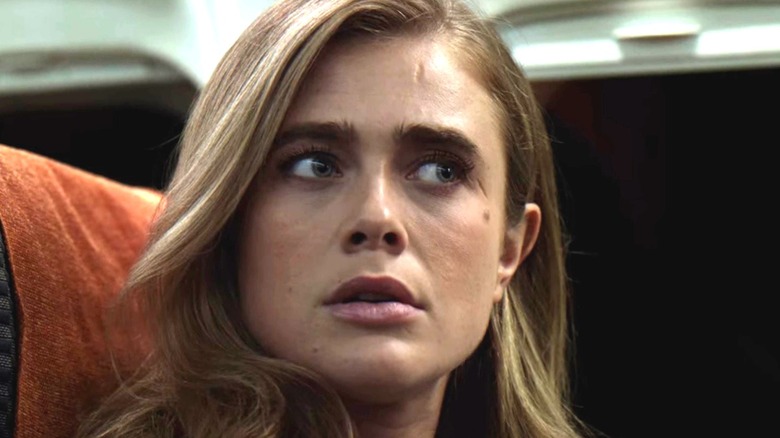 NBC
It's one thing for a sitcom or crime procedural to get the ax before fans are ready to say goodbye. Often, those shows are easy to tie a quick bow on and send off into the streaming graveyard. But it's an entirely different thing with a series that has an evolving mystery and a planned multi-season story arc. NBC's supernatural missing-flight drama "Manifest" is one such show.
The series was canceled by NBC after three seasons, which has been distressing for fans eager to find out how the multi-layered narrative was meant to end, especially after the revelation-filled Season 3 finale. Despite the show dominating Netflix's top 10 TV list, there also hasn't been any word on if the streamer or any other service is looking to save the show from cancelation. However, series creator Jeff Rake does have at least one more plan for how to deliver fans the conclusion they have been waiting for.
"I'm reading the writing on the wall that we may not find a home for three more seasons of the show, so I moved to plan B," Rake told Entertainment Weekly during a June 30 interview. "Some platform would bankroll a feature or a movie finale, like we saw with 'Timeless,' 'Firefly,' and 'Deadwood.'"
Now there's an idea. Of course, the devil is in the details, but as Rake revealed, he's already working on hammering them out.
The creator of Manifest is working on a plan to deliver a conclusion to the series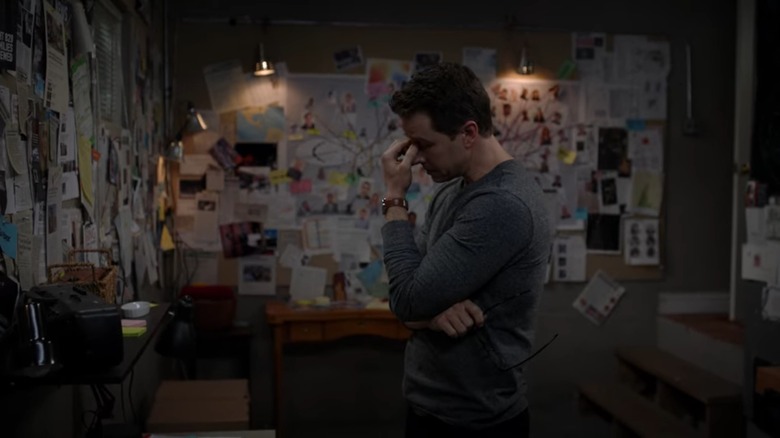 NBC
The idea of "Manifest" getting any kind of conclusion is likely a huge thrill for fans of the show. But how, exactly, would that work?
According to Rake, there are two key factors at play. The first is, of course, financing, which may not be too big of a hurdle. As Rake told Entertainment Weekly, "I just need a modest budget to tell the story."
Fabulous. But now onto the second issue. In his interview, Rake said of the series, "I've always talked about 'Manifest' being a six-season show. Back in the day, I laid out a six-season roadmap for NBC ..." Considering the show was only halfway through that planned run when it was canceled, it would seem that there might be some narrative obstacles that one feature-film length finale would not be able to fix.
Rake seems determined to tackle the issue head-on. "I am personally sketching out how to consolidate the back half of the series into a much more streamlined, cut-to-the-chase two-hour finale that would distill all of the hanging chads of the series," he said. Although that approach may not provide the full effect of what Rake had originally planned, it would give fans closure on the knotty story of "Manifest." As Rake put it, "There is a huge appetite for people wanting to know what's that end of the story, what happened to the passengers, what ultimately happened to that airplane."
You can currently stream the first two seasons of "Manifest" on Netflix and Season 3 on Hulu.