This Is Where Manifest Is Filmed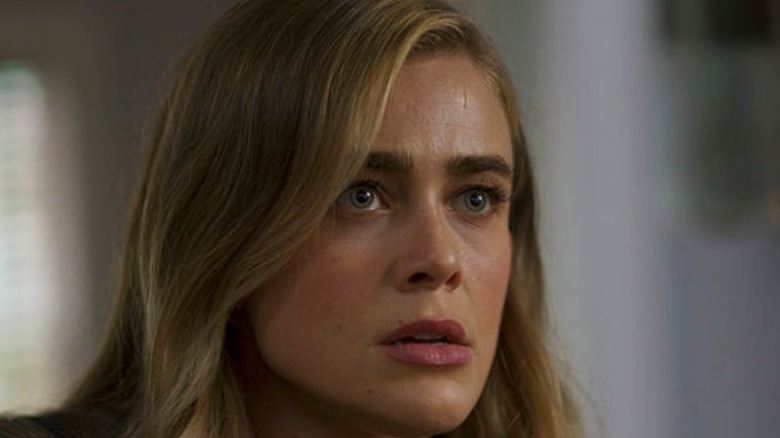 Peter Kramer/Warner Bros.
"Manifest," NBC's hit supernatural sci-fi drama, is currently in its third season, with the answer to the mystery of what really happened to the passengers of Flight 828 — when they disappeared for five and a half years — somewhere on the horizon.
The series is set in New York City. And unlike some NYC-set series that only pretend to be in the Big Apple, "Manifest" is filmed in the city and its metro area, including the Hudson Valley and Long Island, according to IMDb. It's most closely associated with the borough of Queens. Many characters live in Queens, including Ben (Josh Dallas) and Grace Stone (Athena Karkanis). The exterior of the Stones' house is located at 81-14 218th Street in the Hollis Hills neighborhood, according to Moviemaps.com. The show's soundstage sets are located at Silvercup Studios in the Long Island City neighborhood, according to Silvercup's website. Other productions filmed at Silvercup over the years include "The Sopranos," "Sex and the City," and "30 Rock." 
The show also films on location in Queens, in neighborhoods like Long Island City and Astoria. Showrunner Jeff Rake confirmed on Twitter that parts of "Manifest" Season 3 would be filmed in Astoria. A Reddit user confirmed that in Season 2 they filmed at Forest Park, one of the borough's largest parks, snapping a photo of the production's vehicles in the park's parking lot.
"Manifest" isn't just shot in Queens, though.
Manifest uses several parts of New York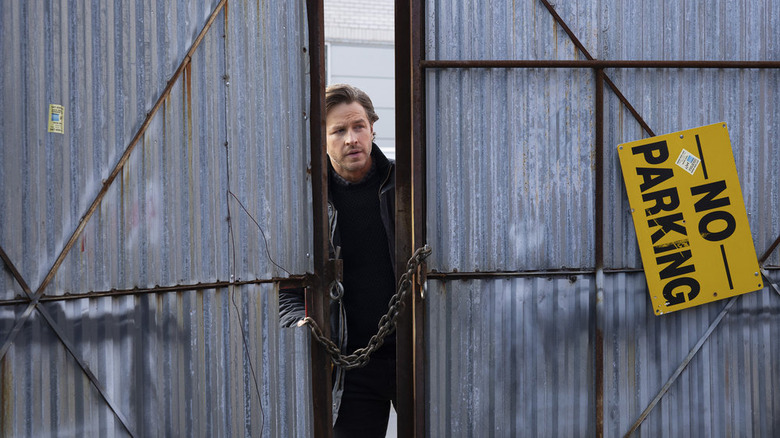 Peter Kramer/NBC
The "Manifest" production has also been spotted at locations in Manhattan and Brooklyn. In Season 1, director Michael Smith posted a behind-the-scenes photo of a filming location in Williamsburg, Brooklyn. And the show has filmed at locations in Midtown Manhattan like the John Jay College of Criminal Justice and Columbus Circle.
"Manifest" is filmed outside of the city as well. Most notably, in the pilot episode, Flight 828 was diverted from JFK Airport in New York City to the less-trafficked Stewart Airport in Newburgh, New York, north of the city in the Hudson Valley. And the show actually filmed at Stewart, according to IMDb. Other airport scenes are filmed at Republic Airport in the Long Island town of East Farmingdale, according to The Cinemaholic. This season, "Manifest" has filmed in the town of Pearl River in Rockland County, according to Rockland Report, and at the Cranberry Lake Preserve in Westchester County, according to the Poughkeepsie Journal.
Basically, if you're anywhere in the New York City area, keep your eyes peeled, because you might spot "Manifest's" cast and production team.