Who Is The Villain In The Suicide Squad?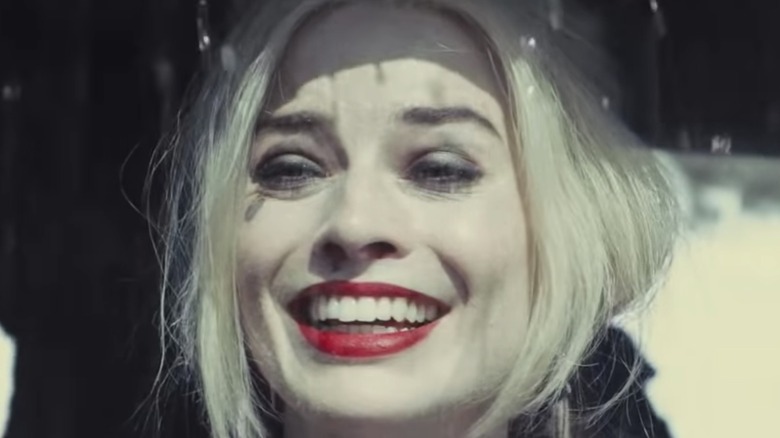 Warner Bros. Pictures/DC Entertainment
We're getting closer and closer to laying eyes on director James Gunn's B-team supervillain bonanza "The Suicide Squad." And for fans of super-powered cinema, the film cannot get here fast enough. "The Suicide Squad" is set to hit theaters and HBO Max on August 6 to follow a wily group of second-rate villains turned second-rate heroes trading blows and barbed one-liners with enemies, themselves, and pretty much anyone they encounter.
"The Suicide Squad" became a legit must-see the moment Gunn was announced as the writer and director of the film and even more so when we learned he'd be returning "Suicide Squad" favorites like Harley Quinn (Margot Robbie) and Rick Flag (Joel Kinnaman) and rounding out the title team with new Suicide Squad characters like Bloodsport (Idris Elba), Peacemaker (John Cena), Polka-Dot Man (David Dastmalchian), and more. As Gunn's cast of baddies-turned-do-gooders filled out, the question quickly became who they'd face-off against in "The Suicide Squad." Said question was seemingly answered when savvy fans noticed a little purple starfish figure in the film's DC Fandome teaser (via Inverse), signaling the mighty Starro the Conquerer as the film's primary villain. Gunn has since confirmed as much, but recently teased to Den of Geek that Starro may not be the only big bad his Suicide Squad faces in the film. 
What the heck is a Starro anyway?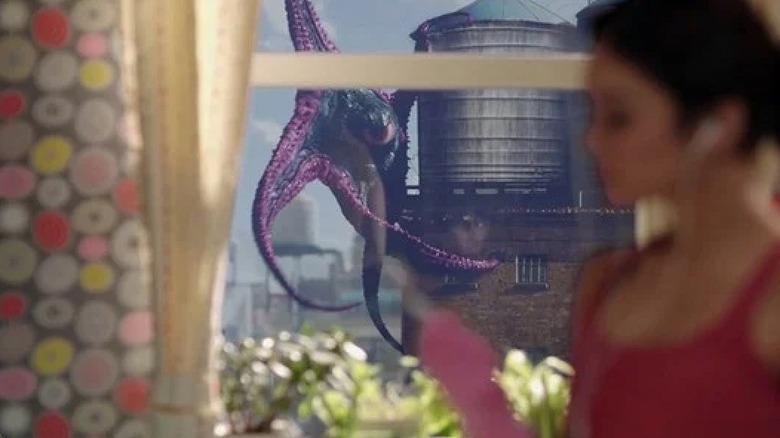 Warner Bros. Television /DC Entertainment
As many viewers likely aren't as well-studied in "Suicide Squad" lore as James Gunn, they may not know who or what the heck a Starro is. At the risk of oversimplifying things, Starro is a cycloptic, Kaiju-sized starfish who travels the galaxy conquering then terraforming entire worlds. Yes, Starro is about as silly as supervillains come. However, the creature is as formidable a foe as DC Comics has conjured, a fact that makes him the perfect antagonist for his absurdist superhero romp, Gunn admitted to Den of Geek. "Starro is hilarious because he's ridiculous. He's a giant, cerulean blue starfish, but he's also f***ing terrifying. When I was a kid I thought that was the scariest thing of all time ... and I think that exemplifies what this movie is: it is ridiculous and it's also terrifying, and serious. So he works really well as the villain of the movie — as one of the villains, actually."
Starro's big screen debut should be enough to get even casual "Suicide Squad" fans hyped for the film. And again, the last part of Gunn's statement slyly teases Starro won't be the only big bad in "The Suicide Squad," though we haven't a clue who else his band of misfits might throw down against. Of course, Gunn may simply be reminding us that every character in "The Suicide Squad" is essentially a bad guy. Either way, it seems the villainous plot of the film has indeed thickened.