This Is Zendaya's Highest-Rated Movie According To Rotten Tomatoes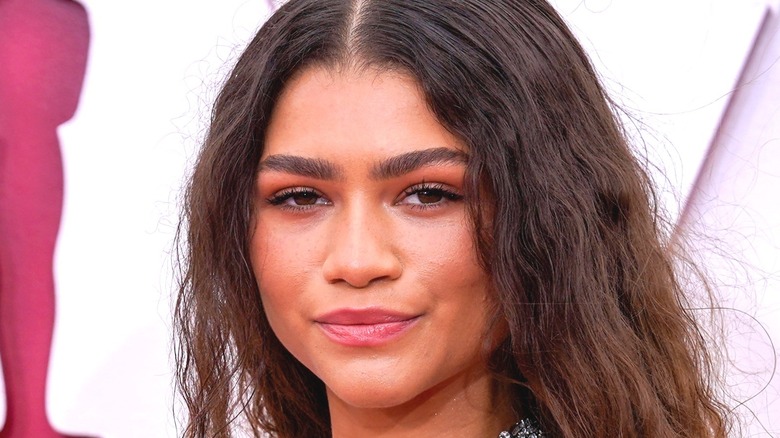 Chris Pizzello-Pool/Getty Images
Zendaya is one of the most successful and popular actresses of her generation working in Hollywood right now. After finding initial fame with her work on a handful of Disney Channel original shows ("Shake It Up" and "K.C. Undercover"), the actress has begun appearing in bigger and more prestigious projects over the past several years. She's received acclaim for her work on both the big and small screen, and her popularity has only continued to grow thanks to her roles in films like "The Greatest Showman."
In 2020, she became the youngest person to ever win the Primetime Emmy Award for Outstanding Lead Actress in a Drama Series for her work in the first season of the acclaimed HBO drama "Euphoria." Additionally, even in some of her more divisive projects, like this year's "Malcolm & Marie," the actress continues to consistently receive praise from critics and general viewers alike for her performances. So with all that in mind, it's worth asking the question: Which of the films that Zendaya has starred in is ranked the highest?
Spider-Man: Far From Home is Zenday's highest-rated movie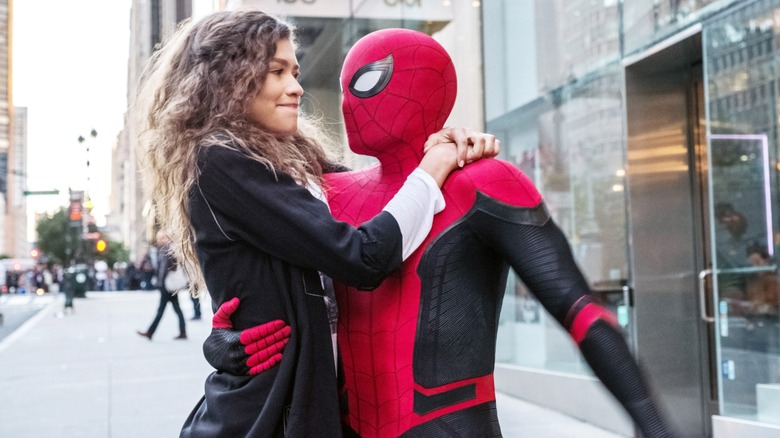 Sony Pictures/Marvel Studios
Zendaya doesn't have a lot of film credits to her name yet, but that doesn't mean some of the movies she's been in don't have high scores. Her two highest-rated films both happen to be from the same franchise and feature her playing the same role, with 2019's "Spider-Man: Far From Home" ranking the highest of all of her movie appearances to date. The superhero sequel currently holds a 95% audience score on Rotten Tomatoes, while 2017's "Spider-Man: Homecoming" follows closely behind it with an 87% audience score.
"Spider-Man: Far From Home" saw Zendaya reprising her role as MJ following her MCU debut as the character in "Homecoming." She has a notably larger role in "Far From Home" than in "Homecoming," not only emerging as the primary love interest for Tom Holland's Peter Parker but remaining one of his closest allies and confidants. It's worth noting, though, that the critical rankings of the two "Spider-Man" films are actually different than the audience rankings, with "Homecoming" holding a slightly higher critic score (92%) than "Far From Home" (90%).
Looking forward, Zendaya is set to star in a handful of extremely promising films over the next few months and years, including "Dune," "Spider-Man: No Way Home," and "Space Jam: A New Legacy." However, whether or not any of those films end up ranking higher with audience members than "Spider-Man: Far From Home" remains to be seen.