The Intimate Zendaya Drama That's Dominating Netflix's Top 10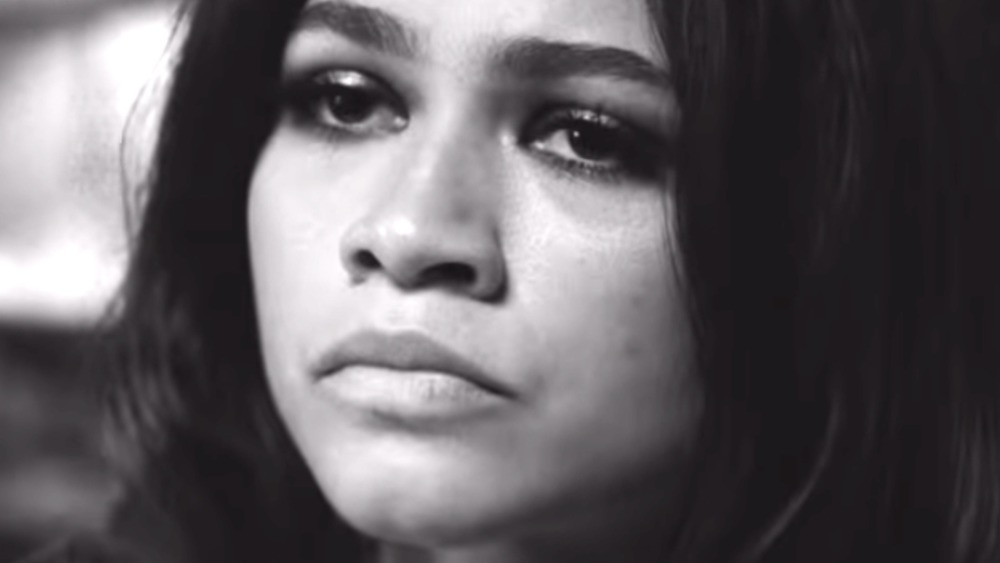 Netflix
Plenty of people had productive quarantines in 2020. Some people honed their cooking skills by baking copious amounts of banana bread, while others built the perfect island in Animal Crossing: New Horizons. Then you have the likes of Sam Levinson, who wrote and filmed an entire, which is now on Netflix for all to view — Malcolm & Marie. Levinson, the creator behind HBO's Euphoria, found himself in an uncomfortable position at the start of the national lockdown, namely the with inability to proceed with filming season 2 of Euphoria. According to Deadline, Levinson began working on Malcolm & Marie at the request of Zendaya, who wanted to find a way to work safely in the midst of quarantine. The result is an immediately buzzworthy film that already has a lot of awards talk surrounding it, particularly when it comes to the actress' stirring performance. 
Audiences appear to be appreciating the film, which has already shot its way into Netflix's Top Ten. The fact that a black-and-white film that only features two actors talking the entire time is breaking out in such a way is a testament to the talent on display.
Malcolm & Marie is a riveting and heartbreaking portrayal of a relationship in decline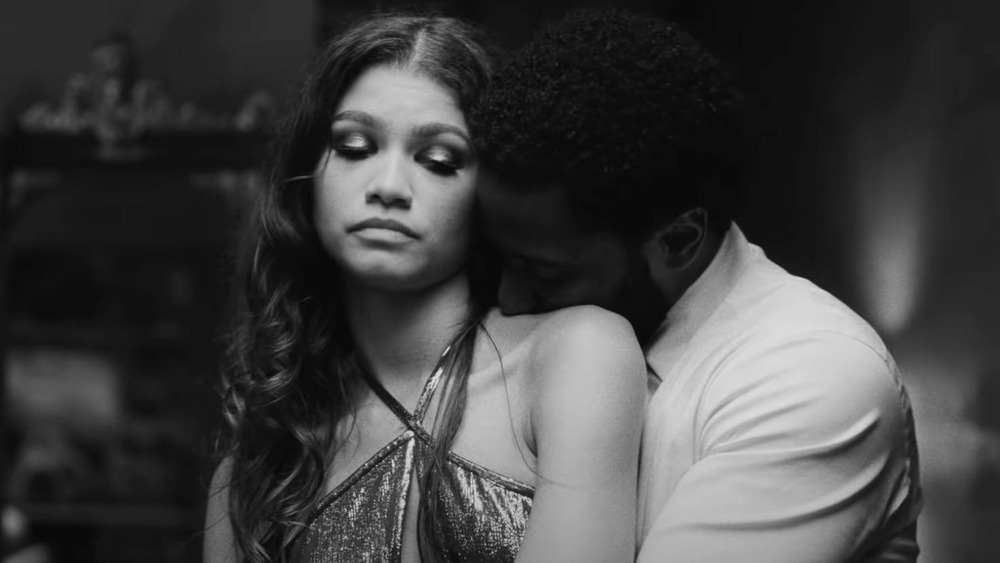 Netflix
It's easy to see the appeal of Malcolm & Marie, as it features two of the hottest rising stars currently in the business — Zendaya and John David Washington — spending 106 minutes in a confined space with one another, putting on acting tours de force. The film picks up after a filmmaker, Malcolm (Washington), and his girlfriend, Marie (Zendaya), return from the premiere of his latest film, which is already garnering a lot of buzz. Marie's cold and distant and soon reveals that she's upset because he forgot to thank her in his speech. They spend the remainder of the evening talking about their relationship, their art, and society at large. 
Zendaya's Marie is a strong yet vulnerable woman struggling with addiction, which is just one of the many similarities she shares with Euphoria's Rue. She knows what she wants, and she isn't afraid to put Malcolm in his place when she feels like he has crossed a line. Meanwhile, Washington's Malcolm thinks he has a lot to say, and many times, audience members may find themselves asking whether he's really the visionary he claims to be or if he only has something to say when he's telling someone else's story. It's a modern-day version of Who's Afraid of Virginia Woolf? that has a fair share to say about how Black artists have to navigate the entertainment industry, as well as the role critics have to play in making films come to the forefront of the zeitgeist. Watch Malcolm & Marie now and expect it to stay within the cultural conversation for some time to come — just be aware that it may not be a date night kind of film.