This Is Who Played Lavender On Matilda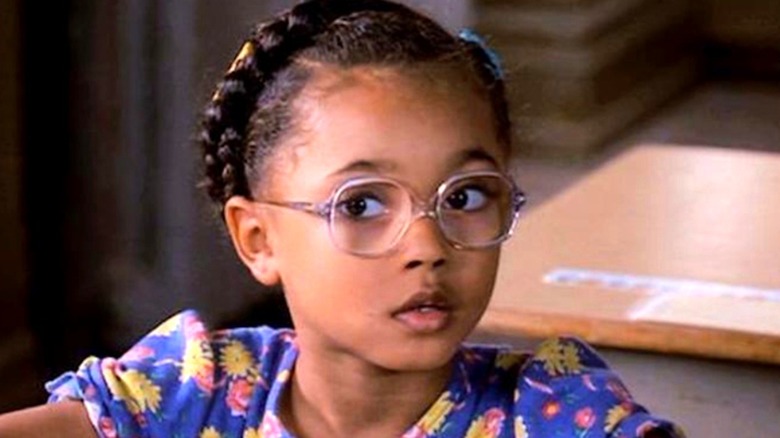 Sony Pictures Releasing
Now that it's celebrating its 25th anniversary, the live-action adaptation of Roald Dahl's "Matilda" is getting some much-needed appreciation. The film follows a young genius girl who develops telekinetic abilities and uses them to deal with her family and Agatha Trunchbull, the cruel headmistress of her school. 
Matilda (Mara Wilson) has plenty of enemies scattered throughout her story, but she also has a few allies, including Miss Honey (Embeth Davidtz), the kind teacher she befriends at school, and Lavendar (Kiami Davael), Matilda's best friend. 
Danny DeVito, who stars in and directed the film, assembled an excellent cast to adapt Dahl's vision from the original novel, and one that seems well-tuned to the job. Although some of the actors in the cast have gone on to work on other projects in the years since "Matilda" hit theaters, others have largely stepped away from the spotlight and into lives that are less public. Kiami Davael, the young actress who played Lavendar in "Matilda," is one of the film's actors who decided to leave onscreen acting behind as an adult. 
Kiami Davael left acting as a child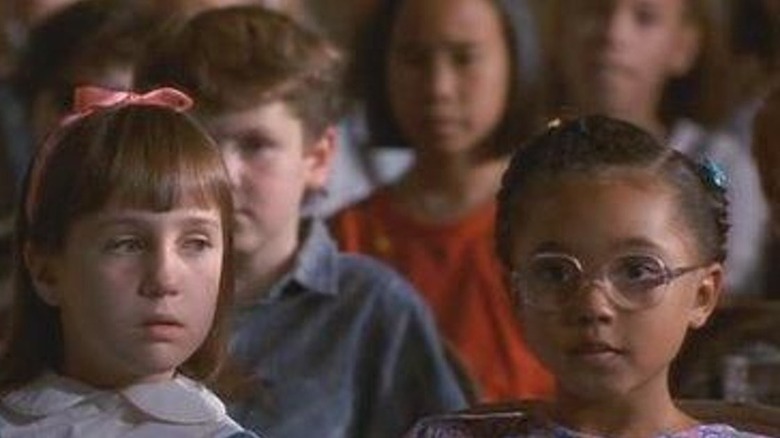 Sony Pictures Releasing
In the years after "Matilda," Kiami Davael continued to work as an actor, but she stopped appearing onscreen a few years after "Matilda" hit theaters. "Matilda" was her first role, and she later appearend on the TV series "The Steve Harvey Show" and "In the House" and in the movie "Bruno," which was her final onscreen role in the year 2000. 
Since then, Davael has worked as a model, and she also wrote a short film called "Reckless," which was released in 2012. In general, though, Davael has kept a lower profile in recent years than she did when she was working as a child actor. 
Although Davael is no longer an onscreen personality, she still has a fairly robust following on Instagram, with more than 60,000 followers. She posts regular selfies, as well as inspirational and religious quotes to her page, offering fans insight into her life that they wouldn't otherwise have. 
Davael hasn't offered any specific explanation for why she chose to step away from acting, but it seems like she's still willing to lead an at least somewhat public life. Given the high-profile nature of her first onscreen role, it's possible that Davael was fine with leaving the profession. It's also possible that, as she aged, she realized that she wasn't enjoying acting as much as she once had.