What Mara Wilson Has Been Doing Since Matilda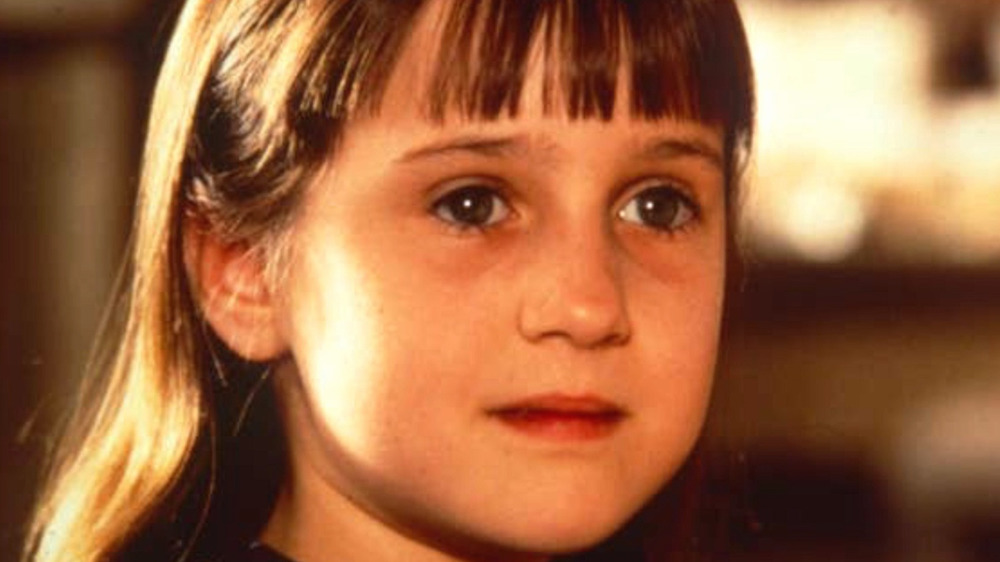 Sony Pictures Releasing
The 1996 film Matilda is one of those cult classics that never seems to go out of style. The Danny DeVito-directed feature won over the hearts of '90s kids everywhere with its relatable and optimistic story about the misconceptions and mistreatment of one secretly psychic child. To this day, it stands as one of the most iconic adaptations from author Roald Dahl, right next to Willy Wonka. 
But as legendary as Matilda's legacy is, fans of the film might be surprised when they realize they haven't seen Matilda herself in years. The child actor who played her, Mara Wilson, has virtually fallen off of Hollywood's radar. That may be odd, considering that Wilson landed three major roles in Mrs. Doubtfire, Miracle on 34th Street, and Matilda before she even reached middle school. With all that fame and fortune it might be hard to imagine why she would let it all go. Regardless, she chose to leave Hollywood and has since kept herself busy with other fruitful endeavors.
Mara Wilson is now a successful writer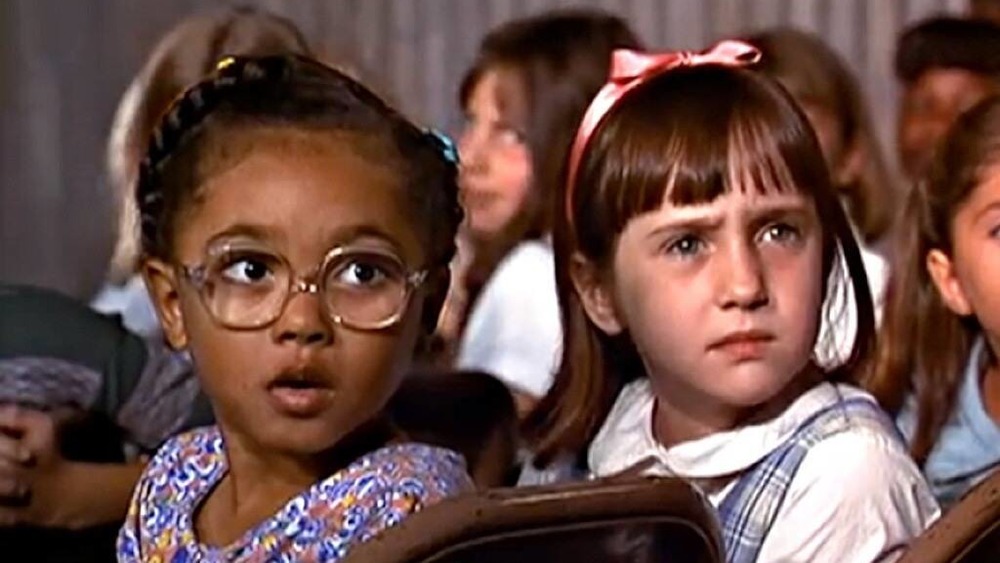 Sony Pictures Releasing
According to IMDb, Mara Wilson quit acting professionally in 2000, only four short years after Matilda was released. Instead of becoming a full-time celebrity, the then-13-year-old Wilson gave up life on the silver screen to become a writer. According to an article she wrote for Cracked, she went on to study at New York University, "where child stars come to die," and launched a very rewarding career writing her own projects.
Apart from her article on Cracked, Wilson has a memoir called Where Am I Now? detailing her time as a child star and how it impacted her life. Likewise, she wrote her own play in 2013 called Sheeple. The tone and subject matter of Sheeple are considerably more adult than the movies that first earned her fame, though that is to be expected. It also earned itself a spot at 2013's New York International Fringe Festival. However, even after all that, Wilson has not entirely lost her love for acting.
Mara Wilson hasn't completely abandoned acting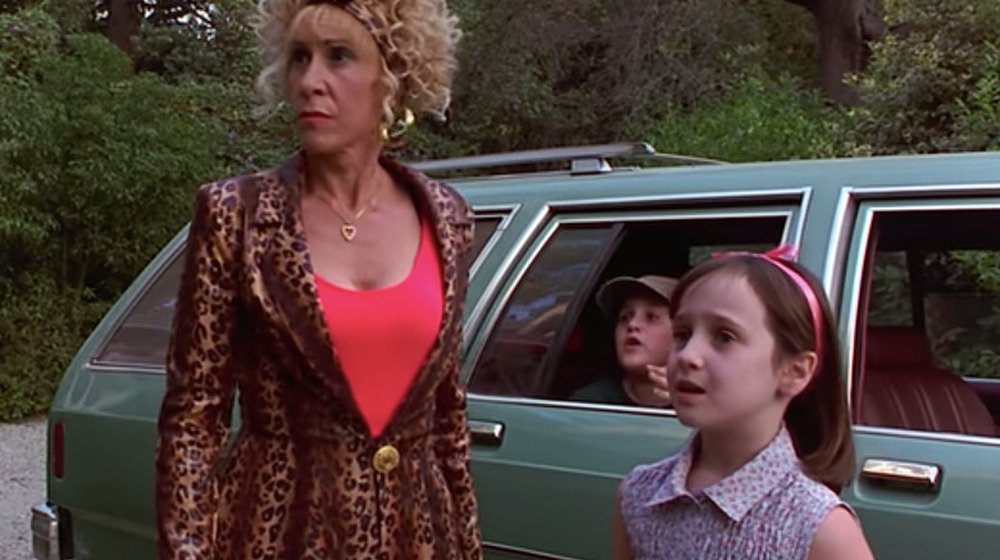 Sony Pictures Releasing
By her own admission, Wilson only ever treated her acting as a hobby. Even as a child, she found herself unconcerned with anything but having fun. In an interview with Parade, Wilson revealed that her fame had become too overwhelming to enjoy at such a young age. Her mother died the same year that Matilda was released, and while the film helped her cope with the loss, she found that all she wanted was "to be a normal kid."
However, time heals all wounds, and years later, an adult Wilson would return for the occasional odd part in a TV show, though she mostly stuck to writing. Fans can hear her voicing the character Jill Pill in the hit Netflix series BoJack Horseman. She also has a recurring role as Liv Amara in 2018's Big Hero 6: The Series.
Mara Wilson has continued to play the occasional role even into 2021 with the animated series of TV shorts Helluva Boss. However, that's the most that can be said of her time acting since the '90s. Wilson really did mean it when she said that acting was more of a hobby, and it's no surprise. Her aforementioned Cracked article and memoir detail all the trials that come with youthful fame. Considering the many stories of the financial, social, and sexual abuse child stars encounter, it's easy to think that Wilson was every bit as smart as her iconic character when she turned her back on filmmaking.