Why Miss Honey From Matilda Looks So Familiar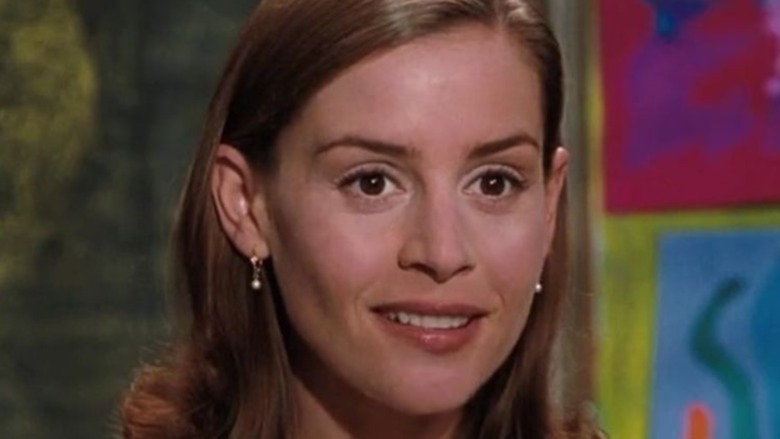 Sony Pictures Releasing
Break out your favorite book in celebration, because "Matilda" is turning 25 years old in 2021. If you're a millennial or even an early zoomer, there's a good chance this 1990s Danny DeVito-directed fantasy classic was a staple of your childhood. Its message about the importance of reading, valuing kids' interests, and progressivism in education was deeply formative for a whole generation.
One of the movie's stars, Mara Wilson, who played Matilda, put acting mostly on the backburner and has gone on to become a successful book author and playwright, known for the similarly progressive and system-questioning views she espouses as a highly active social media presence (via Yahoo! Entertainment).
But what about the other star we remember "Matilda" for? Anyone who lived through the '90s will remember Miss Honey as one of the decade's defining movie characters, with a compassion and respect for Matilda that made her a safe harbor amid the adult characters' generalized mistreatment and belittlement of the kids in the movie. Curiously, the actress who played Miss Honey, Embeth Davidtz, never quite reached the point of becoming an A-list, instantly recognizable superstar, even though, by all accounts, it feels like she ought to have. Still, she's been a prolific Hollywood actress for a good stretch of time, as evidenced by the roles below.
Embeth Davidtz was Ash's medieval girlfriend Sheila in Army of Darkness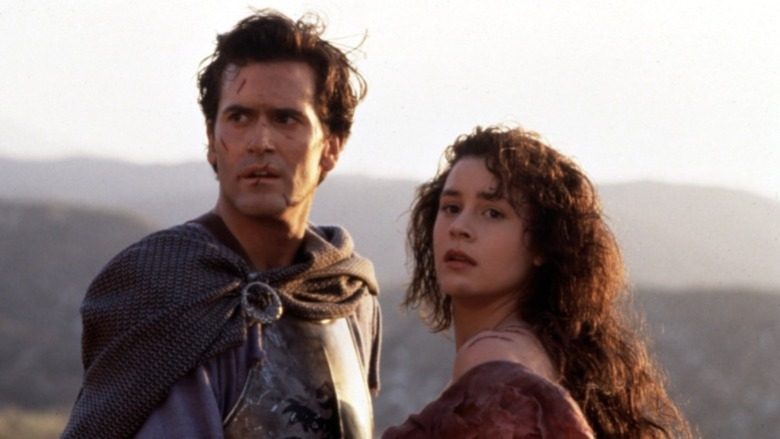 Universal Pictures
Embeth Davidtz was born in the U.S. and raised in her parents' native South Africa, where she studied to become a stage actress before appearing in several English and Afrikaans-language local films (via The Oregon Herald).
Her Hollywood breakthrough came when she played the part of Ash's (Bruce Campbell) romantic interest, the spunky Sheila, in "Army of Darkness," the third installment of Sam Raimi's "Evil Dead" series. Set in the early 14th century, the movie follows Ash's acclimation to the Middle Ages after being transported through time at the end of "Evil Dead II." Sheila is the sister of one of Lord Arthur's fallen knights and initially hates Ash, believing him to be one of the enemy Duke Henry's men.
Eventually, as Ash prepares to retrieve the "Necronomicon" book of spells, he and Sheila fall in love — only for the plot's later supernatural twists to give her, and Davidtz, an even bigger role in the movie, for which she is now most remembered by "Evil Dead" fans. That third-act preponderance even helped earn Davidtz a Fangoria Chainsaw Award for Best Supporting Actress. But, although the franchise continued to grow in the years since, neither Sheila nor Davidtz have made any subsequent appearances in it.
Embeth Davidtz was the other woman in Bridget Jones's Diary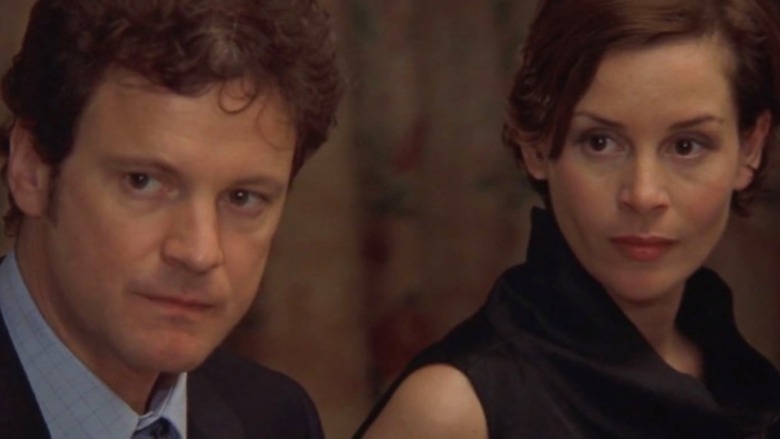 Miramax
Embeth Davidtz starred in a number of literary adaptations throughout the 1990s, including "Matilda" itself — which was based on Roald Dahl's eponymous novel — and the 1999 Jane Austen adaptation "Mansfield Park." But her most famous Jane Austen-adjacent project was almost certainly "Bridget Jones's Diary," the 2001 romcom sensation that made Renée Zellweger a living legend.
"Bridget Jones's Diary" was an adaptation of Helen Fielding's 1996 novel of the same name, which, in turn, was a spin on the Austen classic "Pride and Prejudice." The title character is an update of Elizabeth Bennet, the heroine who finds herself torn between two night-and-day suitors while navigating British high society.
Davidtz, meanwhile, got the shortest shrift anyone can get in a romcom: She played the protagonist's romantic rival, Natasha Glenville, a character with no equivalent in Austen's novel. Though Natasha's purpose in the story was mostly to be a mean, uppity killjoy keeping Bridget and Mark Darcy (Colin Firth) apart, Davidtz still played the role convincingly enough to go down as a memorable antagonist in the annals of romcom history.
Davidtz had a questionable dual role in Bicentennial Man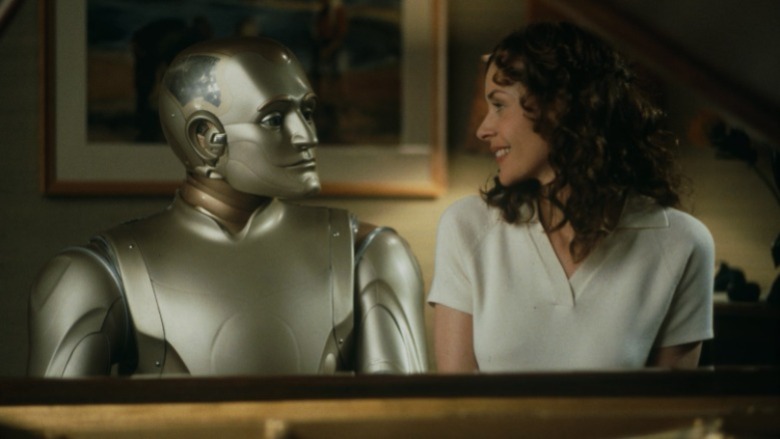 Buena Vista Pictures
One of Embeth Davidtz's most prominent film roles during the height of her late '90s/early 2000s visibility was in "Bicentennial Man," the notorious Robin Williams-starring sci-fi flop. Many things about "Bicentennial Man" didn't go over terribly well with audiences both then and now. One of them was the romantic subplot involving Davidtz's two characters, Amanda "Little Miss" Martin and Portia Chaney.
"Bicentennial Man" concerns the life and times of robot butler Andrew Martin (Williams) over a period of 200 years, as he conquers his independence, falls in love, and embarks on a quest to be legally recognized as human. It all begins with his friendship with Amanda, the 7-year-old daughter of his owners, whom he calls "Little Miss." Their kinship is pure and innocent at first; as "Little Miss" grows older, Andrew stays the same, up until an adult Amanda begins to develop feelings for Andrew and entertains the thought of marrying him.
Though she decides not to, sending Andrew off on his own human adventures, he eventually returns to his original workplace many years later. It's at that point that he meets Portia, the granddaughter of the now-elderly Amanda, who looks exactly like her grandmother used to. They begin a relationship, and their determination to get legally married drives the second half of the movie. This stab at heartwarming romance was nowhere to be found in Isaac Asimov's source novel, which makes sense when you consider how it was received: Sight & Sound Magazine's Mike Higgins called the relationship "quasi-incestuous" and wondered "what 'Bicentennial Man' could have been like in the hands of David Cronenberg."
Davidtz was the city-slicker entry point into the world of Junebug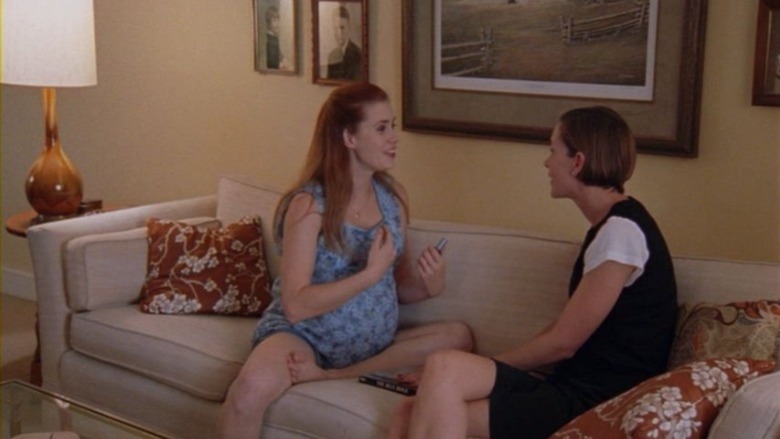 Sony Pictures Classics
"Junebug" is now best-remembered for being the movie that introduced the world to Amy Adams, whose performance as naïve country girl Ashley Johnsten captivated critics and earned her an Oscar nomination at just 21 years old. But the protagonist was Embeth Davidtz, whose character, Madeleine Johnsten, a Chicagoan art dealer who traveled to North Carolina to meet her new husband's family, served as an audience surrogate in the movie's stringently authentic exploration of American small-town life.
"Junebug" could be described as the story of Madeleine realizing the extent to which she lives in a bubble, with the battered, struggling, yet still hopeful Ashley as the one who opens her eyes to the world outside it. The two characters' interactions are notable for the vast contrast in worldviews and emotional topography that the actresses are able to convey, while still getting each woman's humanity and subjectivity wholly across. Davidtz's performance was highly praised by critics along with those of the rest of the cast and helped solidify "Junebug" as a hidden gem of American indie cinema.
Davidtz's Ray Donovan arc clarified why we hadn't seen her in a while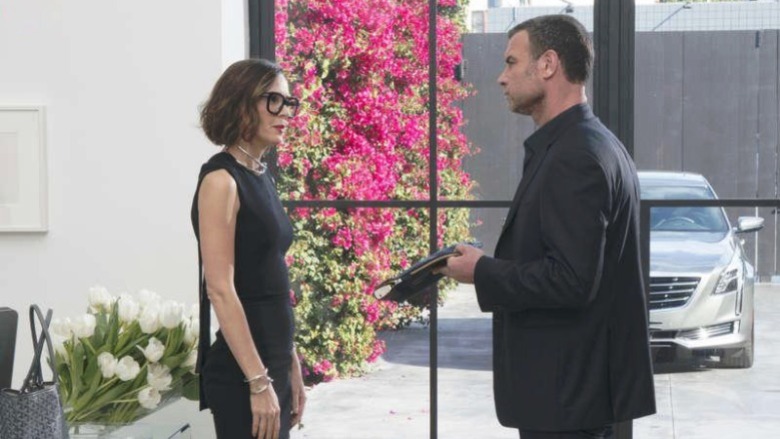 Showtime
In addition to her film work, Embeth Davidtz has established herself as a consistent presence on the small screen, with multi-episode arcs on shows like "Mad Men," "In Treatment," and "Californication." But starting in 2013, Davidtz largely took a break from acting, with her 2016 appearance on Showtime's "Ray Donovan" being "the first time I really got back into the pool again," per an interview with Vulture. The reason for the break is that, in 2013, Davidtz was diagnosed with breast cancer.
As she told Vulture, her treatment went well and allowed her to recover, but it also left her body changed. The role of Sonia Kovitzky, an art dealer fronting for Russian drug dealers, was Davidtz's first since undergoing treatment, and, instead of covering it up, she and producer David Hollander worked to incorporate her medical history and mastectomy into the show, including a sex scene where Sonia confronted protagonist Ray (Liev Schreiber) about whether he was still able to find her beautiful in light of the changes imposed on her body by cancer. ThinkProgress called it "a captivating scene that is unabashedly sexual and honest," and Davidtz's contribution helped elevate Season 4 of "Ray Donovan," which was praised for its newfound focus on women's issues.
Since then, Davidtz has been able to dive further back into acting, with a guest spot on Apple TV+'s "The Morning Show" and a role in the upcoming M. Night Shyamalan film "Old."