The Character Everyone Forgets Paul Rudd Played In The Halloween Series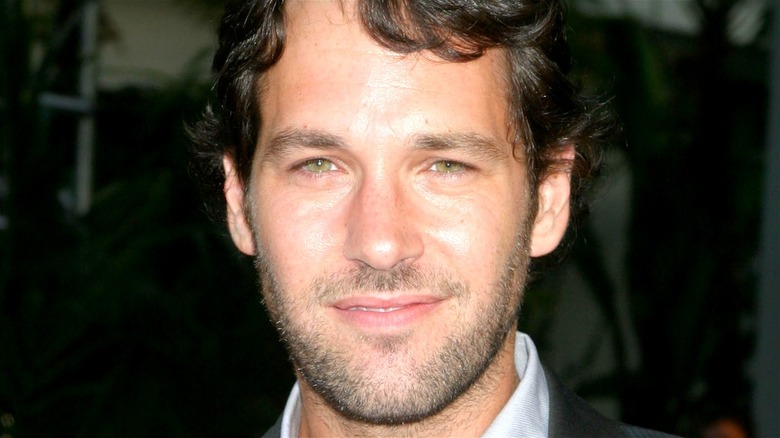 Shutterstock
Paul Rudd is one the biggest names in Hollywood today. The actor has been in the business since the early 1990s and has demonstrated his range through a variety of roles. Many fans know him as one of the lead funnymen of some iconic 2000s comedies, including "Anchorman: The Legend of Ron Burgundy," "The 40-Year-Old Virgin," "Knocked Up," "I Love You, Man," and "Forgetting Sarah Marshall." 
Rudd is also beloved for his role as Mike Hannigan, Phoebe's husband on "Friends," as well as various other projects, including cult classic "Wet Hot American Summer," "Parks and Recreation," and "Clueless," just to name a few. Of course, Rudd reached a whole new level of fame in 2018, when he joined the Marvel Cinematic Universe as Scott Lang, aka Ant-Man, a role he's reprising in one of the most hotly anticipated films of Marvel Phase Four, "Ant-Man and The Wasp: Quantumania."
Rudd, however, played a role in another massively popular franchise: "Halloween." It's easy to forget that he popped up in this iconic horror series, because it's one of the worst entries.
Paul Rudd starred in Halloween: The Curse of Michael Myers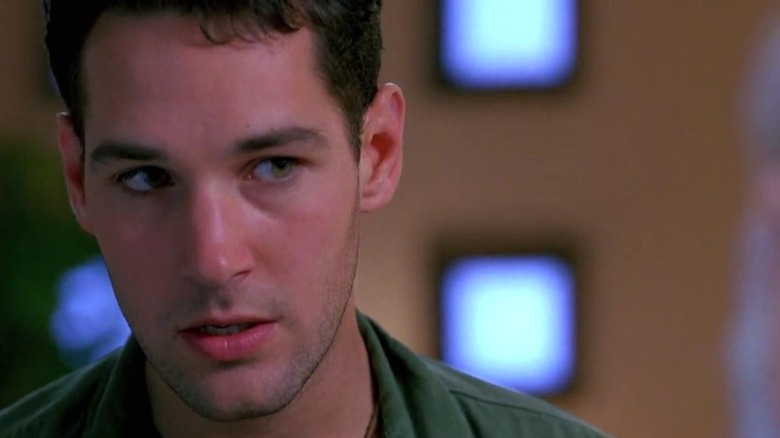 Dimension Films
Paul Rudd starred as Tommy Doyle in 1995's "Halloween: The Curse of Michael Myers." Set six years after the events of "Halloween 5," the sixth installment in the franchise follows Tommy, the boy that Laurie Strode babysat during the original film. His obsession with Michael Myers and the Cult of Thorn forces him into the chaos and horror of the Strode family as Michael Myers stalks Laurie's last living relatives. This later entry in the "Halloween" series marks the handsome young actor's first lead film role — and only his second film role ever, after "Clueless," which released earlier in 1995.
The film is regarded as one of the worst in the "Halloween" series, holding a measly 9% Tomatometer score and 34% Audience Score on Rotten Tomatoes. However, it did fare better at the box office, grossing $15.1 million at the American box office (It did not get an international theatrical release). 
Since "Halloween," Rudd has not appeared in any more horror films, instead opting to dazzle audiences with his incredible comedic chops — and eventually, his superhero talents. However, for fans of both horror films and Paul Rudd, "Halloween: The Curse of Michael Myers" is a fascinating retrospective viewing. Just make sure to temper your expectations for the quality of the film.