The Real Reason Paul Rudd And Cole Sprouse Weren't In Friends: The Reunion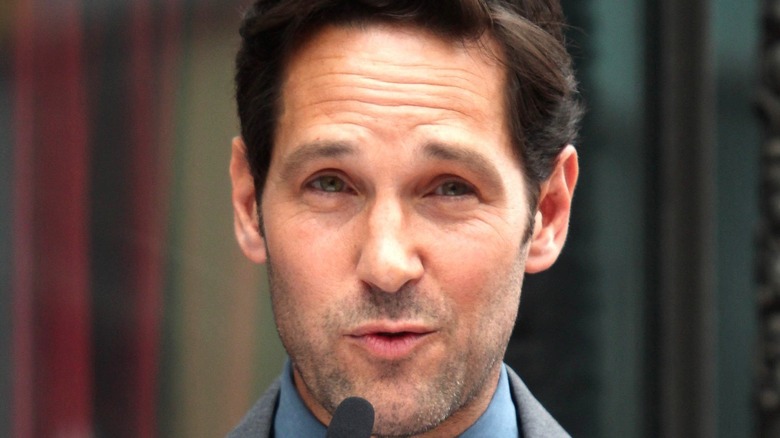 Shutterstock
The "Friends: The Reunion" special on HBO Max did something that hasn't been done in a very long time — it brought together all six of the main cast members for only the second time in 17 years. Fans of the famous American sitcom watched with laughter, and maybe tears, as David Schwimmer (Ross Geller), Jennifer Aniston (Rachel Greene), Lisa Kudrow (Phoebe Buffey), Matthew Perry (Chandler Bing), Matt LeBlanc (Joey Tribbiani), and Courteney Cox (Monica Geller) got to relive their glory days, as they revisited the iconic "Friends" stage and waxed poetic about their unforgettable years together.
There were more than just the six Friends in attendance for the big reunion; some very special guest stars showed up to pay tribute as well. Christina Pickles and Elliot Gould, who played Monica and Ross' parents, Judy and Jack Geller, said hello to their TV "children," while sitting in the live audience during the interview segment of the show. Tom Selleck (Richard Burke), Maggie Wheeler (Janice Litman-Goralnik), and James Michael Tyler (Gunther) also made surprise appearances in the special.
Even with these supporting actors in attendance (whether physically or virtually), many fans were wondering about the noticeable absences of two other important "Friends" characters — namely Paul Rudd, who played Mike Hannigan, Phoebe's husband, and Cole Sprouse, who played the role of Ross' son, Ben. So why weren't they at the "Friends: The Reunion" special?
Getting everyone together for Friends: The Reunion was a huge challenge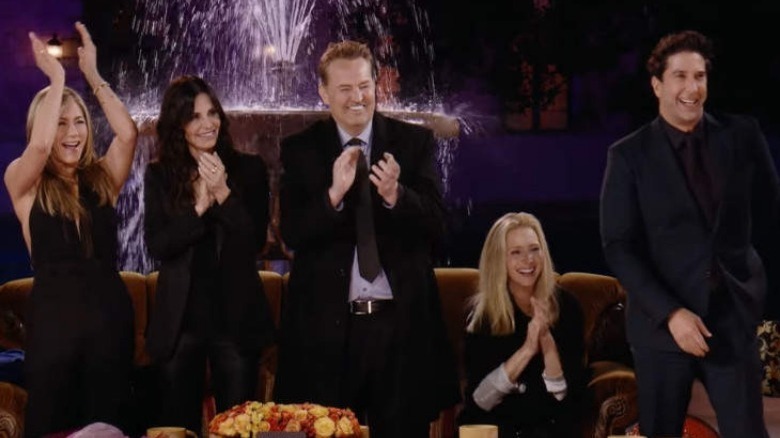 HBO Max
Getting so many people together from the cast and crew of "Friends" for "Friends: The Reunion" could not have been easy. Besides the fact that many of the actors would have had to take time out of their already swamped schedules, there is also the pandemic to think about. The fact that they were able to get all six of the main cast together in one room is an accomplishment in and of itself. It would have been impossible to try and add each and every guest star, as well.
Ben Winston, who directed "Friends: The Reunion," explained why they weren't able to get actors Cole Sprouse and Paul Rudd specifically for the HBO Max special. "Well, we couldn't have everybody on, because it's only an hour and 45 minutes," said Winston (via The Wrap). "And you've got to pay attention — the main nub of the show has got to be about the six cast members. So you can't have too many cameos because of course, there were hundreds of amazing people who were in 'Friends' over the years. Sadly, we couldn't get everybody in." Winston went on to say that scheduling for "Friends: The Reunion" was extremely tight, so anyone who couldn't make it on the exact date and time, unfortunately, could not participate.
Although we may not have seen Rudd at the reunion special, one clever Marvel fan on Twitter joked that he did, in fact, make an appearance — as the bug that attacked Lisa Kudrow on the couch. Perhaps Rudd as Ant-Man was stopping by to say hello to his former TV wife? Probably not, but it's still a pretty hilarious reference.